India's COVID-19 death toll crosses 350,000 as daily cases fall below 100,000
Share - WeChat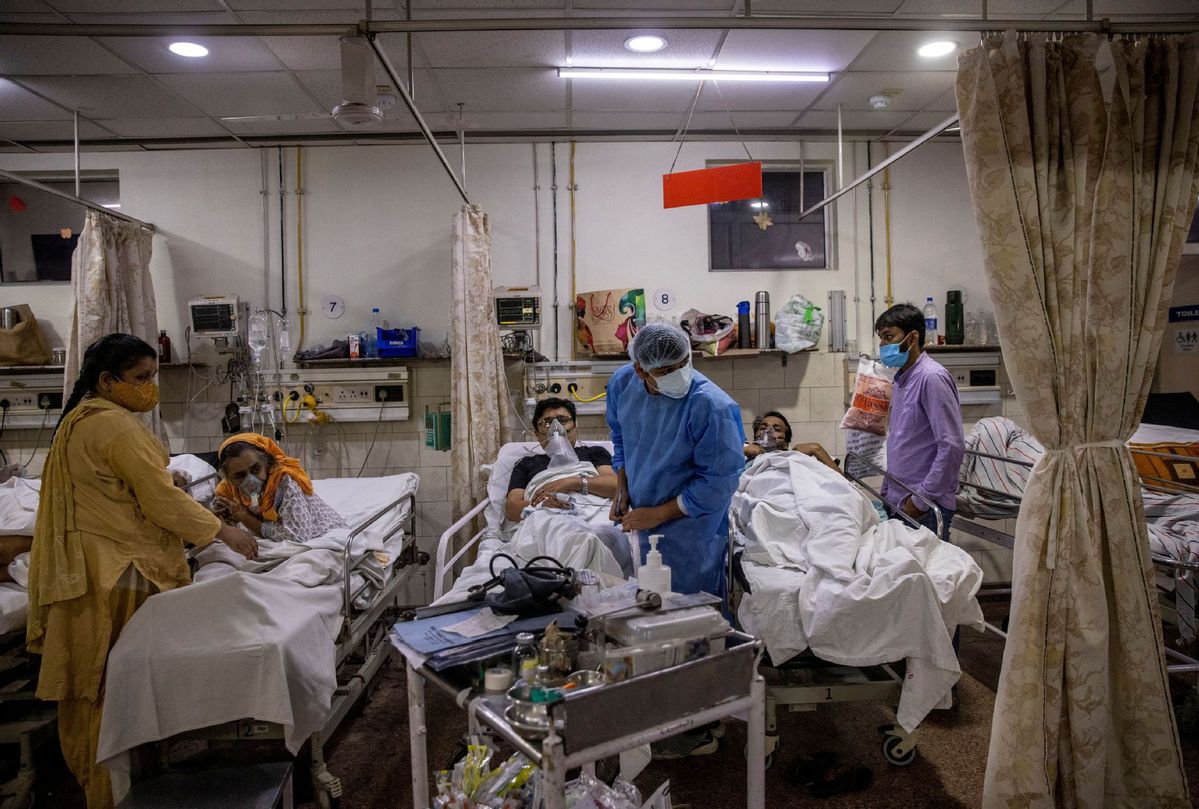 NEW DELHI - India's COVID-19 death toll surpassed the 350,000-mark, reaching 351,309 on Tuesday, confirmed the country's health ministry.
As many as 2,123 people died due to the pandemic during the past 24 hours.
Besides, 86,498 new COVID-19 cases were registered since Monday morning, taking the total tally to 28,996,473.
This is the lowest single-day spike in more than two months. "India reports less than 100,000 daily new cases after 63 days, with 86,498 new cases reported in last 24 hours which is lowest in 66 days," said the federal health ministry in a statement on Tuesday.
It seems that the deadly second wave that gripped the nation from the first week of April, has subsided after peaking to over 400,000 cases and over 4,000 deaths in 24 hours for several days in April-May.
Most cities, including capital Delhi, are witnessing a lesser number of single-day spikes compared to three months ago. Delhi reported only 231 cases on Monday, which is lowest since March 2. The national capital was one of the worst-hit places in India, as the single day spike reached over 28,000 in May.
Delhi, which recorded only 36 deaths on Monday, had recorded one of the highest COVID Death Rates (CFR), of 2.9 percent, among all Indian states, and more than double the national average during May.
The number of those who recovered from the pandemic continues to outnumber the daily new cases, for the 26th consecutive day on Tuesday. "Testing capacity substantially ramped up as 368 million tests total conducted, even as 236.1 million vaccine doses administered so far," added the federal health ministry statement.
There are still 1,303,702 active cases in the country, with a decrease of 97,907 cases in the past 24 hours. The number of daily active cases has been on the decline over the past few days, after a continuous surge since mid-April.
A total of 27,341,462 people has been cured and discharged from hospitals so far across the country, showed the latest data from the federal health ministry.
Amid an acute shortage of vaccines, the country now wishes to focus on an intense vaccination drive, to be carried out by the federal government from June 21.
Addressing the nation on Monday, Prime Minister Narendra Modi announced that the federal government will take the responsibility of providing free vaccines doses to all citizens aged over 18 years. The central government and all state governments will finalise the guidelines for the plan in the next two weeks, added Modi.
He announced that while India had already made two COVID-19 vaccines, seven more vaccines were undergoing trials at advanced stages. Besides, work was underway for developing two vaccines exclusively for kids, he added.
Cautioning that vaccine was the only viable shield against the pandemic, Modi promised that all citizens would be provided COVID-19 vaccines doses, as his government was procuring vaccines from other countries too.
India has so far witnessed two COVID-19 waves. In January 2021 the number of daily cases in the country had come down to below 10,000. As many as 9,102 new cases were reported between January 25-26, which was the lowest in the previous 237 days. Prior to that the lowest number of daily new cases were 9,304 registered on June 4, 2020.
India began its nationwide vaccination drive in January this year. So far over 236 million vaccination doses (236,198,726) have been administered across the country.
A total of 3,364,476 vaccine doses were given on Monday alone.
Presently the third phase of COVID-19 vaccination is going on, covering all people aged 18 years and above. Though, an acute shortage of vaccines is being felt across the country.
Meanwhile, the federal government has ramped up COVID-19 testing facilities across the country, as over 368 million tests have been conducted so far.