Novo Nordisk sees ample room for further expansion in nation
Share - WeChat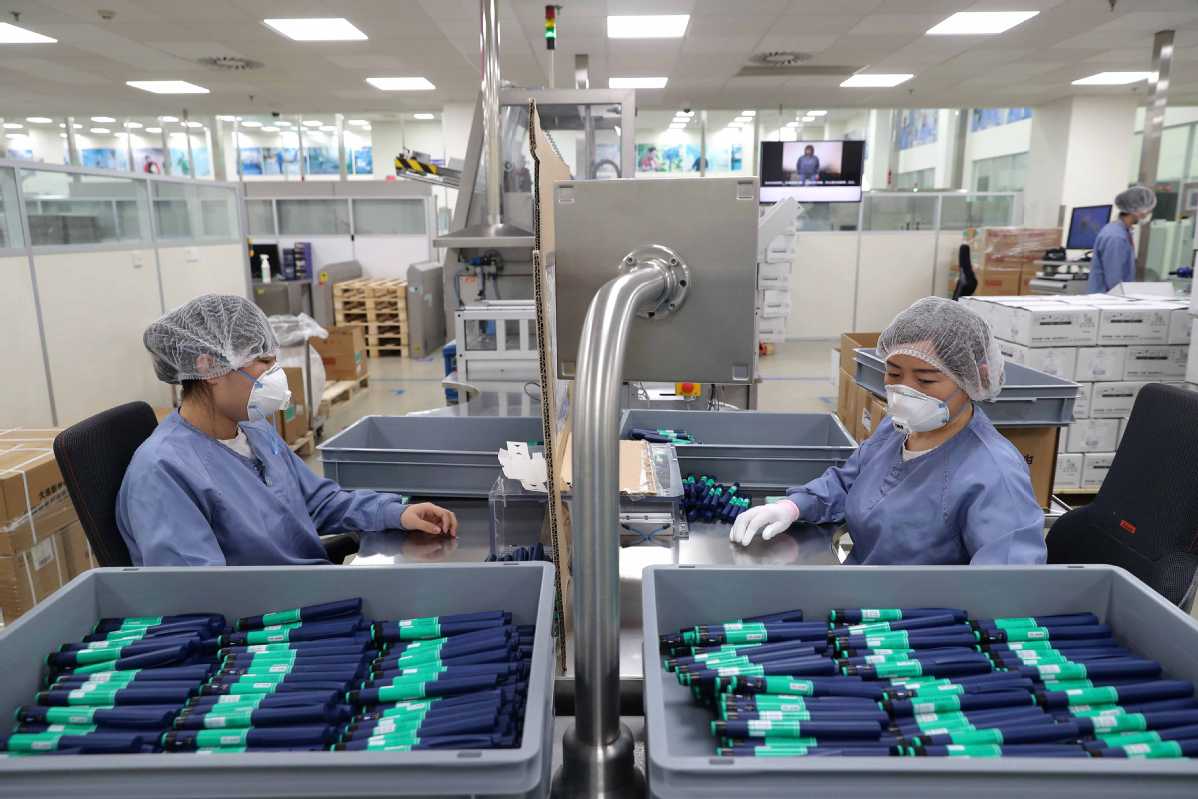 China's sustained efforts to improve the business environment and encourage innovation will boost its long-term growth prospects and create ample expansion opportunities for foreign businesses, according to a senior pharmaceutical company official.
Lars Fruergaard Jorgensen, president and CEO of Denmark-based biopharmaceutical company Novo Nordisk, said he was confident about long-term growth in the country.
"We are fully confident that the Chinese economy will maintain growth. The 14th Five-Year Plan (2021-25) will serve as a roadmap for economic and social development and help sustain high-quality growth. With a supportive business environment, we are confident that Novo Nordisk, along with other foreign businesses, will enjoy long-term success in the country."
Novo Nordisk, a global leader in diabetes care, will continue to invest in a sustainable and innovation-based healthcare ecosystem in China, he said.
As China enters a new development phase featuring the dual-circulation development paradigm, which takes the domestic market as the mainstay while letting domestic and foreign markets reinforce each other, there will be significant opportunities for the company to continue enhancing its presence across the whole value chain and strengthen innovation and production capabilities to fulfill the growing needs of people with diabetes in China and globally, said Jorgensen.
China's strong economic recovery since COVID-19 is impressive, said Jorgensen, adding that Novo Nordisk's unit in the country gained significantly due to the robust domestic demand.
China has been leaving no stone unturned to deepen reforms, pursue higher-level opening-up and improve business environment, as part of its broader push to ensure high-quality development. Thanks to its robust economic performance and continuously improving business environment, foreign investors' enthusiasm in the country has been increasing steadily, experts said.
According to a recent survey conducted by the Ministry of Commerce, 96.4 percent of the more than 3,200 surveyed foreign-invested companies had a positive attitude toward future business prospects in China, up 2.1 percentage points from the beginning of this year.
Data from the ministry showed that China's actual use of foreign investment during the January-April period rose 38.6 percent on a yearly basis to 397.07 billion yuan ($62.27 billion). The total FDI value grew by 30.1 percent over the same period in 2019.
In the healthcare sector, a series of major policy reforms have been introduced since 2015, to encourage innovation, speed up new drug registration, and enhance the dynamic adjustment mechanism for the national reimbursement drug list, so as to improve quality healthcare accessibility and affordability.
According to the 14th Five-Year Plan and long-range objectives through 2035, China will continue to improve the fast-track review and approval mechanism for innovative medicines, vaccines and medical devices, so as to accelerate review and approval of medicines and medical devices for urgent clinical use and rare disease treatment.
Novo Nordisk has already established a full value chain in the country, with one of its biggest manufacturing bases in Tianjin that supplies both Chinese and international markets with durable devices for insulin injection and insulin products.
With its China Essentials program launched and updated in 2020, the company has integrated China into its latest global clinical development, aiming to achieve simultaneous submission for global new drug applications in the country.