Photo exhibition shows deteriorating marine environments
Share - WeChat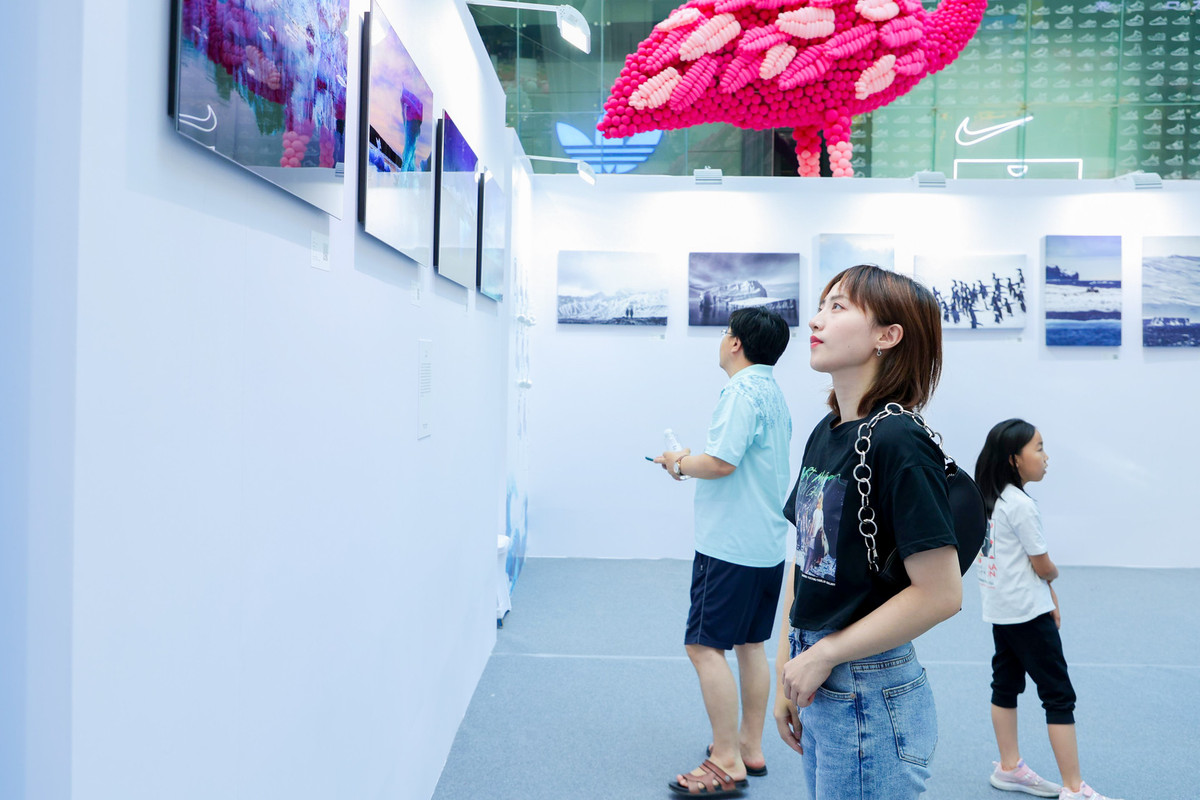 A nonprofit photo exhibition depicting eye-catching scenes such as graying coral, bony polar bears and melting icebergs is being held in Beijing to show deterioration in the environment and raise awareness of ocean protection, as part of activities for World Oceans Day, which falls on Tuesday this year.
The 84 photos on display on the first floor of U Town Mall in Chaoyang district were collected from experienced photographers worldwide, some of which were taken underwater, to let people in urban areas to see what is happening as a result of global warming, ocean pollution, overfishing and other human activities that damage nature, said Wang Miao, founder of the Better Blue NGO and curator of the exhibition, which will run through June 14.
For example, many colorful coral reefs, which are home to one-quarter of all marine species, are turning gray and white before they die, as caused by temperature rises in sea water.
"People living in inland areas may feel far from the ocean. We want to convey the information in an intuitive way, and call on more people to join in protection," Wang said during the opening ceremony on Saturday. "If we do nothing, the consequences of damaging the ocean will be reflected on our own dining tables."