Asian Development Bank teams up for healthy oceans
Share - WeChat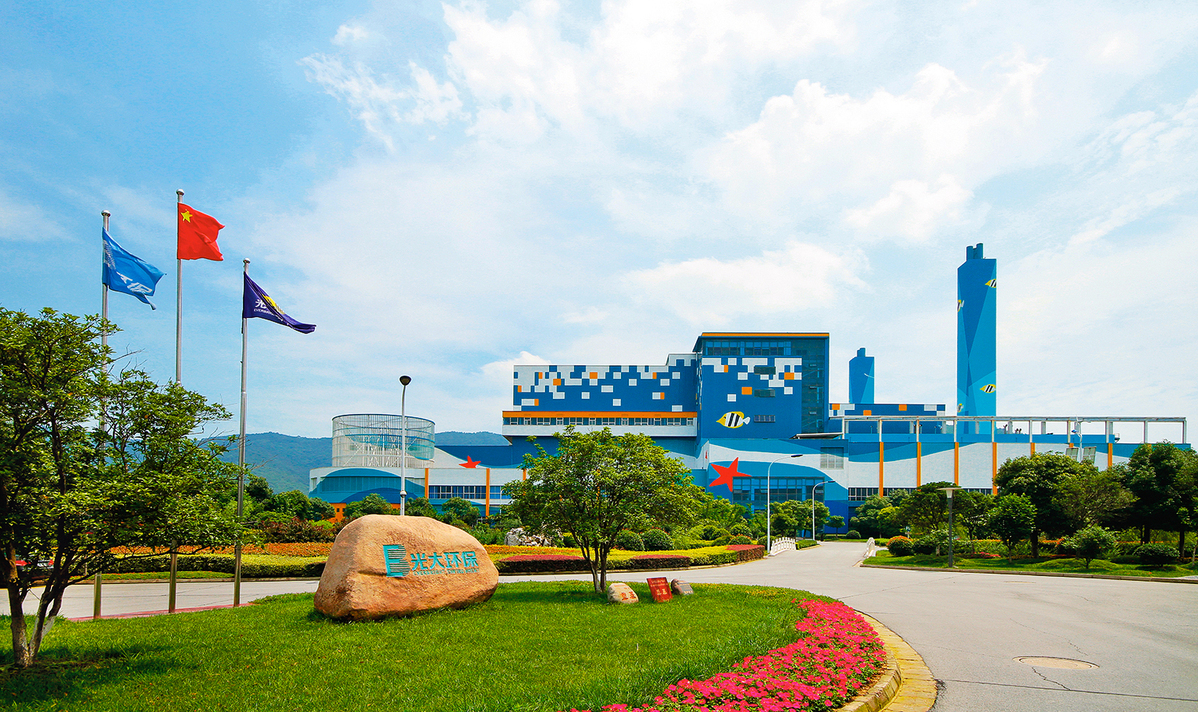 The Asian Development Bank signed its first nonsovereign knowledge collaboration agreement with China Everbright Environment Group Ltd on Monday, seeking further cooperation in reducing marine pollutants and promoting the blue economy and circular economy.
"With this (agreement), we'll raise awareness of the critical role of solid waste management to ensure ocean health, and we'll create a case study of marine debris reduction through waste energy projects. We'll also collaborate to enhance public-private partnerships, using templates that promote PPPs in solid waste management in the ADB's developing member countries," said Christopher Thieme, deputy director general of ADB's private sector operations department.
"The ocean ecosystem is facing severe threats from pollution and climate change, demanding urgent and sustainable solutions. By leveraging ADB and Everbright Environment's complementary expertise and resources, our partnership will spur advocacy for the circular economy and healthy oceans and disseminate crucial knowledge needed to develop blue economies," Thieme said on the eve of the virtual celebration of United Nations World Oceans Day on Tuesday.
The ocean has absorbed 20 to 30 percent of carbon emissions from human activities in the last 50 years, acting as a buffer against climate change. In recent years, China has made significant contributions to global ecological conservation and constant efforts to safeguard ocean health, said Wang Tianyi, executive director and chairman of Everbright Environment, China's largest environmental protection enterprise and the world's largest waste-to-energy investor and operator.
"As a promoter of ocean health strategic work in Asia, Everbright Environment plans to use case studies and other methods to continuously demonstrate to the government and local communities the critical role of solid waste management in the circular economy and inspire relevant parties to recognize the importance of solid waste management, reduction of marine pollutants and ocean protection," Wang said.
"Our management on solid waste on land would provide direct support to improve the ocean health. It would also directly contribute to climate change mitigation and carbon emission control. It's going to benefit not only China but also other developing countries," he said.
Apart from advocacy and case analysis, the company may also work with ADB on developing public-private partnership modalities to give more support to developing countries' governments, enterprises and people.