How Geely, GWM steered Chinese car firms to wins
Share - WeChat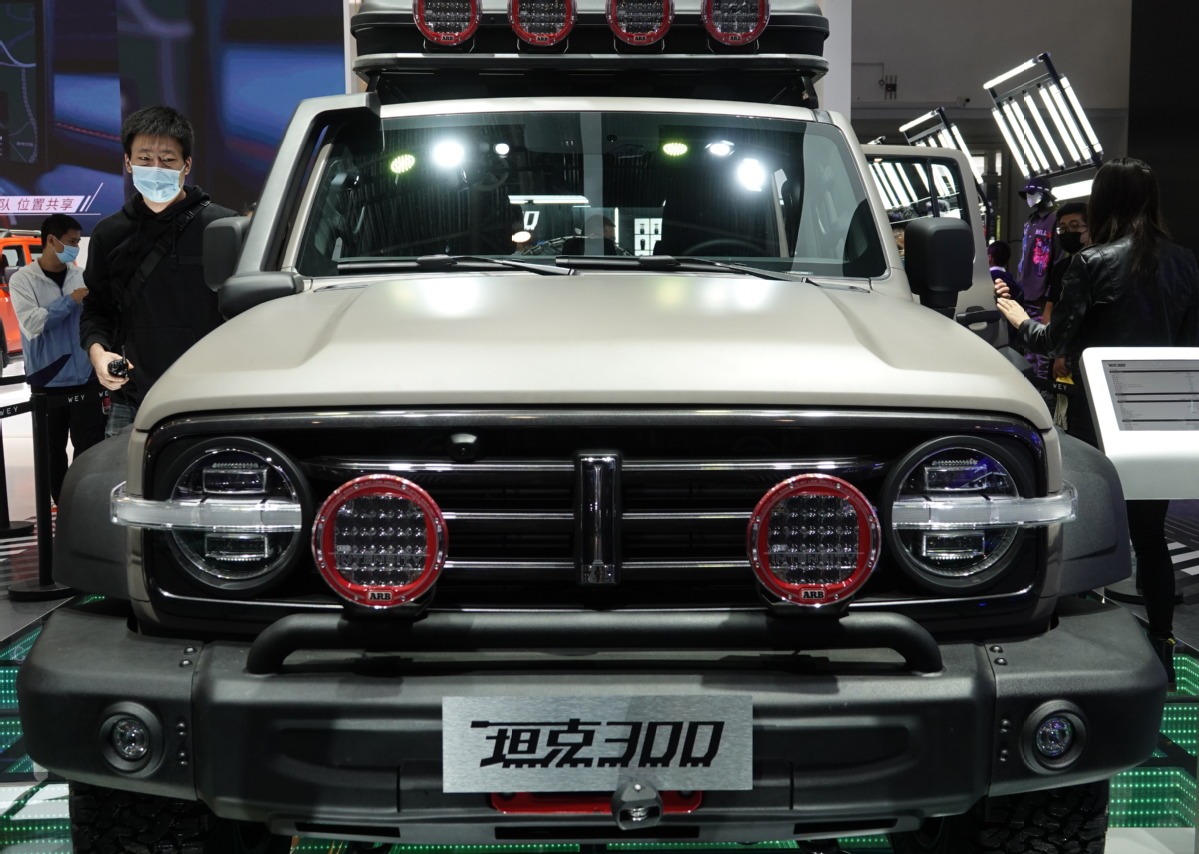 Until very recently, Li Shufu, chairman of Geely that owns Volvo and a major stake holder in Mercedes parent Daimler, was ribbed from time to time because of a remark he made 22 years ago that "cars are nothing more than two sofas on four wheels".
Without the context it easily tricks people into believing that the boss of China's first and largest private carmaker doesn't have a clue about the sophisticated automotive industry.
The remark was part of a plea that Li made to then head of China's top economic planner Zeng Peiyan in 1999, during Zeng's trip to Zhejiang province, asking for permission to produce sedans, said He Dan, in her book New Manufacturing Era.
The second part went: "I would not regret even if we fail, but could you please give us an opportunity first?"
Today China, as the world's largest and most vibrant market, is seeing new startups mushrooming. But back then, though already at the turn of the century, the sedan segment was still an exclusive domain for State-owned companies and their joint ventures.
Li had already started his carmaking business in 1997, with a license he acquired by investing in a bankrupt State-owned carmaker. But the license allowed Geely to produce only less popular wagons but not sedans.
Its vehicles, due to their record-making low prices, had been well accepted in the market, winning customers from models by State-owned Xiali and international marques including GM.
"If we succeed, we can help explore a new road to develop China's auto industry, and if we fail, we are not wasting the nation's money," said Li to Zeng.
Li's remarks won the nod of Zeng personally, but it would take another two years until November 2001, when China was admitted to the WTO, for the authorities to relax the restrictions, and Geely became the first private company in the list of carmakers.
Experts said the move was revolutionary, as it soon saw the rise of a slew of private carmakers across the country, from Chery, which later became the partner of Jaguar Land Rover, to China's largest sport utility vehicle maker Great Wall Motors.
The structural reform introduced competition, which helped improve China's auto industry by forcing out incompetent ones and, more importantly, allowing more people to own their first cars, they said.
The private companies have also proved to be the vanguards of Chinese carmakers that went global.
In 2010, Geely wowed the auto industry by acquiring Swedish brand Volvo from the United States carmaker Ford, which was reeling due to the global financial crisis.
Last year, Volvo sold over 660,000 vehicles globally, more than double the figure when Geely bought it.
"In 10 years, Volvo Cars has grown from a niche Swedish marque into a global premium carmaker," said Yuan Xiaolin, president and CEO of Volvo Car Asia-Pacific.
Jia Jiangwei, vice-president of Beijing-based Car Research Consulting, said the acquisition was a remarkable event in the history of Geely and even the Chinese auto industry.
"It changed the stereotype of Chinese private businesses and won the respect of the global auto industry."
Its purchase of Daimler's stake and building satellites for smart vehicles have made it one of the biggest and globally competitive carmakers.
Great Wall Motors, headquartered in Baoding, Hebei province, is another private carmaker that has helped reshape China's auto industry.
With its philosophy of "a bit progress day by day", the garage-turned-carmaker is the country's most popular SUV maker, with its Haval H6 the bestselling model for 95 months in a row.
Following Geely's Lynk & Co, Wey brand, unveiled in 2016, was one of the first moves by Chinese carmakers to launch an upscale model to take on international rivals.
The carmaker has an ambitious plan to become the largest SUV producer globally.
Its plant in Russia's Tula region started operations in 2019, which marked the first overseas complete vehicle manufacturing factory of Chinese carmakers.
It has also acquired plants from other carmakers in Thailand and India as it steps up expansion in the Southeast Asian market.
"We cannot make do with being the top player in China. We must go to explore the global market and compete with international brands," said Great Wall Motors Chairman Wei Jianjun.