FM urges Kabul to boost ties with its neighbors
Share - WeChat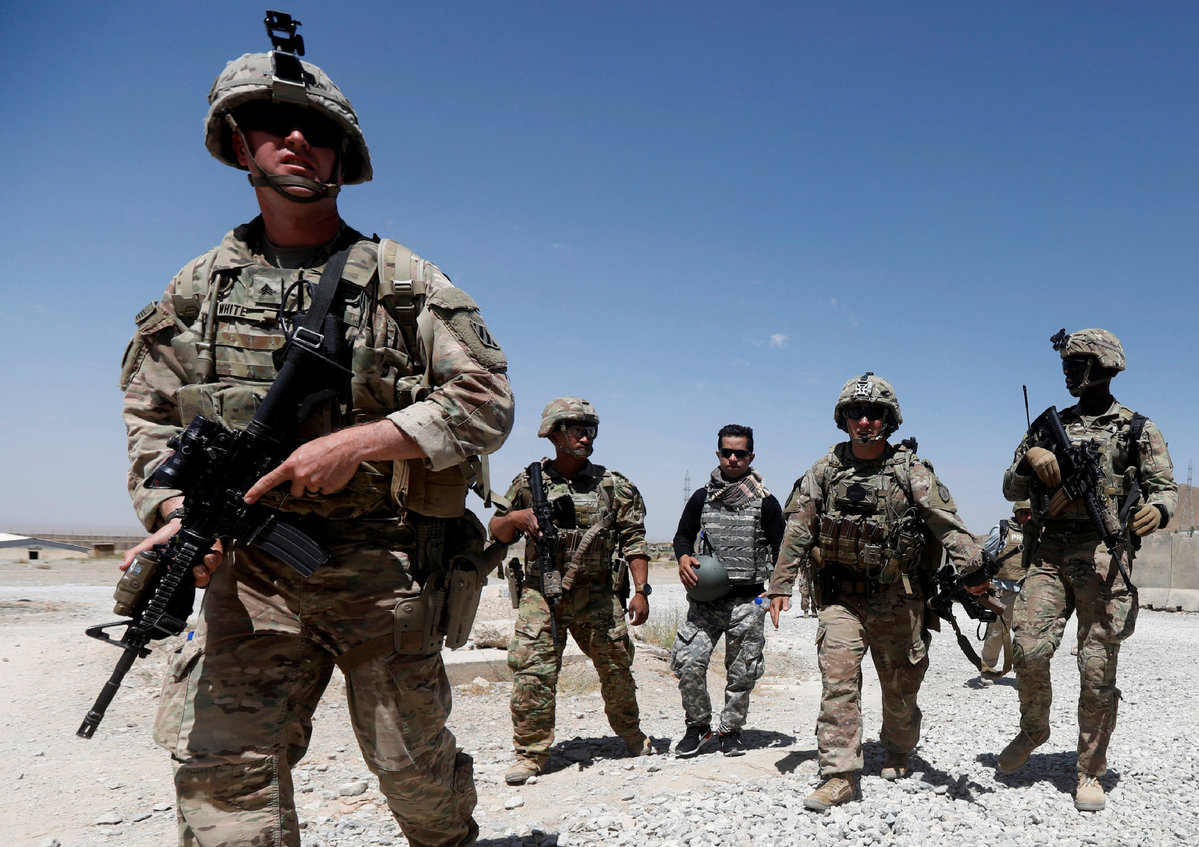 State Councilor and Foreign Minister Wang Yi said China, Afghanistan and Pakistan should jointly urge the United States to withdraw its troops from Afghanistan in a responsible and orderly manner to prevent the deterioration of the security situation there and the return of terrorist forces.
As he chaired a trilateral foreign ministers' dialogue on Thursday in Guiyang, Guizhou province, Wang said that Afghanistan and other countries in the region are facing challenges as the US and other Western countries accelerate their withdrawal of troops from Afghanistan.
The dialogue via video link also included Afghan Foreign Minister Mohammad Haneef Atmar and Pakistani Foreign Minister Shah Mahmood Qureshi. It was the fourth of its kind and demonstrates China's latest efforts to play a constructive role in promoting Afghan peace and reconciliation.
China hosted the second China+ Central Asia (C+C5) foreign ministers meeting last month, after which all parties released a joint statement on the Afghan issue.
During the dialogue, Wang advised Afghanistan to strengthen communication and cooperation with neighboring countries in a timely manner so as to form a greater force to realize a lasting ceasefire, end violence and help restore peace in the country.
According to a joint statement released after the dialogue, the foreign ministers stressed that peace in Afghanistan is directly related to stability and economic prosperity in the whole region, and called on regional countries to jointly deal with current challenges.
While the three sides agreed that the pullout of foreign troops from Afghanistan will open up prospects for the Afghan people to truly take control of their own future and destiny, they underlined the importance of a peaceful resolution to the conflict in Afghanistan and welcomed the Taliban back to the political mainstream.
They stressed that the solution to the Afghan issue should fully reflect the principle of "Afghan-led and Afghan-owned". A timely return of Afghan refugees to their homeland and their reintegration into Afghan society should be part of the comprehensive peace agreement, they added.
In another joint statement released after the dialogue on deepening trilateral cooperation, the three foreign ministers expressed their readiness to further deepen and expand cooperation in peace, political, economic, connectivity, security, counterterrorism and other areas.
The three sides agreed to explore ways to advance practical cooperation in a flexible way against the background of the COVID-19 pandemic and deepen cooperation under the Belt and Road Initiative and other regional economic initiatives.
They also reached consensus on not letting any terrorist organization or individual use their respective territories for activities against other countries, and called for joint efforts against the East Turkestan Islamic Movement and other terrorist forces.