Honor of kings or nightmare of minors?
Share - WeChat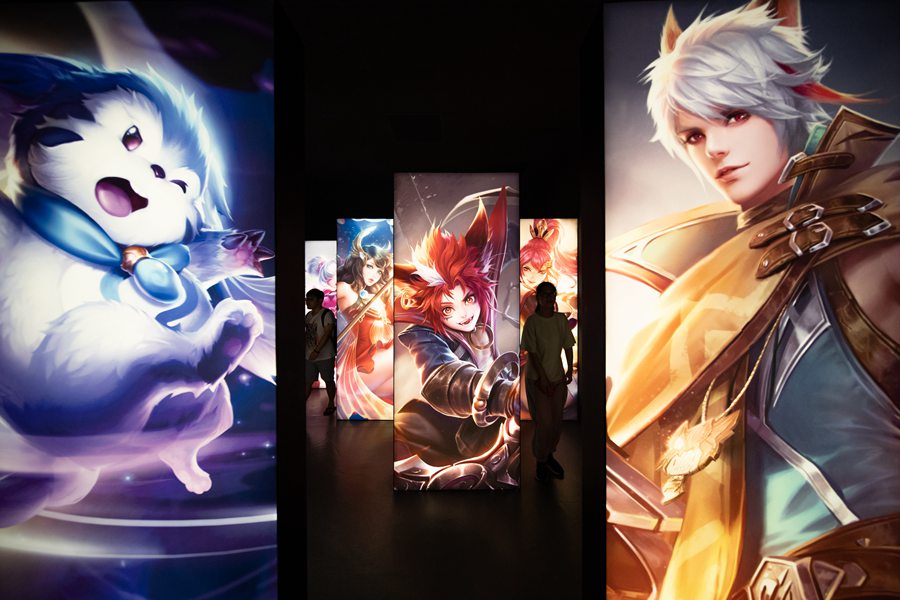 Honor of Kings, a flagship video game from internet giant Tencent, received a "special gift" on Children's Day — a lawsuit for allegedly providing inappropriate content to minors. It was the same day that the country's newly revised Law on the Protection of Minors took effect.
For a long time, video games have become a nightmare haunting many families, causing confrontations between parents and minors. Undoubtedly the first public interest litigation against the well-known game will attract wide attention.
According to the Beijing Children's Legal Aid and Research Center, the online game infringed on minors' interests. For instance, it lowered the age limit for players from 18 in 2016 to 16 in 2017, and further lowered it to 12 this year, though the game was designed for adults.
It dressed some female game characters in skimpy clothing, featured unbridled scenes of sex and violence, distorted information of historical figures, and lured minors into game addiction.
The case has drawn widespread concern in the country. According to a report by the China Internet Network Information Center in 2020, in 2019 there were 175 million users who were minors aged 6 to 18 years old, and 56.3 percent of them played games on mobile phones. The news often runs headlines about teenagers giving up on studies due to indulging in video games or those secretly spending parents' money on games.
What's more, time-consuming video games increase the risk of myopia and obesity among teenagers.
To many people's surprise, left-behind children in rural areas, rather than those in urban settings, bear the brunt of the effects because of the absence of their parents. In Jinhu county of Jiangsu province, a rural left-behind student wrote to volunteers who donated books, and instead of books asked for mobile phones for playing Honor of Kings.
China has seen rapid growth in the internet, where 4G became prevalent only seven years ago in 2014 and then mobile video games mushroomed the following year. Honor of Kings had its debut in 2015. The tech boom in such a short time has reshaped many parts of life in positive ways but it has also led to some novel problems. If the regulations fail to keep up, the side effects may hurt the next generation.
The newly amended law added a new chapter for the internet protection of minors, a timely response to the new challenges. Driven by profits, some video game developers thrive by taking advantage of sex and violence to attract young players, which should be curbed.
The point is not to ban children from playing video games, but to protect them from inappropriate content and game addiction. We need more than just the efforts of parents to accomplish this, and should involve relevant authorities, enterprises, schools and all of society, to lead minors who have gone astray back to the world of reality.
The lawsuit is just the beginning in raising public awareness, so we can all act together.
The author is a writer with China Daily
Most Viewed in 24 Hours
China Views