Digitalization's effect: 200,000 convenience stores!
Share - WeChat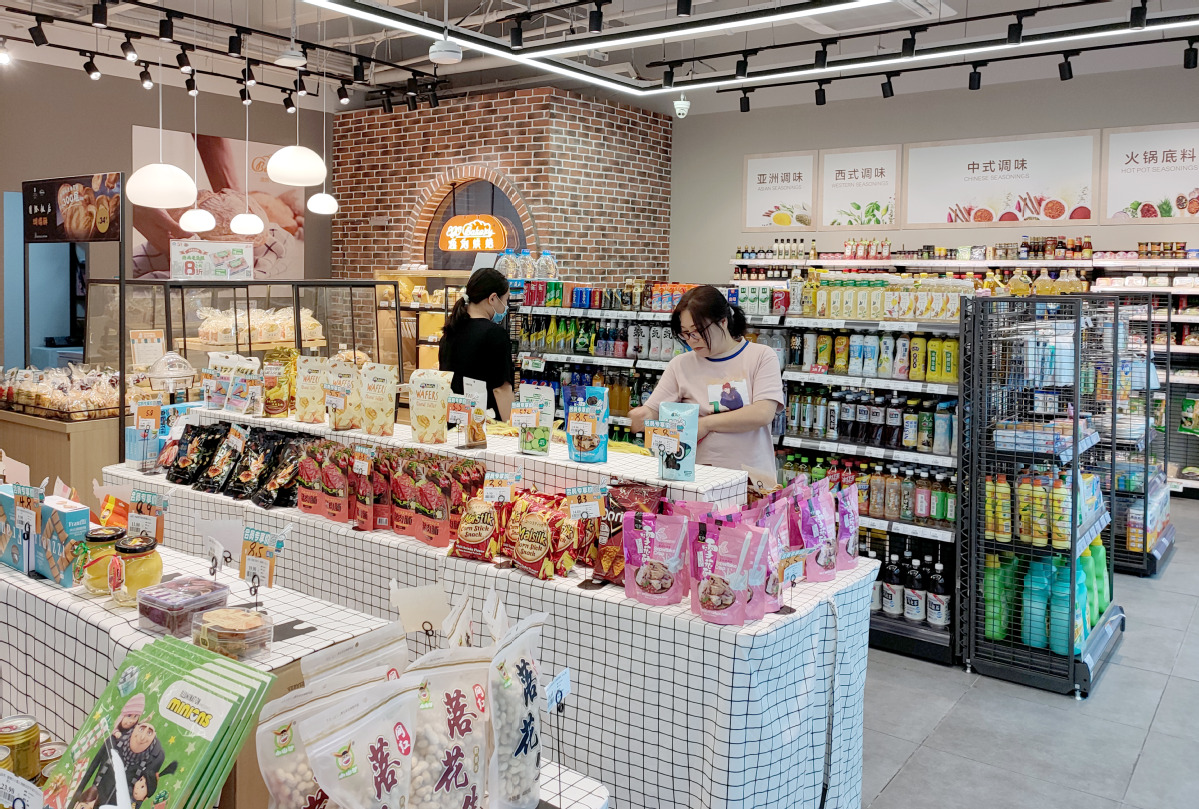 The number of convenience stores nationwide has reached nearly 200,000, with growth propelled by strong digitalization and membership arrangements, according to an industry report.
The China Convenience Store Development Report, which was jointly released in May by the China Chain Store& Franchise Association and KPMG, said the number of convenience stores stands at 193,000, and they fall into three categories: traditional convenience stores including directly owned and operated stores alongside franchised and those affiliated with petrol stations; internet-based convenience stores such as JD convenience stores, and small-sized grocery stores and drug stores.
The number of traditional convenience stores has reached 144,000, up 9 percent year-on-year, on par with the level of 2019, with larger stores expanding at a slower pace.
The branded convenience chain store sector, compared with other retail formats, has maintained its growth momentum despite COVID-19 in 2020. The sector generated sales of 296.1 billion yuan ($46.48 billion) last year. The traditional convenience store sector alone saw 2020 revenue of 271.6 billion yuan, up 6 percent year-on-year.
The survey was based on research involving 89 convenience stores in terms of scale, profitability, merchandise structure, franchising systems and digitalization.
Regarding operating hours, the survey found that the 12-hour period between 10 am and 10 pm is the strongest consumption period each day, with sales up 1.8 percent compared with the level in 2019.
Perishable merchandise is a top priority for convenience store operators, with the percentage of sales generated by the segment up 2 percent compared to 2019.
The pandemic has not had a major impact on profitability on the entire convenience store sector, as both gross and net profits on average improved, according to the report.
Getting closer to consumers geographically is key to winning more visits. For example, stores in densely populated residential areas made up more than half of total store locations, while the ratio was only 30 percent two years ago.
Seven out of ten convenience stores utilize membership systems, said the report. The growth of average single-trip shopping sales among members was 50 percent higher than that of non-members in 2020, compared with year-earlier data.
The survey found that the pandemic continues to cause a ramp-up in investment in digitalization, based on mostly mobile devices and third-party platforms, with 73 percent of enterprises having launched online operations. The ratio was 62 percent in 2019.
Of people who visit convenience stores, those under 30 make up the majority, with most customers being female, said the report.
Meanwhile, stores offering better services and experiences, focusing on differentiation, omni-channel integration and healthy lifestyles are expected to be more popular in the future.
Lower-tier cities are where convenience stores will accelerate their penetration, as first and second-tier cities have neared or reached saturation levels, said the report.