Membership-based markets gaining popularity
Share - WeChat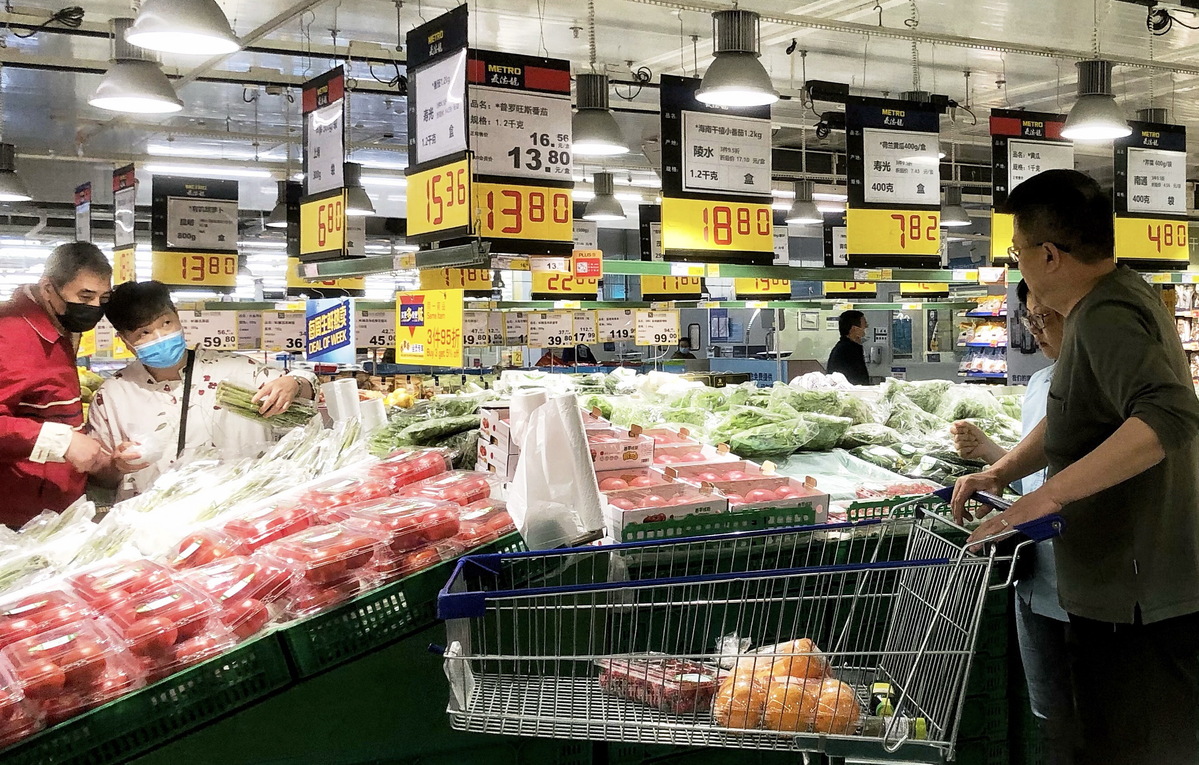 Retailers provide differentiated, quality products to consumers
Pouring a bottle of Prosecco sparkling wine, Victor Shi-who runs wine and liquor sourcing at Sam's Club-recalled his trip to the historically renowned Prosecco production plant in Italy and how the product expresses the fruits and flora from the region.
"Chinese wine consumers are getting younger and they have grown more rational in their choices of wines, with their spending on mid-priced wines surging most. They increasingly drink wine at social gatherings or to enjoy at home," he said.
Such new development in consumers' understanding of wine has generated increasing opportunities for retailers like Sam's Club through introducing mid-priced wines directly sourced from renowned production areas.
The Prosecco, priced at 99 yuan ($15.50) a bottle, is one of a series under Sam's Club's private brand-Member's Mark-developed for its customers.
There are about 700 categories of Member's Mark merchandise available at Walmart Inc's high-end members-only warehouse stores in China.
Sam's said its global direct sourcing capacity and the strong and efficient supply chain strengths help them offer quality products at competitive prices.
Privately branded products with competitive prices and annual membership fees enhancing loyalty make the members-only retailing format increasingly popular among well-to-do Chinese consumers in first and second-tier cities, boosting businesses for established players such as Sam's Club and Metro China, now part of Wumart Group.
Meanwhile, new players have quickly emerged, including Costco Wholesale of the United States, which opened its first store in Shanghai in 2019 and has developed new projects in neighboring Zhejiang province.
Alibaba Group's grocery arm-Hema Fresh's X membership store-has plans to introduce its first Beijing outlet in June, with a goal to open 10 new stores this year.
Tian Rui, CEO of Suning Carrefour, said the company aims to unveil its first membership store by the end of this year in Shanghai by transforming some of its existing hypermarkets in the city.
Members of Sam's Club are required to pay 260 yuan per year for membership or 680 yuan per year for membership plus benefits including discounts and some dental coverage. Costco's membership fee is 299 yuan and Hema Fresh is 258 yuan.
Bruno Lannes, partner in Bain's Greater China Consumer Products practice, said that COVID-19 has had a significant impact on China's fast-moving consumer goods market.
He said what came further into focus is the massive change in consumer sentiment, with a lot more caution exhibited as well as bargain and promotion hunting.
However, Lannes said, "It is clear that this 'two-speed' (phenomenon) will continue, with both premiumization and flight to value."
Zhu Danpeng, an FMCG expert, said that asking customers to pay for memberships allows members-only retailers to raise the entry level for store consumption, and echoes the recent trend of consumption upgrades, improved loyalty and repeat shoppers.
For mid-to-high income earners in urban China, membership stores that offer exclusive quality products, good prices and pleasant shopping experiences are in high demand, with competition intensifying, Zhu said.
Tina Zhang, chief merchandise officer of Sam's Club China, said: "The pandemic has altered lifestyles, the way people entertain and dietary habits of member families, thus stimulating demand for healthy snacks and the desire to look for an inspirational lifestyle."