International cooperation vital against COVID-19
Share - WeChat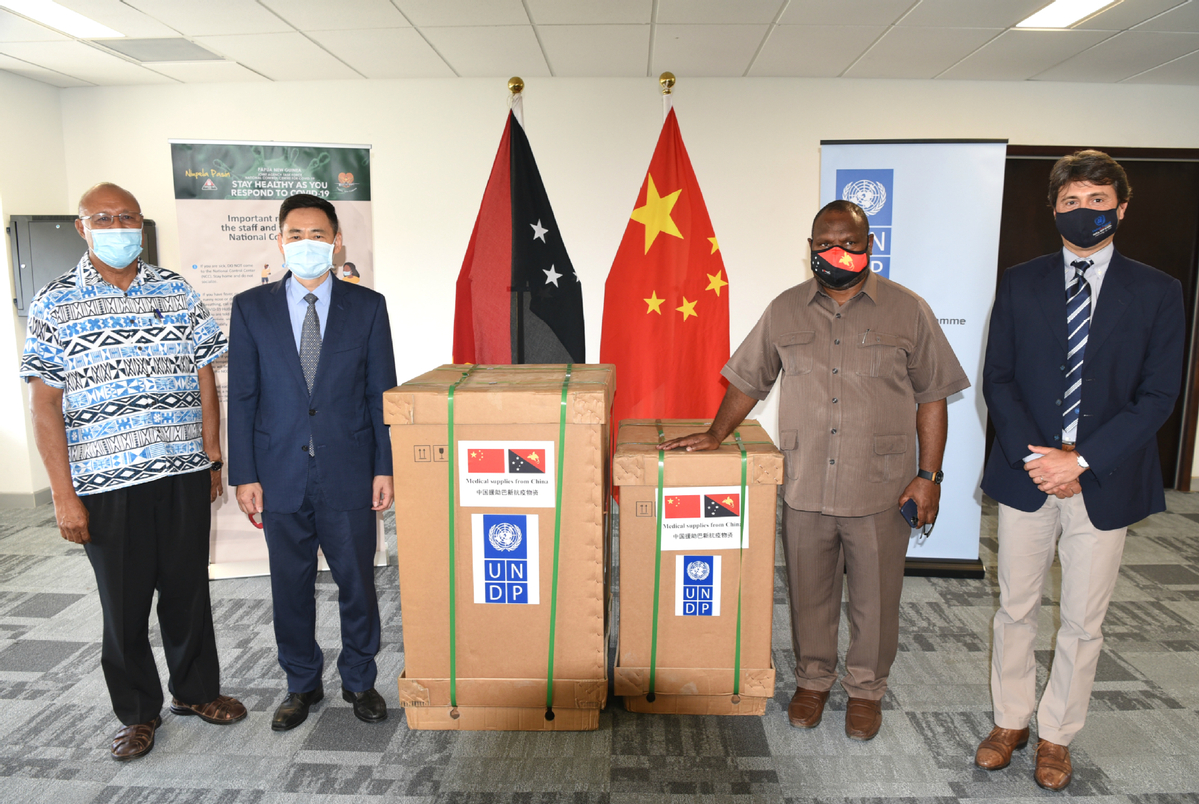 Beijing said it is considering building a China-Pacific island countries emergency supplies reserve as the COVID-19 pandemic continues to spread and "international cooperation against the virus cannot be relaxed".
China is ready to further strengthen cooperation with Pacific island countries, including Papua New Guinea, to boost the response to major public health incidents and natural disasters, State Councilor and Foreign Minister Wang Yi said on Thursday.
Wang unveiled the plans during a meeting with Soroi Eoe, minister of foreign affairs and international trade of Papua New Guinea, in Guiyang, Guizhou province.
Eoe thanked China for its long-term support and assistance to his country's economic and social development, and especially its fight against the pandemic.
Wang expressed China's readiness to further share experience on fighting the novel coronavirus, provide assistance on medical supplies, strengthen exchanges on public health governance and medical technology, and promote the building of a global community of health for all.
Environmental issues were another major agenda item for Thursday's talks.
In addition to climate change and global warming, many Pacific island countries have recently expressed concerns over Japan's plan to discharge radioactive wastewater from its earthquake-hit Fukushima nuclear power plant into the Pacific Ocean.
Eoe said that Papua New Guinea, along with other Pacific island countries, firmly opposes Japan's decision, and it will work with other countries, including China, to prevent this move.
Chinese Foreign Ministry spokesman Wang Wenbin said on Thursday that Japan's failure to face up to doubts and objections worldwide and its persistence in its wastewater discharge plan are another mistake in addition to its selfish, reckless decision.
Eoe added that rising sea levels in the Pacific Ocean had brought a crisis of survival to island countries, and he thanked China for speaking out in the global arena and supporting island countries in dealing with the serious challenges brought about by climate change.
Bilateral cooperation in various fields has greatly increased and become a role model of peaceful coexistence and win-win cooperation between large and small countries, Wang Yi said.