Theme park highlights value of IPR protection
Share - WeChat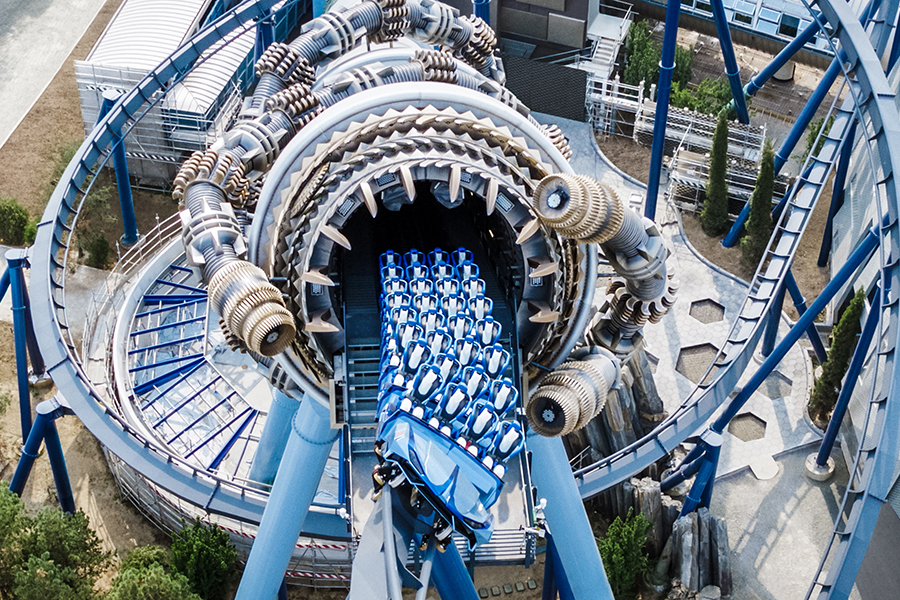 Universal Studios Beijing, the latest theme park and resort of a global chain that is expected to open to the public soon, has attracted wide attention because it is likely to become a major attraction in the capital and an important amusement park project in China.
A theme park is a type of amusement park whose architecture and attractions are based on a central theme, such as the world of the future, or divided into different areas with different themes.
Theme parks are driven by intellectual property, and protecting the IPR of Universal Studios Beijing will not only benefit the project, but also boost the development of China's cultural and creative industry.
As a result, the Beijing authorities have been working, including running campaigns, since 2019 to provide special IPR protection for the resort. They have helped settle several IPR disputes and greatly improved the business environment, setting a good example of IPR protection in China. In doing so, they have also demonstrated the commitment of the Chinese government to strengthen IPR protection, accelerate the building of a modernized economy and promote innovation.
The government will continue to provide the same level of IPR protection for domestic and foreign enterprises, while achieving breakthroughs in key areas and helping enhance international cooperation on IPR protection.
Along with developing the economy, including its information and communications technology sector, China has also been taking measures to optimize and improve IPR-related work, and make intellectual property rights protection more law-based-as evident from the implementation of laws and revised regulations to adapt to the changing situations at home and abroad.
China has strengthened IPR protection to support innovation in science and technology, and expedited social development, as well as ensure the lawful rights and interests of relative parties are fully protected.
With the establishment of IPR courts and a mechanism for professionals, the judiciary is playing a bigger role in IPR protection, not least because the number of IPR applications and cases has increased sharply in recent years. Overall, judicial protection for IPR will play a vital role in fostering a new development paradigm and boosting higher-quality development in China.
While the justice system is committed to better protecting IPR, administrative measures are also being strengthened so those infringing upon IPR are brought to book. This is part of a diversified mechanism which includes judicial, economic and technological measures to protect IPR.
After several years of efforts, China has made remarkable achievements in IPR protection. For example, China retained its 14th spot in the Global Innovation Index 2020 of the World Intellectual Property Organization. And it is ranked No 1 in innovation among mid-income economies.
President Xi Jinping has stressed that innovation is the primary driving force for development, and protecting IPR is equal to protecting innovation. He also said IPR protection is essential for modernizing China's governance system and governance capacity, and achieve higher-quality development, further open up the economy and safeguard national security. This means China is transforming from a country acquiring IPR to one creating intellectual property.
But, the government also has to correctly read the situation and continue taking appropriate measures to strengthen IPR protection. It should place innovation at the heart of China's development and promote international cooperation and competition, so as to better protect IPR.
For years, China has been striving to help improve the global IPR protection system, lift restrictions on innovation and exchange of information, while supporting collaboration among enterprises and applying new technology to production. And it remains committed to sharing the outcomes of innovation with others, in order to break the knowledge blockade and narrow the technological gap worldwide.
Moreover, China will deepen cooperation with international organizations and foreign institutions, participate in international IPR rule-making and help build a new pattern of coordinated international cooperation on IPR, as well as boost global development and contribute a Chinese approach to the global IPR protection system.
The author is a professor at China University of Political Science and Law.
The views do not necessarily reflect those of China Daily.
Most Viewed in 24 Hours
China Views