Intl efforts urged to tackle graft
Share - WeChat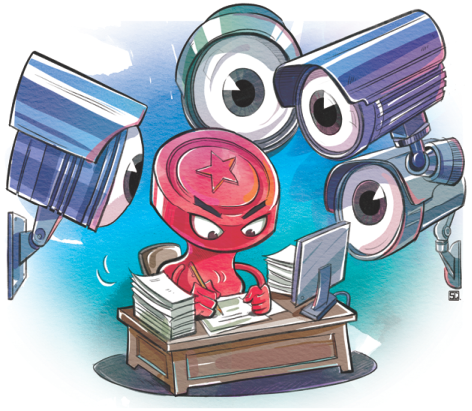 UN meeting 'an important milestone', China's top anti-corruption official says
Beijing has called on the international community to improve the set of rules for global anti-corruption governance and oppose all acts that provide safe havens to corrupt individuals and their assets.
Zhao Leji, a member of the Standing Committee of the Political Bureau of the Communist Party of China Central Committee and secretary of the CPC Central Commission for Discipline Inspection, the nation's top disciplinary watchdog, made the remarks via video link at a special session of the United Nations General Assembly against corruption on Wednesday.
It was the first time that the UN General Assembly has convened a special session on fighting graft, an event Zhao said marked "an important milestone in the history of the global fight against corruption".
China highly commends the UN for its efforts and contributions in preventing and combating corruption, and firmly supports the United Nations Convention Against Corruption in serving as the main channel for global anti-corruption governance, he said.
The country has punished at least 212 corrupt officials at the ministerial level or higher since the 18th National Congress of the CPC in November 2012, as the Party strengthened its efforts to crack down on corrupt behavior.
Zhao said the political resolve and courage of the leadership is extremely important in pressing ahead with anti-corruption work, and President Xi Jinping attaches great importance to the fight against corruption.
The CPC Central Committee has made exercising full and rigorous governance over the Party part of its comprehensive strategy to ensure no off-limits zones, no room and no tolerance for corruption, he said, adding that multipronged measures have been adopted to target corrupt officials both with high rank and those at the grassroots level, and to track down and repatriate corrupt fugitive overseas.
China repatriated 7,831 corrupt fugitives from 120 countries, including 2,075 Party and government officials, between 2014 and June 2020, during which a total of 19.65 billion yuan ($3.07 billion) in embezzled funds was recovered, according to the CCDI.
Zhao said China is an active participant in and contributor to global anti-corruption governance, and international cooperation in the fight against corruption is needed more than ever with global changes and a pandemic both unseen in a century.
As of November, China had signed treaties on extradition, judicial assistance and agreements on the recovery of assets with 81 nations as well as agreements on exchanges of financial intelligence with 56 nations, in a bid to establish an anti-corruption law enforcement network, the CCDI said.
Zhao put forward China's four proposals on international anti-graft cooperation, saying that the international community needs to establish a broad political consensus, take a zero-tolerance attitude toward corruption and build institutions with no room for graft.
It is important to respect the sovereignty and political and legal systems of each country, respect their right to choose their own ways of fighting corruption, and foster an international partnership for anti-corruption cooperation that is based on equality, respect for differences, exchanges and mutual learning and common progress, he said.
"We must oppose the use of 'long-arm jurisdiction' or even interference in other countries' internal affairs in the name of fighting corruption."
The UN session is being held from Wednesday to Friday in New York.