Behind 30 years of success at Xiamen Torch High-tech Zone
Share - WeChat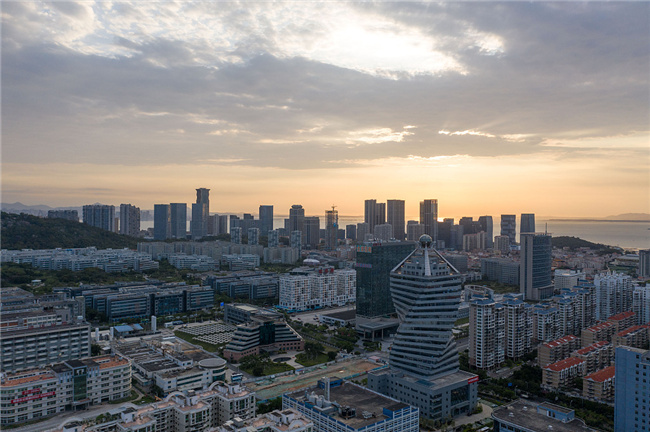 This year marks the 30th anniversary of the construction of the Xiamen Torch Development Zone for High Technology Industries in Xiamen, East China's Fujian province.
Over the past three decades, the zone has grown from a test field of less than 1 square kilometer to the current nine sub-areas across the city. Its annual industrial output also increased from 146 million yuan ($22.92 million) to more than 300 billion yuan.
Described as a "special zone within a special zone", it has made outstanding achievements in the city. While possessing less than 3 percent of the total land in Xiamen, it has contributed to 43 percent of the city's industrial output, about 70 percent of the revenue of the city's software and information service industry, as well as nearly half of the city's industrial fixed-asset investment.
What's the secret of the zone's amazing growth?
Intensive high-end industrial clusters
In 1992, Swiss conglomerate ABB Group set up its first operation in the Xiamen Torch High-tech Zone. Since then, eight ABB subsidiaries, as well as two ABB research and development technology centers have settled in the zone.
The ABB Xiamen Hub located in Torch (Xiang'an) Industrial Zone has become the group's largest innovation and manufacturing center in the world, supplying products to more than 60 countries and regions.
Another example is Taiwan LCD panel maker AU Optronics, which opened a plant in the zone in 2006 and brought in a group of related companies, helping form Xiamen's first 100-billion-yuan industrial chain of panel displays.
A series of successful cases have resulted from the zone's efforts to develop pillar industries and enhance their competitiveness.
"The high-tech zone, which has served as a major hub for Xiamen's high-end manufacturing, software and information industries, has given top priority to attracting investment and expanding industrial chains," said Zhuang Rongliang, director of the zone's administrative commission, in an interview with Xiamen Daily.
"We have been working to fulfill our duty as 'gardeners' who create fertile ground for business, selecting high-quality 'seedlings' and offering abundant 'nutrients' to help companies grow into industrial giants," Zhuang added.
The zone also founded a venture capital fund worth 3 billion yuan in 2020 and brought in three sub-funds within half a year, increasing the total amount to 9.02 billion yuan.
In recent years, the zone has focused on new-generation information technology, artificial intelligence, big data, internet of things, new materials, new energy and digital cultural creativity, aiming to become a hotbed of these emerging industries.