Celebrated form of boxing packs new punch
Share - WeChat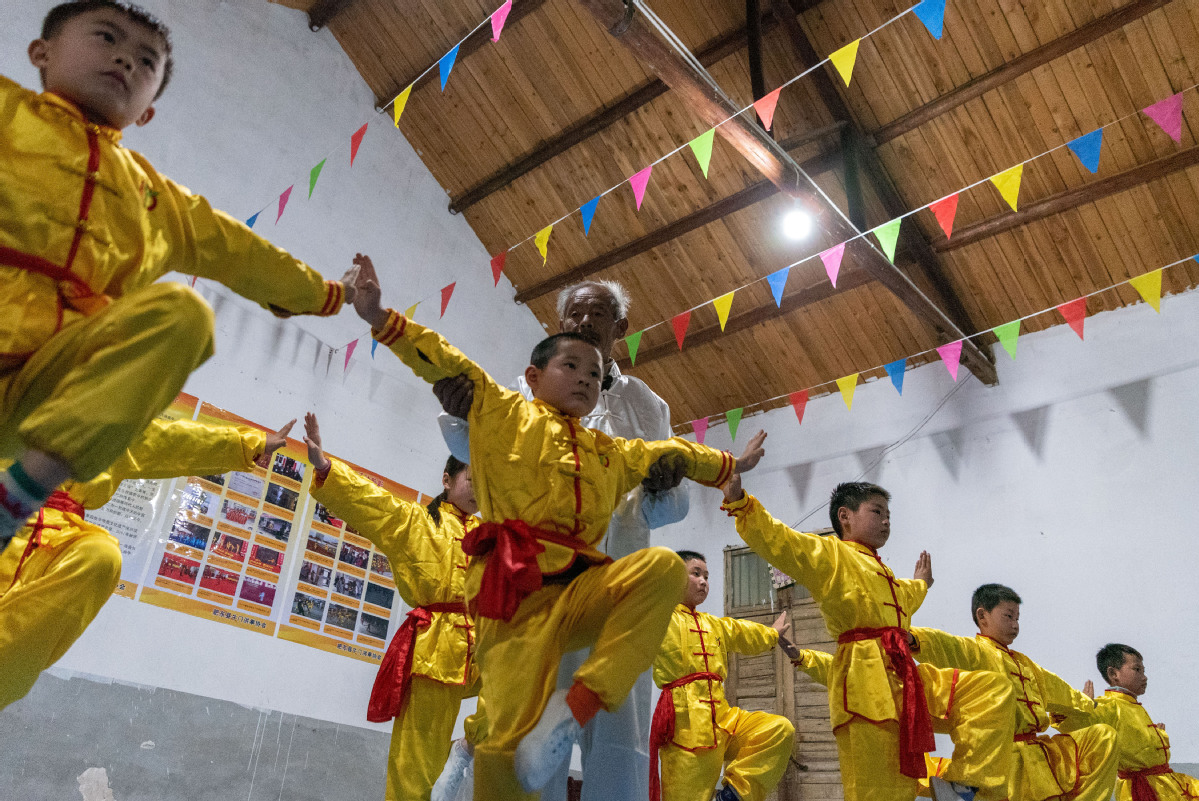 Skills difficulty
After quitting as president of the association last year, Niu Hehou has focused on campus promotional work, while Niu Shouzhu and Niu Hefa have continued to organize instruction sessions.
"Starting from the third grade, most of the students take instruction for just three years," Niu Hehou said.
After leaving local primary schools, students mostly go to the county town to attend middle schools, as their parents think these institutions offer a better education.
"So it is difficult for the students to pass on all the skills locally," said Niu Hehou, adding that such efforts are still worth pursuing.
He said he is now not so worried about the students' safety, as all the instruction sessions are held indoors and on campus, rather than in the village.
Niu Shouzhu said he ensures the students who visit him for instruction are safe. "We need to be very careful about this, even though the kids are mostly accompanied by adult family members," he said.
Other villagers want to send their children to him, but it could be difficult for elderly family members to collect them after practice sessions, Niu Shouzhu said.
Niu Hefa, who lives alone more than 1 kilometer from the practice venue, is concerned about his own safety. As he teaches boxing in the evening, he is reluctant to ride a bicycle or electric motorbike in the dark.
"I would struggle if I had a fall these days," he said, adding that he provides his services for free.
Niu Shouzhu said, "As we teach for free, all expenses should be covered by the association."
The association's funding mostly comes from a limited number of donations from kind-hearted villagers, he said. In addition, it received about 10,000 yuan ($1,560) annually from the government as a reward for its efforts in promoting intangible cultural heritage.
Waving a 20-kilogram performance weapon at his home, Niu Hehou said, "As long as we live, we will continue our efforts to benefit the children and maintain our ancestors' traditions."
Fang Wenting, Peng Mengqi and Wen Jining contributed to this story.