Hair-raising tales, not for the fainthearted
Share - WeChat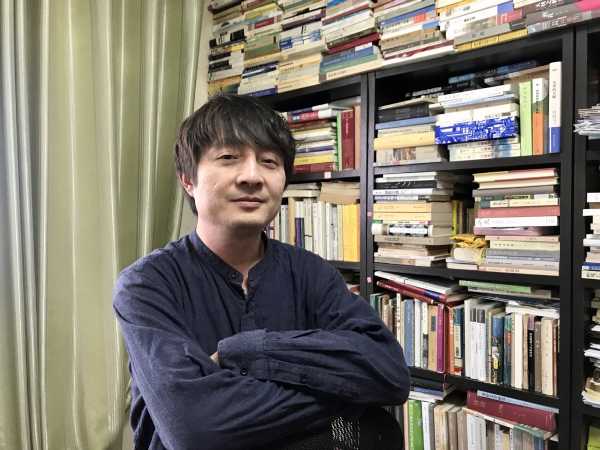 On a late spring day at a shopping mall in Beijing's Chaoyang district, writer A Yi arrived at One-Way Space looking gaunt.
He apologized for being late and started talking about his health.
"I will breathe heavily if I walk a bit faster carrying several books," he says, as he puts his green backpack down and starts taking books out of his bag.
As one of the best novelists in China, the 45-year-old author is always modest, warm and humorous at public events. However, his works are often grim and full of dark twisted souls, especially crime stories. His novella A Perfect Crime has been translated into French, English and other languages.
Seven years ago, pressure and anxiety almost destroyed his health when he was writing his first novel Wake Me Up at 9 AM. Subsequent treatment saved his life, but caused problems with his lungs.
In addition to physical discomfort, A Yi found that he had exhausted writing of the rural areas after finishing Wake Me Up at 9 AM, so he changed his writing direction.
"By exhaustion, I don't mean I have used up all my experiences regarding rural areas. It refers to the rural background as the social stage that has disappeared," he says.
"When we go back to the countryside, there are only left-behind children and elderly folk who are either on the brink of death or going to move out. So in the end, there are only old houses and tombs in the villages," he continues.
"So if you continue writing novels about the old countryside in your memory, it will be absurd because the whole society is turning into a New York packed with high-rises."