Xi's special bond with children
Share - WeChat Children are key to the nation's development. From paying visits to primary and secondary schools to meeting with children and replying to their letters, President Xi Jinping has always cared about children's health, growth and development. As today marks Children's Day, let's see some of the sweet interactions Xi has had with the nation's children.
Highlighting education for children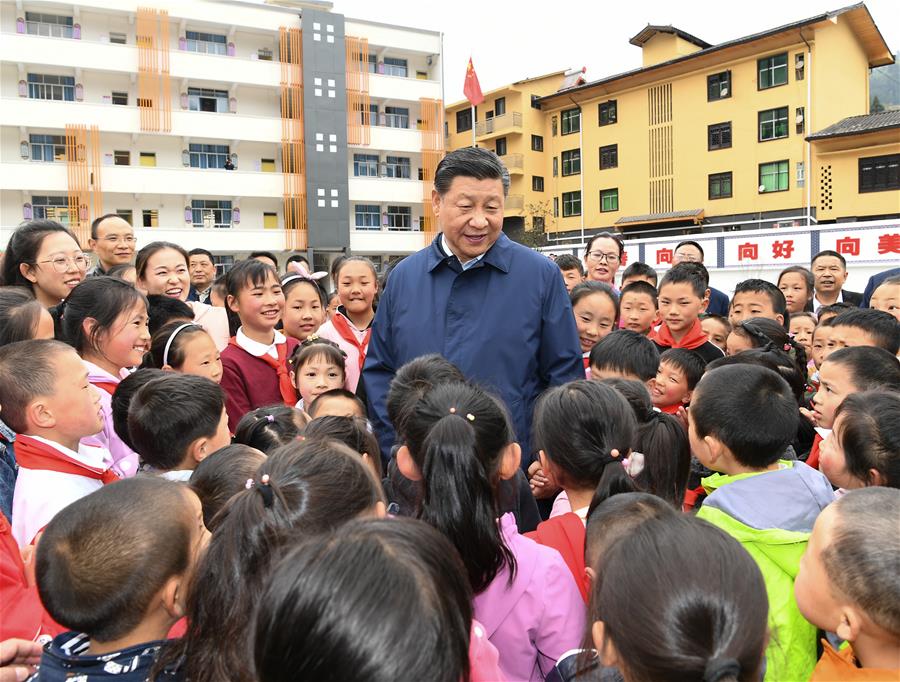 Xi pays close attention to the education of children, and has worked to ensure fair access to quality education for those in disadvantaged groups.
He has visited many schools over the years to better understand the state of children's education across the nation.
When visiting a primary school in Zhongyi township of Shizhu Tujia autonomous county in Chongqing in April 2019, Xi promised to ensure children in poor mountainous regions could go to school and have a happy childhood.