AstraZeneca plans to open regional HQ in China
Share - WeChat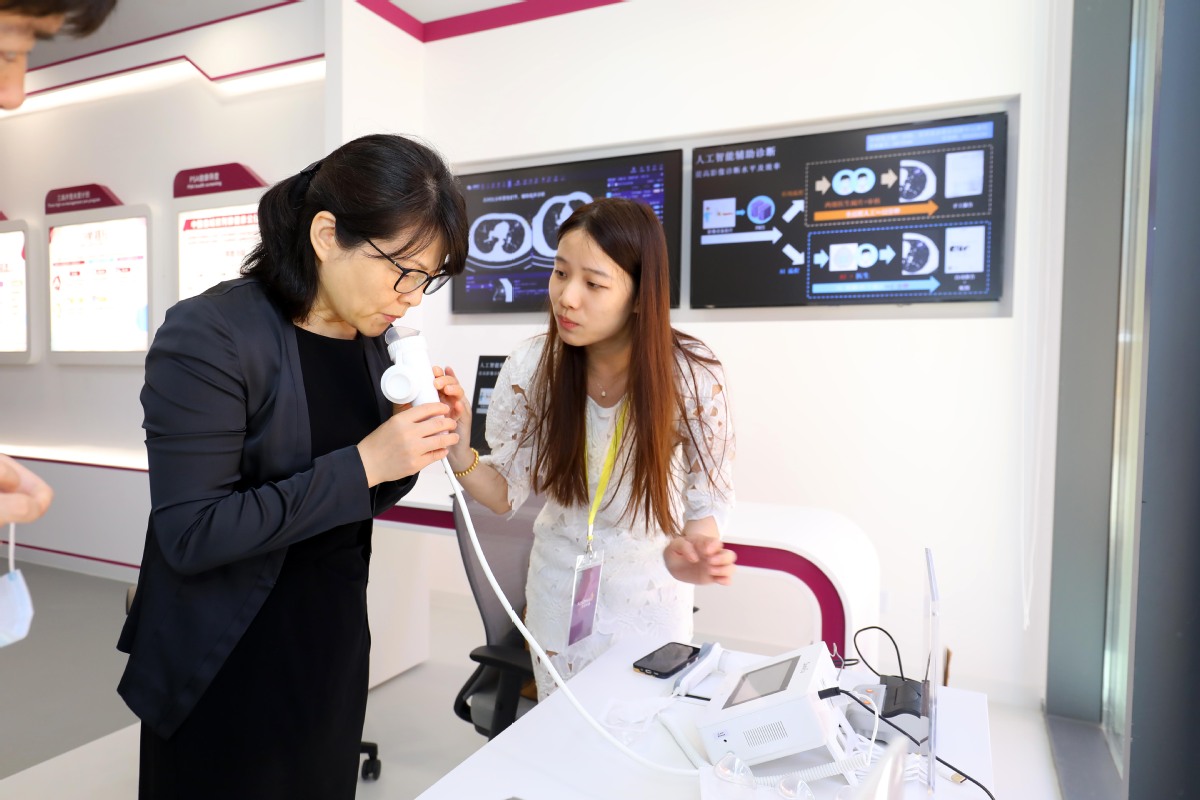 The United Kingdom-based pharmaceutical giant AstraZeneca is stepping up efforts to coordinate its development strategy with China's national agendas.
In response to the Chinese government's call for a higher level of cooperation and innovation for coordinated regional development, the company has decided to launch regional headquarters across the country.
By establishing these regional headquarters -- with locations in Beijing, Guangzhou in Guangdong province, Wuxi in Jiangsu province, Hangzhou in Zhejiang province, and Chengdu in Sichuan province -- AstraZeneca aims to promote the healthcare industry chain's localized integration, boost the innovative capacity of the regional medical industry, and unleash the potential of local economic development.
Under this model, the China Headquarters in Shanghai will work closely with the five regional headquarters to establish a new strategic presence in China.
The opening of AstraZeneca's Northern China Headquarters, on May 28, marked the first step of the company's China regional headquarters strategy this year.
Located in the Beijing Economic-Technological Development Area (BDA), the Northern China Headquarters will oversee the company's operations, management and marketing in North and Northeast China, including Beijing and Tianjin, and will focus on industries related to smart medicine and technology, as well as the use of innovative technologies in the biomedicine and healthcare industries.
With the Northern China Headquarters commencing full operations, the company will also establish the Community Intelligence Healthcare Innovation Center, the Beijing International Life Science Innovation Campus and the AstraZeneca Global R&D China Beijing Office in the BDA.
The company hopes to bring innovative drugs and holistic disease management solutions to patients, while contributing to the continued development of the healthcare industry in the BDA, Beijing and North China, according to Leon Wang, executive vice-president of AstraZeneca and president of AstraZeneca China.
"AstraZeneca's Northern China Headquarters will make full use of its advantages as a platform and its innovative capacity, building on the advantageous local resources to boost international cooperation in biomedical science and technology in the region. We expect to promote an innovative hub of science and technology with global impact in Beijing and in northern China," he said.
"AstraZeneca hopes to contribute to the high-quality development of the domestic economic cycle in China, one of the company's crucial strategic markets worldwide. Going forward, AstraZeneca will further deepen its market presence in the country through its regional headquarters strategy while supporting local economic development and driving dual-circulation development," he added.
Michael Lai, general manager of AstraZeneca China, also said what the company is building is not only regional headquarters, but also a regional innovation ecosystem that can integrate resources from different companies to create innovative disease solutions for patients, as well as help companies go from early stage to growth phrase to becoming significant players in the local industry.
The company sees a tremendous need and appetite for increasing the quality of life through healthcare solutions in China, both in large cities and counties, he said.