Exhibition links Chinese architecture to Italy
Share - WeChat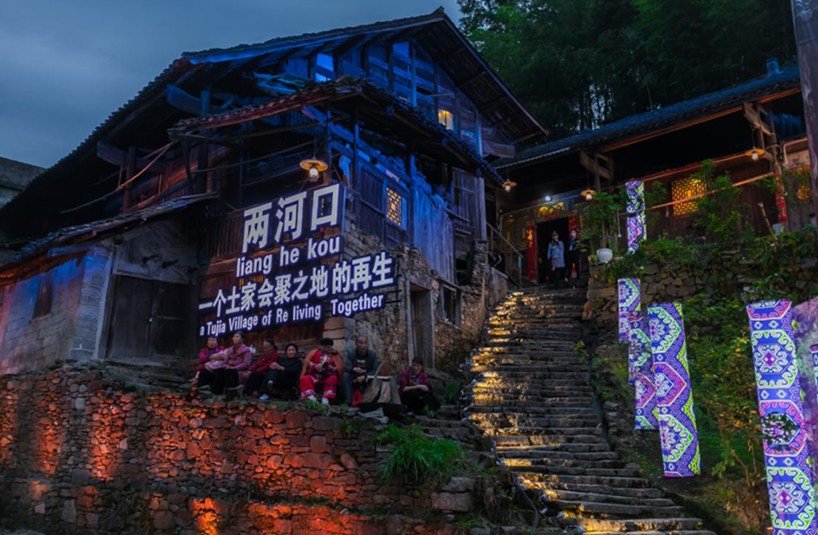 The exhibition designed to draw attention to the architectural culture of Tujia villages around the world opened on May 21 in Pengjiazhai, Xuanen county, Hubei province.
Titled Lianghekou: A Tujia Village of Reliving Together is a parallel exhibition unit of the 2021 Venice Architecture Biennale, synchronized with the main venue of the Palazzo Zen in Cannaregio, Venice, Italy, through a cross-border connection and two-way interactive live broadcast.
During the broadcast, various presentations demonstrated the charm of ethnic minority culture and intangible cultural heritage.
In recent years, Xuanen county has created a cultural tourism business identity by promoting the exclusive local Tujia folk culture and the ethnic architecture that is still intact.
Recognized as "living fossils" of Tujia architecture, the Pengjiazhai scaffold houses (diaojiao lou), intuitively present the spirituality and charm of Chinese architectural art. It has been included in the seventh group of national key cultural relics protection units.
Huang Mengqin contributed to this story.
Most Popular