Silversmith passing on cultural heritage
Share - WeChat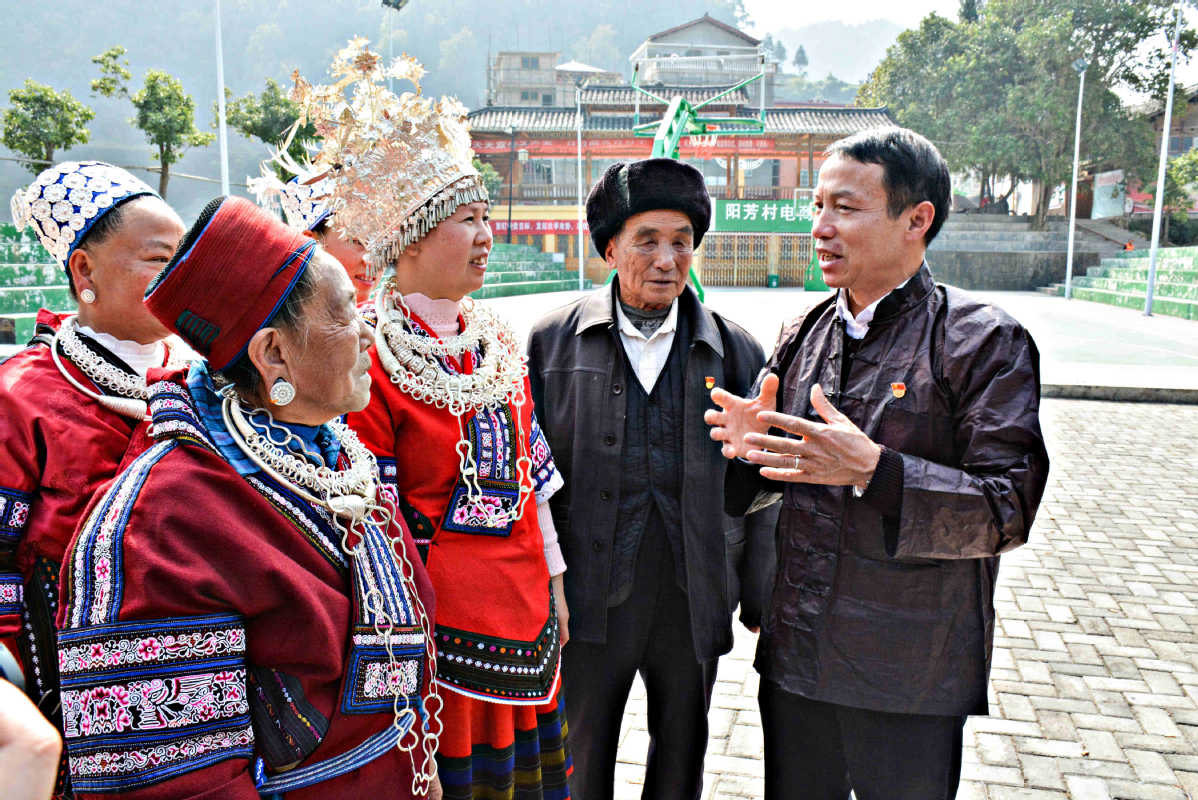 On the 15th day in the third month of the lunar calendar, women of the Miao ethnic group put on silver jewelry to participate in the Miao Sisters Festival in Southwest China's mountainous Guizhou province. The festival is not only a time for young women to show off, but is also a nod to local silversmith Wu Shuigen.
As a National Inheritor of Intangible Cultural Heritage, 53-year-old Wu has spent more than 40 years making silverware and is renowned for his exquisite craftsmanship and innovative designs.
Before the annual festival, Wu usually spends three to four months making traditional Miao costumes decorated with silver for women in his village. The festival has largely become an exhibition for Wu's works, and it has also helped him generate business opportunities.
His beautiful designs and top quality pieces have attracted customers nationwide, and his net income now exceeds 200,000 yuan ($30,600) a year.
"Making silverware is time-consuming, and only careful work can achieve good results. Customers want sophisticated handicrafts," he said.
Besides guaranteeing he has sufficient silver, Wu pays great attention to detail when forging his silver ornaments. He checks multiple times before mailing the pieces to customers to make sure they don't fall apart or become deformed.
Wu started learning the craft with his father when he was 8. Born into a family of modest means, he was curious about every small ornament made of silver that he saw, including bracelets, necklaces and bells, and began to develop an interest in the unique handicraft.
Later, when he would see attractive patterns, like old embroidery pieces or paper cuttings for window decorations, he would copy them and try to make silverware samples based on them. After he got a smartphone, he began taking photos of those inspirational patterns and integrated elements of daily life into his designs.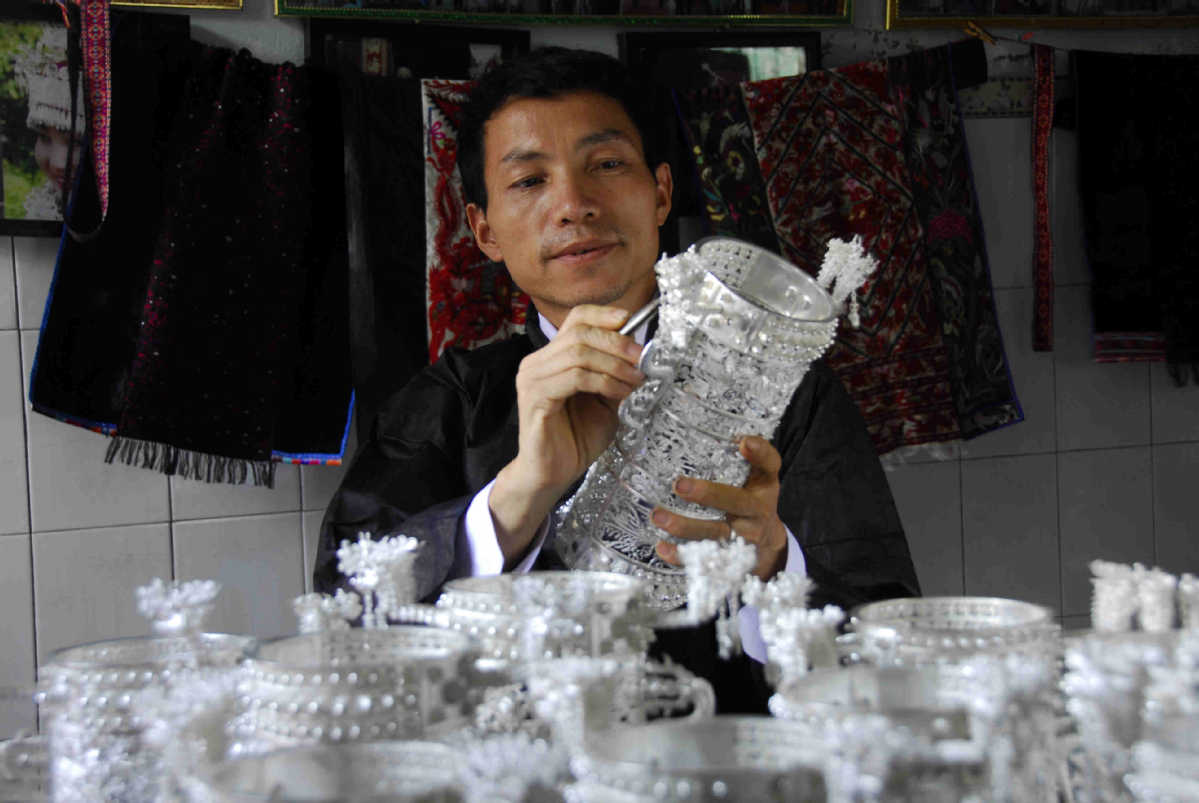 "For modern women, it's a little bit exaggerated to wear the big traditional silver necklaces. It's better to make them more fashionable and practical pieces that work in everyday life," Wu said.
Despite his notion that he creates pieces that are different from the traditional Miao jewelry, Wu believes that small and delicate ornaments fit today's consumer demands, and he regularly visits silverware stores in major cities to learn about the latest trends.
In 2010, he founded his own silverware company in Guizhou. The firm has steadily grown and has also received a large number of orders from overseas.
In addition, Wu has attended cultural exhibitions nationwide, as well as in Russia and South Korea, to display traditional Miao silverware, which caught the eyes of many buyers.
In 2014, he was elected as a deputy to the 19th National Congress of the Communist Party of China, and the following year, he was recognized as a model worker in Guizhou for his diligence and achievements.
Compared to other local silversmiths, Wu is more open-minded about teaching his skills to others, including his daughter. Now, she is also a silversmith and works at an art studio in Guiyang, the provincial capital.
In 1993, Wu began to recruit apprentices, and more than 60 now have their own silversmithing businesses. In addition, he teaches silver making courses at local institutes.
Besides the craft itself, Wu has taught his apprentices the importance of morality, and working with sincerity and honesty to ensure their business runs sustainably. His reputation for virtue helped persuade more parents to send their children to learn with him.
A number of companies in major cities across the country have offered Wu good salaries to work for them, but the craftsman refuses, insisting that he remain in his hometown to pass on the ancient craft.