Urban property sector following demographic push, pull
Share - WeChat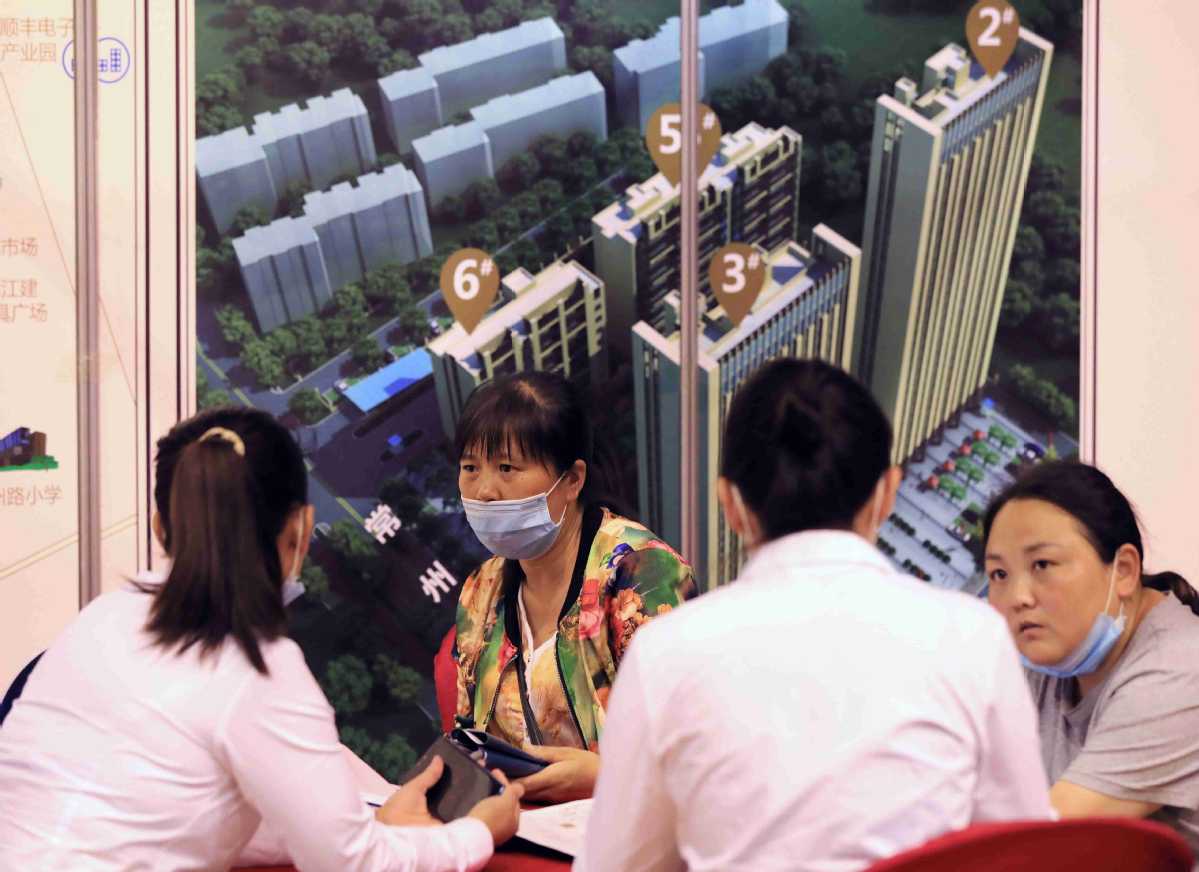 Demand for new homes is rising steadily in top Chinese cities and major city clusters, thanks to the country's rapid urbanization pace, according to the country's recently released seventh national census, experts said.
The census, the largest of its kind across the world, was conducted last year and published on May 11.According to the National Bureau of Statistics, the number of people on the Chinese mainland currently stands at 1.41 billion, up 5.38 percent from the previous census conducted in 2010.
In total, about 370 million people are living and working in cities outside of their hometowns, up 69.73 percent from a decade ago.
The growing migrant population has also shed light on the country's future urban living patterns, with a higher proportion of people opting for houses in major cities and their surrounding areas, including city clusters within the Yangtze River Delta region, the Guangdong-Hong Kong-Macao Greater Bay Area, the Beijing-Tianjin-Hebei region, as well as the Chengdu-Chongqing dual city cluster, said Xu Xiaole, chief market analyst with Beike Research Institute.
The higher proportion of younger people migrating to the larger cities will lead to a significant increase in new home demand, as these people settle down, get married and have children, said Yan Yuejin, director of the Shanghai-based E-house China Research and Development Institution.
The number of people aged 14 and below rose by 1.35 percentage points in the last 10 years and accounted for 17.95 percent of the nation's total population. The number of people in urban areas aged between 35 and 60 is expected to increase by 5 percentage points in the next decade, fueling additional demand for homes, Xu said.
The higher population, especially in the 60 years and above age group, which grew by 5.4 percentage points from 2010, has triggered demand for apartments that are in convenient locations with necessary facilities and access to retail outlets as well as eldercare facilities, Yan said.
Experts also expect greater demand for small homes as an increasing number of young people are choosing to stay single or delay their marriage. A decade ago, an average Chinese family had 3.1 members, while the latest census puts it at 2.62 members per family.
Taking all the factors into consideration, over the next 10 years, about 1.3 billion square meters of gross floor area for new homes will be sold every year, said Xu. Existing home sales during the same period are set to expand from 6 trillion yuan ($930 billion) at present to 10 trillion yuan.
The demographic changes will also affect housing demand on a regional basis, experts said.
East China, which has seen rapid urbanization in the last decade, is now one of the most preferred locations in the country for real estate purchases. Looking forward, development of such areas will continue to sustain urbanization as more people relocate to these regions for a better living and working environment, Yan said.
Central China, where the local infrastructure is seeing steady improvement, is another area that is expected to see a lot of investment in the future.
The census results have also indicated opportunities as well as challenges for different regions in the country.
East China not only accounted for the biggest chunk of the nation's population, but also saw its weighting in the nation's population rise by 2.15 percentage points over the levels in 2010.
This is in stark contrast to Northeast China, whose residents accounted for the lowest proportion of the Chinese population, with their weighting falling by 1.2 percentage points from a decade ago.
Thirteen of the 31 provinces, autonomous regions and municipalities in the Chinese mainland saw their weighting in the total population decline. Liaoning, Jilin, Heilongjiang, Shanxi and Gansu provinces as well as the Inner Mongolia autonomous region, reported actual population declines.
All of these factors will undermine demand in the local property markets, said a report published by consultancy TopSur.