China's big data sector grows over 30% in past five years
Share - WeChat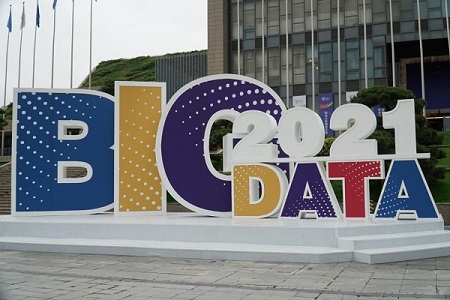 China's big data sector registered a compound growth rate of more than 30 percent during the 13th Five-Year Plan period (2016-20), earning 1 trillion yuan ($156 billion) in its annual sales in 2020, a senior official from the nation's top industry regulator said on Monday.
"Data has now become an important factor of production…and serves as a key engine for accelerating economic development engine…" said Liu Liehong, vice-minister of Industry and Information Technology.
"The big data industry will be a key driving force to drive the transition from the industrial economy to the digital economy," Liu told the opening ceremony of the China International Big Data Expo 2021 in Guiyang, Guizhou province, which will last from Wednesday to Friday.
After years of development, China has taken the lead in terms of the big data sector. According to Liu's ministry, China has built more than 819,000 5G base stations, accounting for more than 70 percent of the global total. About 310 million cellphone terminals have joined the 5G network, accounting for over 80 percent of the world's total.
To date, there have been more than 10,000 demonstration projects of 5G applications in China, according to the ministry.
In the next step, the ministry said it would make a big push to continuously accelerate the development of 5G networks and 1,000M fiber optic networks, create a new intelligent ecosystem and promote the use of advanced energy management technologies in data centers.
More efforts will also be made to build a new type of industrial network infrastructure, encourage enterprises to boost innovation powered by the integration of 5G and industrial internet, promote the digital transformation of enterprises and improve the digital governance system, Liu added.