Zimbabwe erects statue in honor of liberation war heroine
Share - WeChat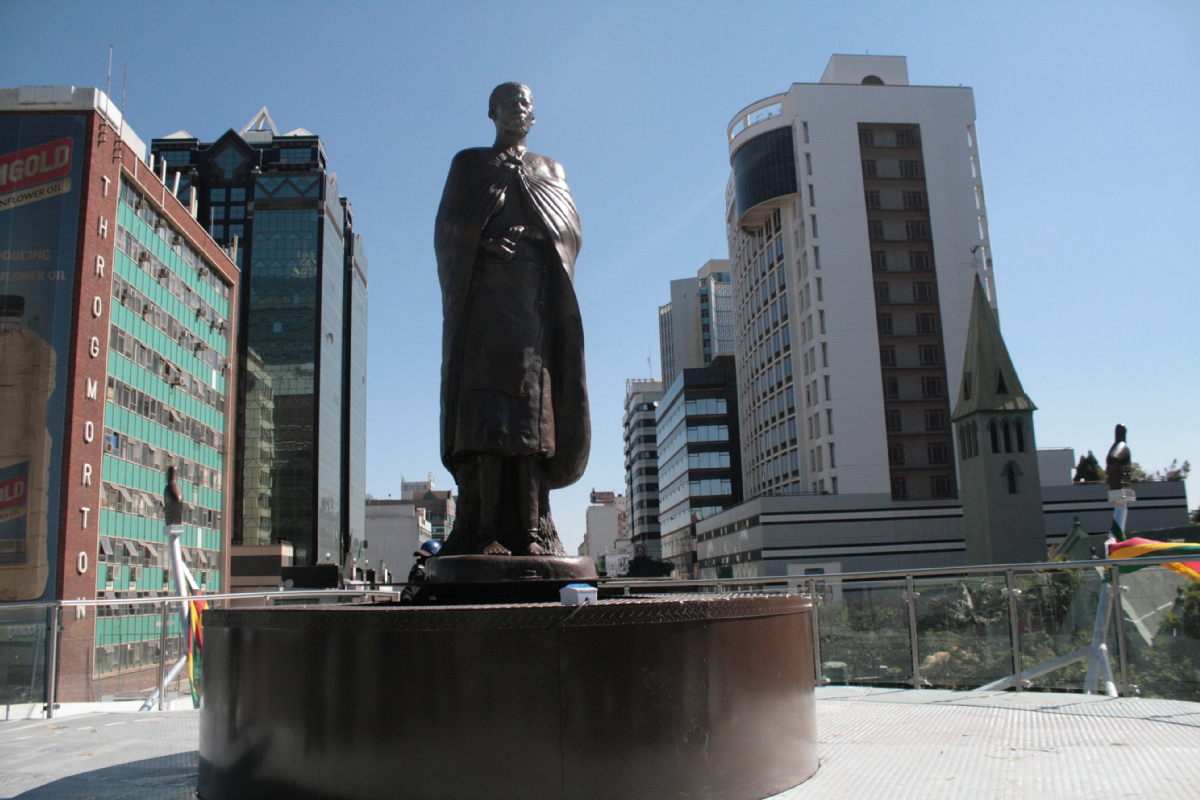 Zimbabwe marked Africa Day on Tuesday by unveiling a statue of the iconic national heroine and spirit medium Mbuya Nehanda Nyakasikana in the central business district of Harare, the capital.
Africa Day is celebrated on May 25 every year in honor of the continent's founding fathers and other exemplars who led the continent's liberation from colonial repression.
Mbuya Nehanda is a heroine of the first war of liberation, known as the First Chimurenga (1886-97), who bravely led uprisings by indigenous Zimbabweans against British settler occupation and rule. She was executed on April 27, 1898 by the British South Africa Company, which was responsible for the country's colonization.
Speaking at the unveiling ceremony, President Emmerson Mnangagwa said her immortalization represented all heroic people countrywide, who fought against colonial aggression and died for the freedom the nation enjoys today.
"The unveiling of the statue of Mbuya Nehanda Nyakasikana is the manifestation of the bold commitment to construct our country's rich past and history," he said. "This statue is thus a bold and unapologetic statement of the fact 'we are people who know we are and where we come from.'"
Mnangagwa added Mbuya Nehanda's statue was deliberately erected at the intersection of two main roads: Samora Machel Avenue and Julius Nyerere Way, because it was within the same area she drank water from the spring and rested.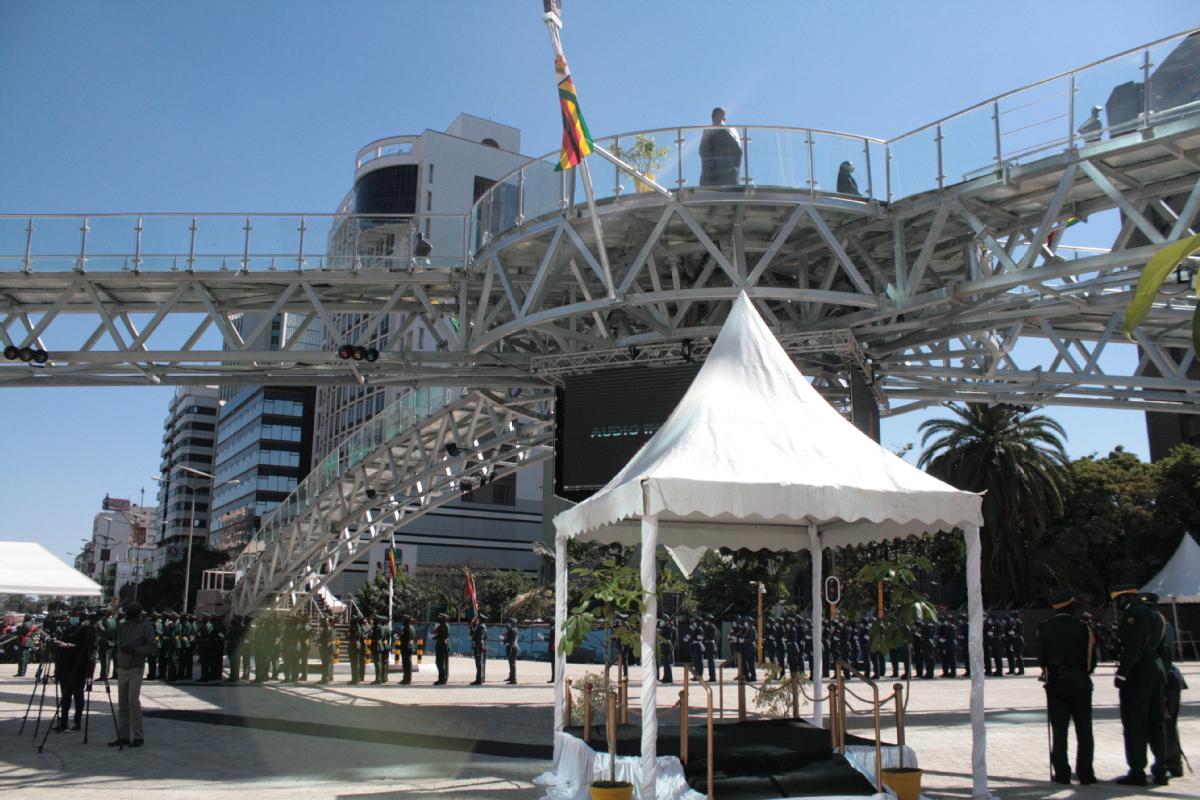 Kazembe Kazembe, minister of Home Affairs and Cultural Heritage, said beyond its unveiling, the Mbuya Nehanda monument will further be adorned with illustrative text panels describing her story and the history of the first Chimurenga to help visitors get an appreciation of the story of the country's liberation struggle.
The presence of the monument in Harare is expected to be a center of attention that will stimulate tourism in the province.
Kazembe said the government had begun efforts to have the remains of Mbuya Nehanda and other heroes who were beheaded during the 1890's — and whose remains are still kept in England — to be brought back home.
In a Twitter message, the Chinese embassy in Zimbabwe congratulated Zimbabwe for the unveiling of the Mbuya Nehanda statue, describing it as a symbol of triumph against imperialism.
However, the erection of the statue drew mixed feelings from ordinary Zimbabweans. While some labelled it as a waste of resources, others like legal practitioner Bertha Mwonzora said it was an important activity that displayed national pride in its people and history.