Homing in on success
Share - WeChat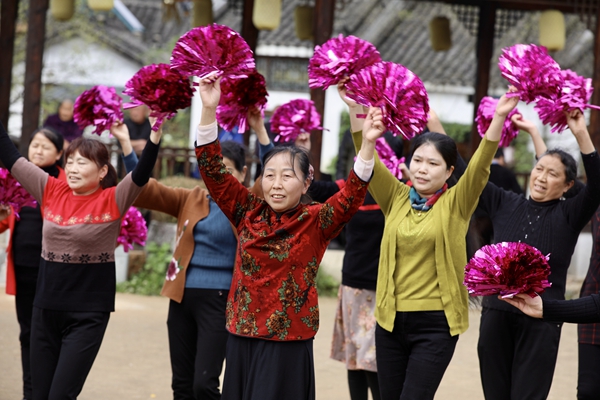 Village embraces red tourism as visitor numbers surge, Chen Meiling and Shi Baoyin report.
After working for about two decades in different parts of the world, Han Guangying finally decided to come back to his hometown, Tianpudawan village in Tianpu town, Xinxian county in Henan province. He was tired of traveling around and wanted to settle down. He believed there was an opportunity to make a fortune, as the once poor and bleak village has changed into a hot rural and red tourism site. His instinct proved correct.
At the village, houses with yellow adobe walls and black tile roofs are embraced by forests, as they are located at the foot of the Dabie Mountains. Walking along the narrow pathway on the flagstone road, doors of shops and homestays open to visitors. Around the clear pond elderly villagers sit and chat.
Xinxian, with a population of 368,000 and an area of 1,612 square kilometers, was once part of the Eyuwan revolutionary base, which comprised parts of Hubei, Henan and Anhui provinces, and was the second-largest base of the Red Army in central China during the war against the Kuomintang. About 55,000 of the 100,000 residents of the county died participating in the revolution.