US Congress OKs cruises to Alaska
Share - WeChat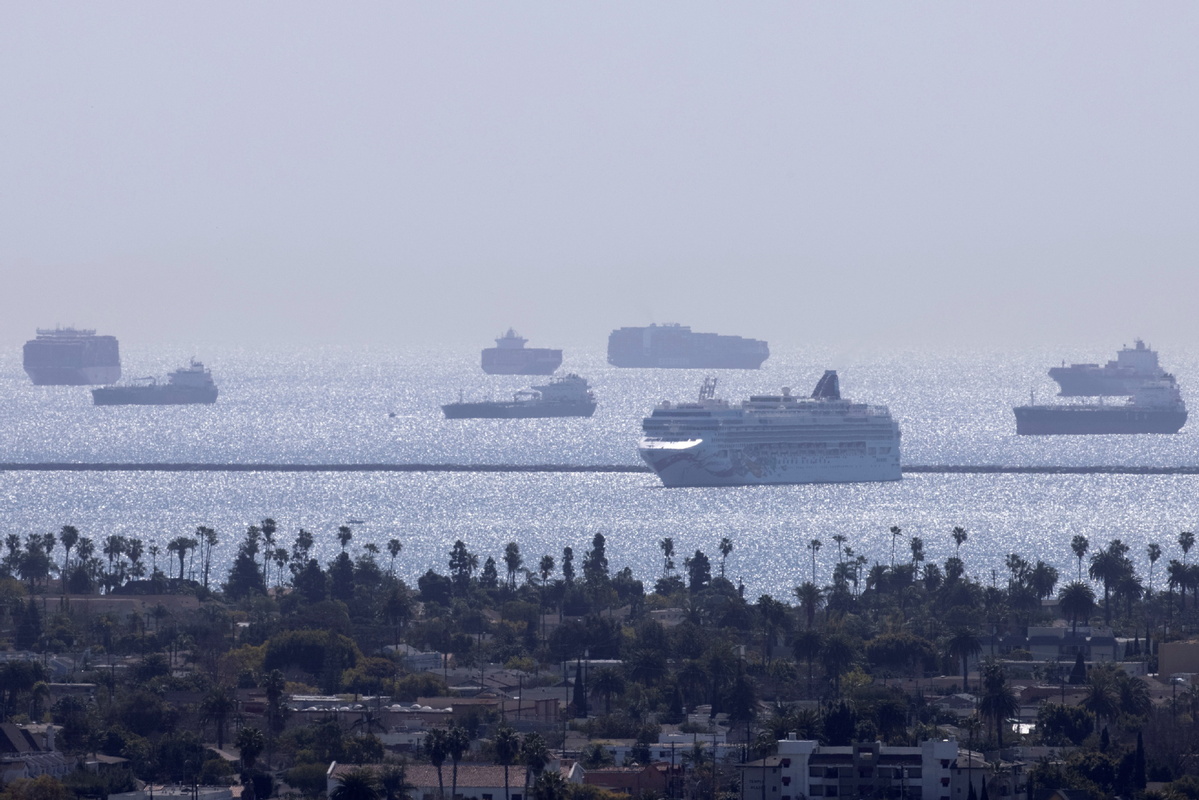 It took a vote by the US Congress and it still needs President Joe Biden's signature and approval from a federal health agency, but Carnival Cruise Lines is planning to resume sailing to Alaska in July, in what would be among the first voyages by cruise ships out of the US since the start of the COVID-19 pandemic.
Carnival Corp announced last week that its three cruise lines — Princess Cruises, Holland America Line and Carnival Cruise Line — will begin seven-day excursions — from Seattle to Alaska — in July.
Other major cruise lines haven't said what their plans are for Alaska, though Norwegian Cruise Line recently started selling voyages for this summer again, according to The Associated Press.
The announcement by Carnival comes as the cruise industry attempts a restart in the United States after shutting down in the early days of the coronavirus pandemic in March 2020.
Last week, the House of Representatives and the Senate passed the Alaska Tourism Recovery and sent it to Biden, who is expected to sign it.
The bill that would let cruise ships sail directly from Washington state to Alaska, temporarily waiving a part of maritime law prohibiting foreign-flagged vessels from transporting passengers between two US ports without stopping in another country.
With Canada forbidding any cruise operations through next February, the law threatened to eliminate Alaskan voyages on large ships this year.
In 2019, Alaska got about 60 percent of its summer tourists from cruise ships, according to the state tourism association.
"After missing the 2020 season due to COVID-19 travel restrictions, Alaskans across the state have been feeling fear, anxiety, and uncertainty over whether or not their jobs — their livelihoods — could survive another cancelled cruise ship season," Alaska Republican Senator Lisa Murkowski said in a statement. "For many, the advice was just to 'get through to 2022,' but for the delegation, that was simply not acceptable."
"This legislation is literally a lifeline for so many of Alaska's small businesses that were struggling, and it means jobs for more Alaskans this summer," said Sarah Leonard, president of the Alaska Travel Industry Association, in a statement.
The Alaska plans still need approval from the Centers for Disease Control and Prevention (CDC).
"We are optimistic that we will be able to conclude our ongoing discussions with the CDC," said Roger Frizzell, chief communications officer for Carnival, in a statement.
Last month, the CDC said cruise ship operators could resume sailing out of the US by mid-July. Carnival is also working to lock in plans to sail ships from Miami and Galveston, Texas, in July.
The company said on April 20 that its Princess Cruises, Holland America Line and Carnival Cruise Line plan to return to service with Alaska itineraries out of Seattle this summer.
The company said each brand is planning to have one ship sailing round-trip this season. The cruises are available to guests who have had their final dose of an approved vaccine at least 14 days before the cruise begins and proof of vaccination.
"Crew vaccinations will be in accordance with CDC guidelines," Carnival said.
In October 2020, the CDC put in place a conditional sail order that required cruise operators to conduct test cruises and apply for a certificate at least 60 days before offering passenger cruises.
The cruise industry and its stakeholders had been critical of the CDC's approach to cruises, particularly after the agency lifted broader travel restrictions. The industry accused the CDC of treating it differently than other hospitality sectors, and the state of Florida has sued the agency.