Website opens new window for foreign buyers at exhibition
Share - WeChat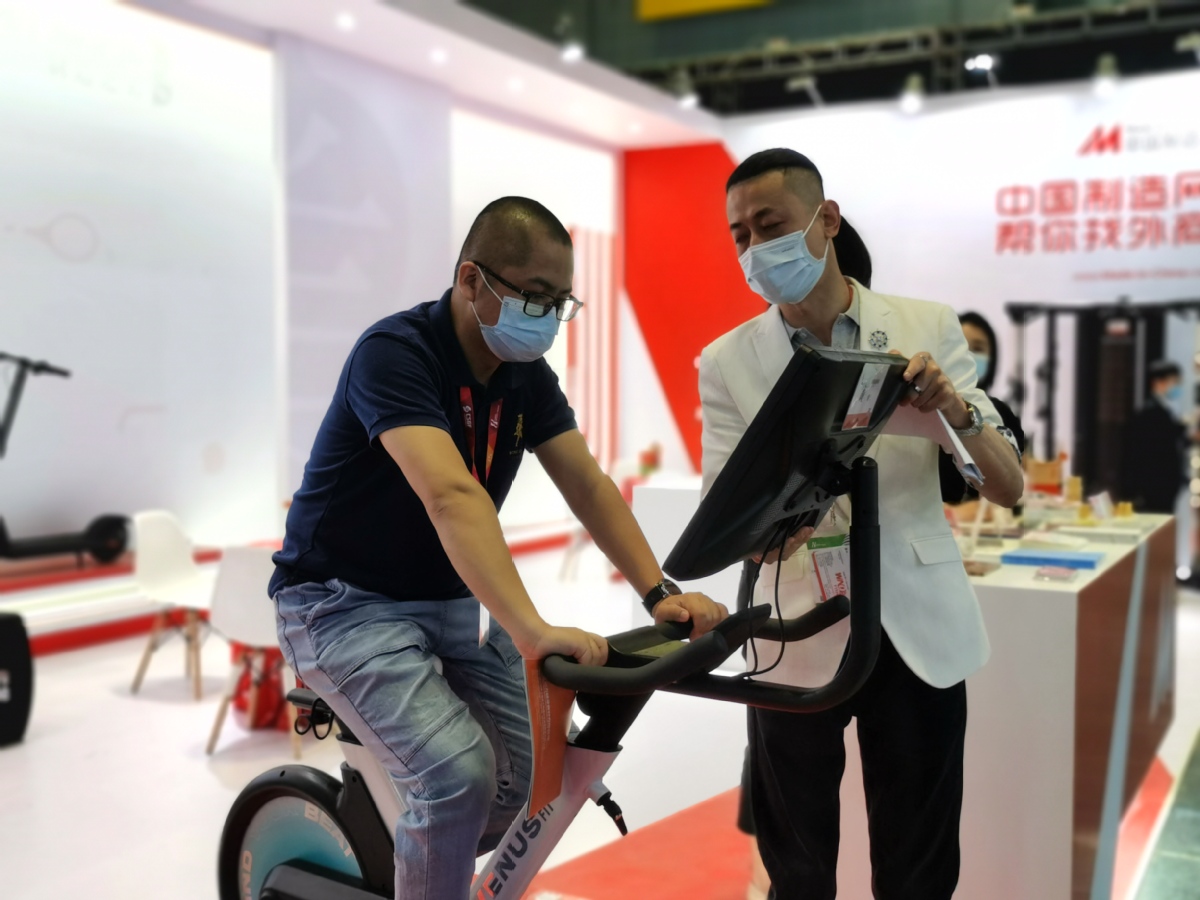 Made-in-China.com just launched the service of "Watching the Exhibition for Buyers", together with the organizer of the 39th China International Sporting Goods Show in 2021.
This innovative way of allowing buyers to be "present" through digital technology solves the problem that foreign buyers unable to attend the show due to the pandemic are facing.
At the exhibition, the staff members of Made-in-China.com brought buyers to the "Cloud Shopping Exhibition" in live-stream room, presenting the exhibits of the three thematic halls and nearly 1,300 exhibitors directly in front of the camera. Suppliers can also take advantage of this opportunity to "sell through livestreams" on the spot to promote their products.
In addition, buyers can also customize the exhibition. Buyers submit their own exhibition requirements to Made-in-China.com before the start, and the operating employees of Made-in-China.com will screen and match exhibiting suppliers based on their needs. At the agreed time, the staff members will open a one-to-one live-stream, and come to the designated booth instead of the buyer to learn about the supplier's strength and product details.
"I am very happy to be directly matched to buyers. In the one-on-one live-stream, we can better show the company's strength and product details, such as chest press, squat and hip bridge equipment, all of which have been fully demonstrated in the livestream.
The livestream service of Made-in-China.com has helped us get more buyers' attention, and also brought some inquiries, which has promoted the conversion of our orders, which is particularly good," said Wang Ze, a salesman of Shandong Realleader Fitness Co Ltd.
Wang Min contributed to this story.