Tibet focusing on people's livelihoods
Share - WeChat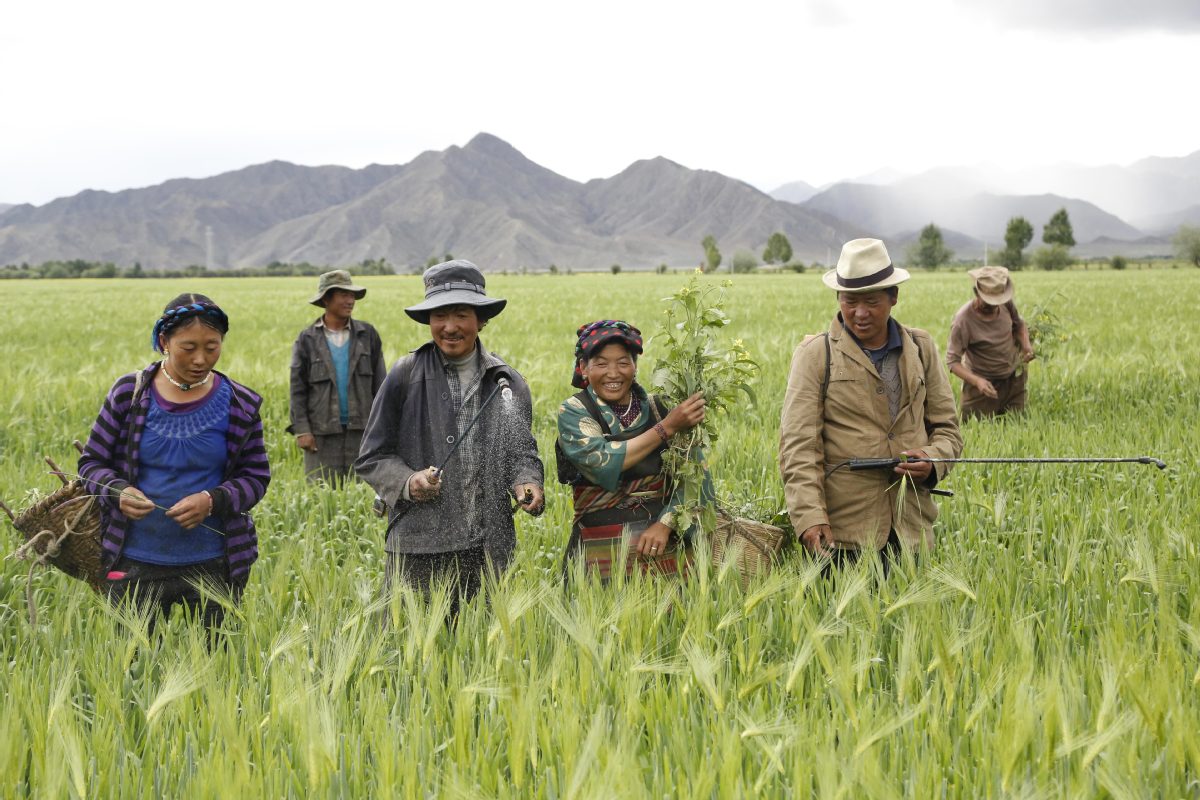 Region has made strides in boosting employment and consumption as it eyes goal of ecological civilization
Editor's note: This year, the Communist Party of China is celebrating the 100th anniversary of its founding. China Daily is publishing a series of stories looking at the tremendous changes that have occurred in provinces, autonomous regions and municipalities under the leadership of the Party. They also include stories of the people and places that have left indelible marks in the Party's path to glory.
The Tibet autonomous region has placed livelihood improvement and employment as its top priorities in pursuing a better future for the region-with the latter seen as the best way to boost the former, said Wu Yingjie, the region's Party secretary.
The region has vowed to make its per capita dispensable income of rural and urban residents either reach or approach the national average by 2025, and it also expects a life expectancy of 72.3 by that time for its residents, he told China Daily in an exclusive interview.
"The core task for Tibet has always been improving people's livelihoods and enhancing cohesion," he said.
Thanks to unremitting efforts, the livelihoods of Tibetan people have greatly improved. According to China's latest national census, the region's population grew from 1.15 million from the early 1950s to 3.65 million last year, while life expectancy doubled from 35.5 in 1951 to 71.1 last year.
"This fully demonstrates the improvement of Tibetan people's living standards and, in particular, the improvement in medical services," Wu said.
Thanks to this growth, Tibet is now the only provincial region in China that isn't facing challenges with an aging population. Only 8.52 percent of its people are above 60 years old, and young adults make up a relatively high percentage of the population.