Innovations help separate outperformers from laggards
Share - WeChat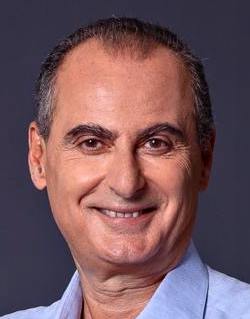 In another recent study commissioned by IBM, over half of Chinese IT professionals said their companies are using or considering using natural language processing solutions to improve customer experience.
"But automation and AI need to reach to the core of a business. It's not just for customer-facing applications, but also for core systems like back-office banking systems," Benichou said.
Kitty Fok, managing director of market research company International Data Corp's China branch, said that amid the outbreak, companies wanting to create more value need to adopt digital-first operations.
IDC predicted that by 2024, more than 70 percent of China's IT spending budget will be used to accelerate digital transformation, higher than the global average of 51 percent.
In China, IBM is helping companies from a wide range of sectors to accelerate digital transformation and to get true value out of AI.
"ENN Group is one of the largest clean energy distributors in China. We worked with them to create virtual agents by connecting their customer-facing applications with the brain of IBM Watson Assistant AI technology to connect to core systems," Benichou said.
He said IBM has helped ENN Group free employees from repetitive daily tasks and realize smart transformation in employee self-service, customer self-service, virtual employee assistants and expert assistants.
"IBM is a world leader in hybrid cloud and AI, so we have a big role to play with Chinese enterprises as they navigate through different clouds and infuse AI into their day-to-day operations," Benichou added.