Mixing vaccines 'safe and effective'
Share - WeChat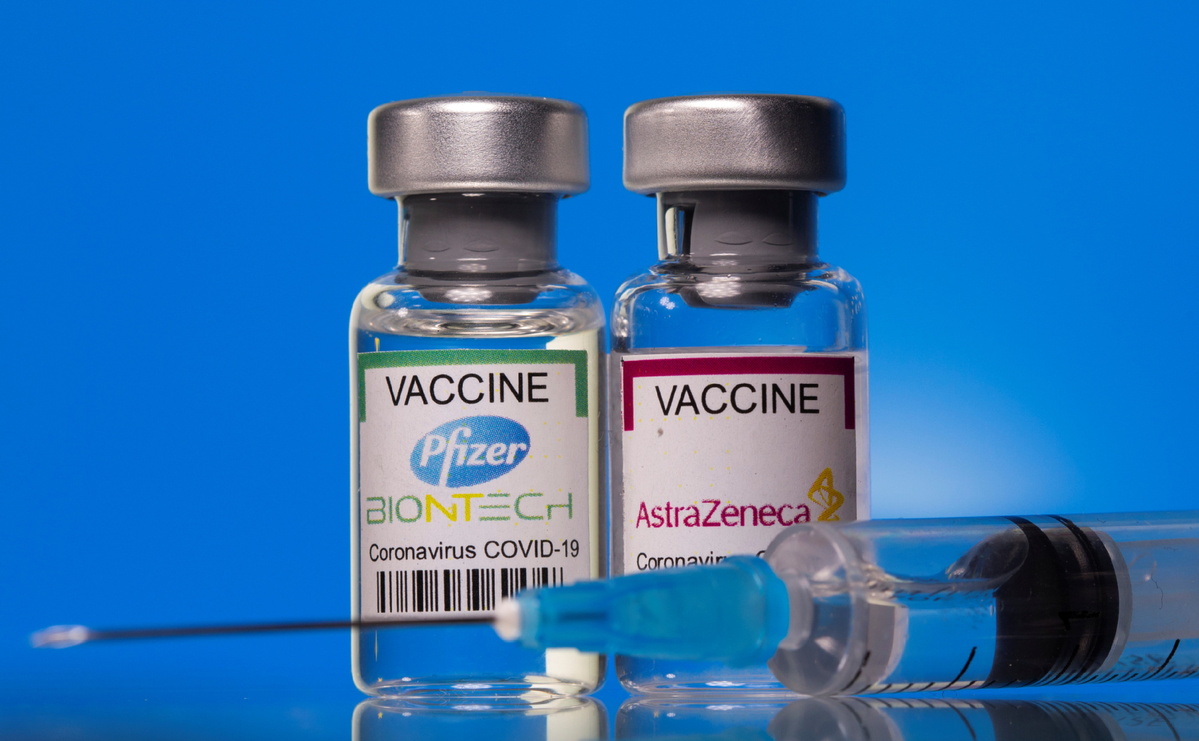 Combining first and second doses of the COVID-19 vaccines from AstraZeneca and Pfizer is both safe and effective, according to preliminary results from a Spanish study, which could have major implications for global vaccine roll-out.
Scientists at the Carlos III Health Institute in Madrid say that trial participants who received an AstraZeneca vaccine followed by a Pfizer vaccine showed a strong immune response with minimal side effects. The trial involved 441 participants tested alongside a control group of 232 people who did not receive a second dose.
"The response of the immune system is greatly enhanced after the second dose of the (Pfizer) vaccine, while the adverse effects observed are within what is expected," said authors of the study, which was released on Tuesday.
The data is good news for the vaccine effort, as the strategy of mixing treatments would allow for a more flexible and stable roll-out in areas where a specific vaccine is in short supply, or where regulations interrupt distribution. Some experts have also theorized that mixing vaccines might provide greater protection against variants.
After reviewing the new data, Spain's health department is set to authorize the use of the Pfizer vaccine as a follow-up shot among 1.5 million people under 60 years old who have already received the AstraZeneca jab, Spanish paper El Pais reported on Wednesday.
Spain had previously suspended use of AstraZeneca in under 60s due to a possible association with rare blood clots, leaving more than one million people who had already received one shot questioning whether they would get a full course. Spanish authorities are still considering whether the AstraZeneca restriction should be lifted for those who have already received one dose, according to El Pais.
British researchers are also studying whether combinations of COVID-19 vaccines provide sufficient protection. Preliminary results released last week from Oxford University's Com-Cov trial of 830 volunteers indicated that mixing doses of the Pfizer and AstraZeneca vaccine led to an increase in mild side effects, though adverse reactions were short-lived, and there were no other safety concerns.
In April, the ongoing United Kingdom trial recruited 1,050 more volunteers and expanded to test combinations of the Novavax and Moderna vaccines alongside the AstraZeneca and Pfizer treatments.
Matthew Snape, who is chief investigator of the UK study, said mixing vaccines could "massively increase the flexibility and resilience of the immunization program".
"It will mean we can roll these vaccines out more quickly, not just in the UK but internationally," Snape told the BBC.