US Olympics chief opposes 2022 Beijing Games boycott
Share - WeChat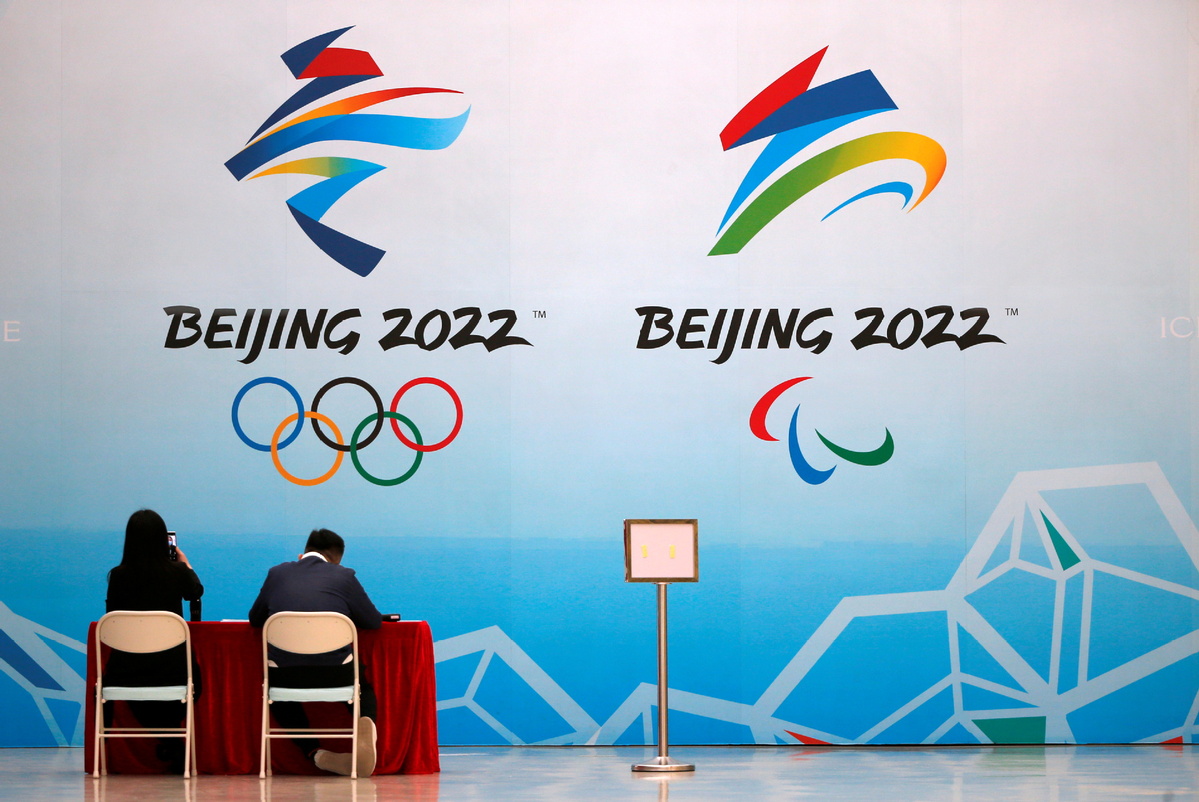 United States Olympic and Paralympic Committee (USOPC) chief Sarah Hirshland has said the US Congress should learn from historical lessons and not consider "another boycott", after House Speaker Nancy Pelosi called for a "diplomatic boycott" Tuesday against the 2022 Winter Olympics in Beijing.
Speaking at a hearing by the Tom Lantos Human Rights Commission and the Congressional-Executive Commission on China in Washington on Tuesday, Pelosi criticized China on human rights, saying that global leaders who attend would lose their "moral authority".
A senior Biden administration official, in commenting on Pelosi's remarks, said that the administration's position on the 2022 Olympics had not changed, echoing White House press secretary Jen Psaki's remarks early last month that, "We have not discussed and are not discussing any joint boycott with allies and partners."
In a written statement to the hearing, Hirshland, the chief executive officer of the USOPC, said, "Past Olympic boycotts have failed to achieve political ends — and they should give all of us pause in considering another boycott."
The choice of whether to boycott would ultimately be up to the USOPC, but political pressure could weigh heavily, The Associated Press reported Thursday.
Hirshland said that barring US athletes from the Games was "certainly not the answer" to concerns and problems in a host country, according to US media reports.
Days before the hearing was held, Hirshland wrote to Congress, requesting that the US not boycott the 2022 Beijing Olympics, scheduled in Beijing for Feb 4-20.
It was not immediately clear if the letter and Tuesday's written statement are the same, as her statement was not aired during the streaming of the virtual hearing.
In the two-page letter dated on Wednesday, Hirshland said boycotting the games only punishes athletes, adding that "an athlete boycott of the Olympic and Paralympic Games is not the solution to geopolitical issues".
She reminded the lawmakers that Olympic boycotts "do not have an encouraging history".
"In 1980, the US Government called for an athlete boycott of the 1980 Olympic Summer Games in Moscow as a way of pressuring the Soviet Union into leaving Afghanistan.
"As a result, 461 American athletes — the balance of them teenagers and college students representing almost every US state — qualified to compete in Moscow only to have the opportunity taken from them," she wrote, adding, "Many never had the chance to compete at the Olympic Games again."
Hirshland appealed to Congress to give a chance to the new generation of Winter Olympians who are working hard to represent the US next year in Beijing.
"Please give them that chance," she wrote. "They do not deserve to train for the games under a cloud of uncertainty about American participation in the games."
Charles Freeman, a State Department official who served as a chief US interpreter during Nixon's 1972 visit to China, recalled that little was accomplished when Washington and Moscow boycotted Olympics when each was a host in the 1980s. Instead, engagement is a smarter path, he said.
"The lesson is that sports can bring people together," Freeman was quoted by sports website theathletic.com as saying on April 15. "And that politicizing sports by preventing people from competing, generally, not only doesn't work, but it's counterproductive."
The majority of the US public does not side with those calling to boycott the 2022 Olympics, according to a recent poll by Morning Consult, a US company that provides data-focused observations on politics and business issues.
Sixty-four percent of US adults said they did not back calls to skip the Winter Games, with 27 percent offering no support "at all", according to the poll, which was published April 27.