No turning back now on healthcare digitization
Share - WeChat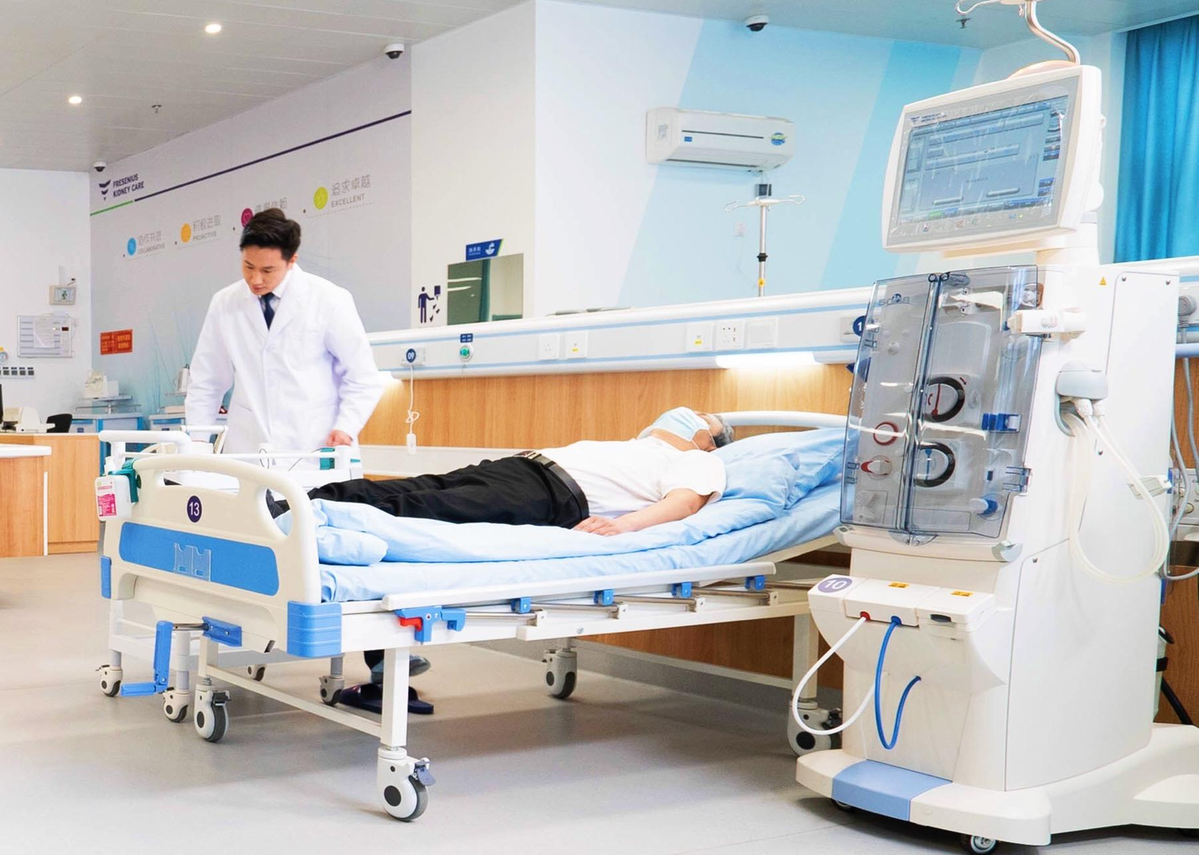 Technology saves time for those with chronic ailments, frees up hospital staff for other tasks
With development of information technology, the digitization of China's healthcare sector is embracing a brighter future that will bring more benefits to patients, industry experts said.
The digitization of the sector involves the conversion of all text, images and other patient-related graphics and data into digital form that can be stored and processed by hospital computers or mobile phones.
For Gao Xiujuan, a 59-year-old diabetes patient in Beijing, the digital conversion occurring in China over the past few years has been a blessing.
Five years ago, when she visited hospitals for regular follow-up visits, she had to carry various paper documents, including registration forms, medical records and a long checklist. If she needed to pay for drugs or services, she had to go to a manual service window and wait in long lines.
But now, all of these administrative procedures can be completed at Gao's fingertips. Her medical information is stored in a hospital information system, or HIS. With the highly digitalized system, she can book doctor appointments on her mobile phone, sign in via a screen when she arrives at the hospital and receive an alert on her handset when the doctor is ready.
In addition, physician diagnoses and prescriptions are all stored in the HIS. When she completes drug payments and heads to the hospital pharmacy, her medications have arrived ahead of time.
"As a diabetes patient who normally needs to visit the hospital and get a drug refill once a month, the digital hospital system is saving me so much time and energy. I needn't take a bunch of paper documents as all my medical history can be reviewed in the HIS. The e-payment saves me time in lines. The whole doctor-seeing process is quite smooth, and my patient experience is a lot better than in the past," Gao said.
She said the development of China's information technology is empowering the healthcare sector to become increasingly user-friendly.
For example, the HIS developed by PingAn-Lenovo Smart Health Information Technology Ltd-an HIS overall solutions provider co-invested by Ping An Insurance (Group) Co Ltd and Lenovo-is especially user-friendly for the elderly.
Apart from the routine digital services mentioned by Gao, the Beijing-based company's HIS mobile app offers services such as parking payments, refunds, ambulance reservations and in-hospital service. Moreover, if patients have difficulty finding their way to doctors' offices, physical examination departments or hospital pharmacies, a mobile app offers navigation services.
"HIS optimizes patient treatment processes, saving precious time for patients while improving their hospital experience," said Lin Lin, CEO of PingAn-Lenovo.
"The deep integration of China's healthcare industry and advanced technologies-including big data, cloud computing, internet of things and artificial intelligence-effectively improved the country's overall level of healthcare digitization and played an important role in relieving offline hospital pressure and satisfying public medical demand, especially during the pandemic," said Zhang Lichao, a senior researcher at Guosen Securities.