Baotou rising as 'hub for modern energy'
Share - WeChat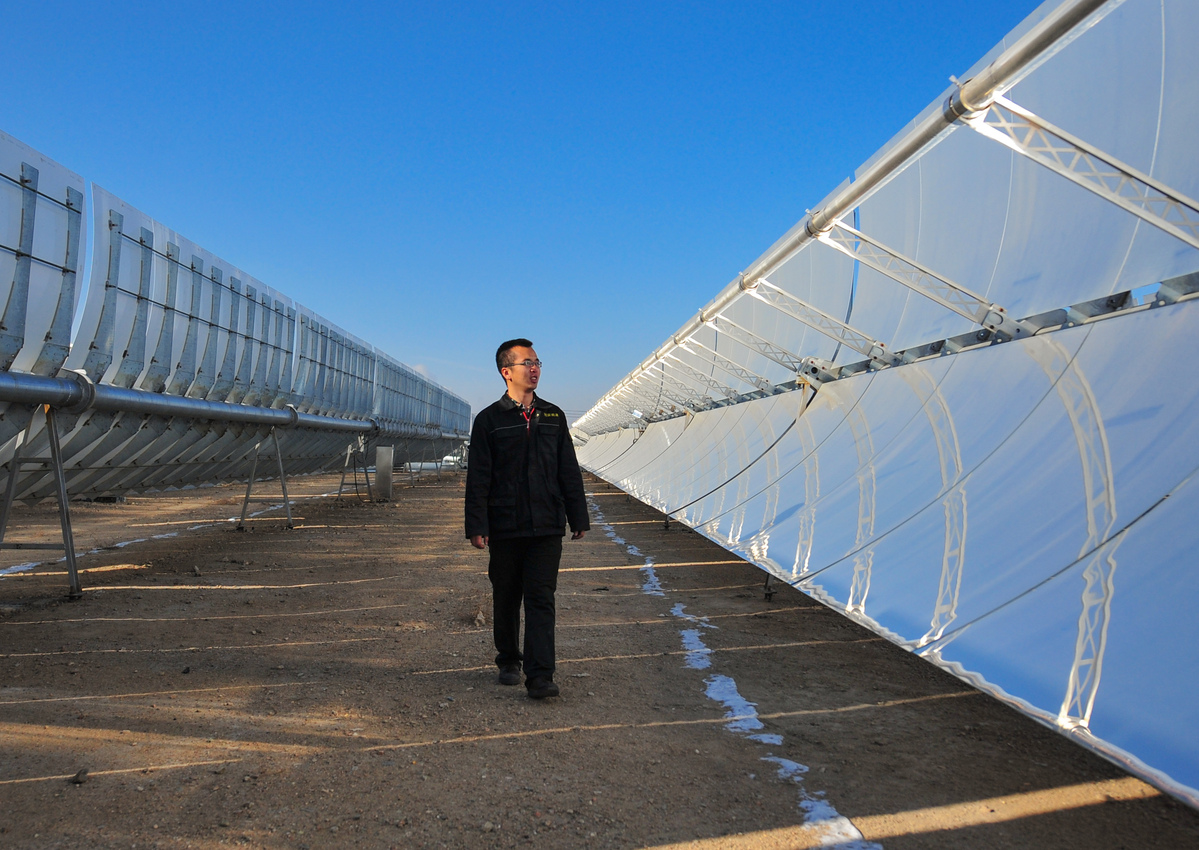 Major city in Inner Mongolia rich in rare earths now boosting green growth
Baotou, a prominent city to the west of regional capital Hohhot, the Inner Mongolia autonomous region, is stepping up efforts to further its new energy development, in pursuit of green and low-carbon growth.
About an hour's flight from Beijing, the city is a major industrial hub also famous for rich mineral resources and is known as a "rare earth capital".
Baotou's proven reserves of rare earths account for 83.4 percent of China's total, and 37.8 percent of the world, data from the city government showed.
The city hosts some of the most productive wind farms in China, with annual available hours of wind power reaching more than 4,000 hours. The available hours of solar power in the area also exceeded 3,000 hours last year.
"During the 14th Five-Year Plan period (2021-25), we aim to turn the city into a major national hub for modern energy," said Meng Fanli, Party secretary of Baotou.
"The city is inclusive and open to various application scenarios and has its unique advantages in the new energy industry."
Leveraging advantages in production conditions for wind and solar energies, the city will rapidly increase the production capacity of green power from new energies, as well as the corresponding storage and transportation systems, while vigorously developing equipment manufacturing for wind, solar, hydrogen, nuclear and other clean energies, he said.
The city will revolutionize energy consumption to comprehensively promote environmentally friendly production methods and lifestyles, while at the same time promoting further development of energy production and consumption of the transformation-related services industry, to advance toward green, low-carbon, and even zero-carbon development, he said.
He also said the city will strive to develop the new materials industry and related services, while guiding the traditional mineral extraction industry toward high-end, green, and intelligent upgrades.
Since the beginning of this year, the city has been working to connect with top enterprises around the world to drive its new development strategy, while continuously improving its business environment.
During an investment promotion conference, which was held in Shanghai by Baotou recently, 48 projects worth 159.7 billion yuan ($24.75 billion) were signed.
The projects are mostly related to fields like modern energy, modern equipment manufacturing and modern service industries.
At the Modern Energy Industry Development Conference held in Baotou last month, deals for 30 projects with a combined investment of 68.3 billion yuan were inked, mostly in fields like modern energy, circular economy, and new materials.
Yu Feng, general manager of the China branch of the US-based industrial gas company Air Products, said the company is deeply impressed by Baotou's rich resources and agreeable business environment, as well as the city's firm pursuit of high-quality development.
Beiben Trucks Group Co Ltd, a leading Chinese heavy-duty truck producer based in Baotou, also spoke highly of the city's strides toward low-carbon and high-quality development.
The company started research and development of new energy-based heavy-duty trucks in 2018, and has launched a new hydrogen fuel cells-powered vehicle recently.
The truck, jointly developed by the company and Shanghai Jiao Tong University, marks leading hydrogen technology innovations and applications in China, and has already been used as a street sweeper.
If more new energy vehicles are applied for multiple purposes in the city, the carbon footprint can be significantly reduced, the company said.