Stronger global push for multilateralism needed
Share - WeChat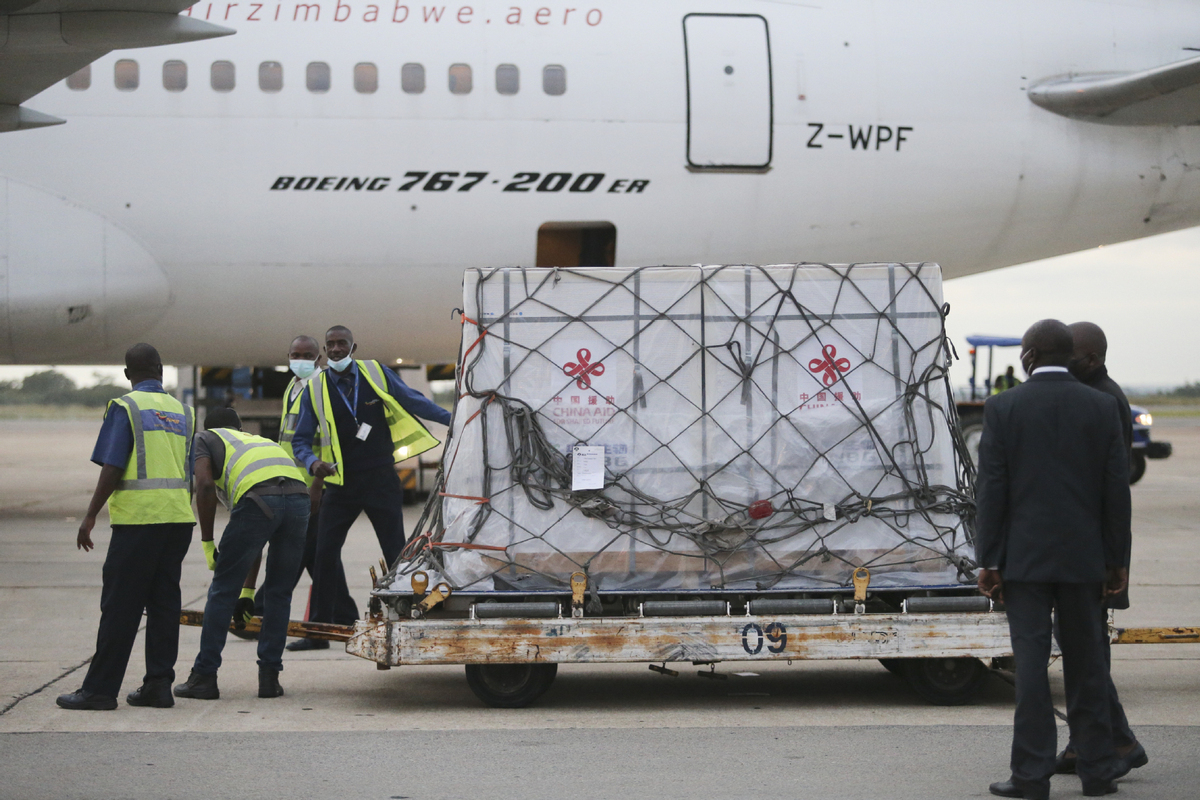 President Xi Jinping used the Boao Forum for Asia Annual Conference in April to call on the international community to take tangible steps toward functional, inclusive and beneficial multilateralism.
At a time when the world is facing common enemies such as the COVID-19 pandemic, climate change, poverty and inequality, a stronger push for multilateralism is needed.
China has been central in promoting an international response to the pandemic that has ranged from sharing knowledge on epidemic control to sending essential commodities such as testing kits, protective clothing, respirators and masks to other countries.
African countries have been the main beneficiaries of these medical supplies, a fact that gave the continent a critical head start in managing the impacts of the pandemic.
Additional measures by China included joint vaccine production with Belt and Road Initiative partner countries.
In Africa, where over 44 countries have signed on to the BRI, joint vaccine production will significantly improve access to inoculations on the continent, whose current caseload is nearly at 4.69 million, with over 126,350 deaths. Nevertheless, access to vaccines remains extremely low across Africa. Many African countries are now stranded, following global supply chain disruptions that are partly due to vaccine hoarding by countries elsewhere.
So far, China has donated vaccines to a number of African countries, such as Algeria, Morocco, Tunisia, Egypt, Senegal, Guinea, Sierra Leone, Equatorial Guinea, Gabon, Republic of Congo, Namibia, Zimbabwe and Mozambique. The cold-chain air bridge between Shenzhen and Ethiopia, as well as alternate manufacturing hubs in Egypt and Morocco, are therefore timely additions to the continent's quest for vaccine adequacy. The 5 million doses of China's Sinovac vaccine to be manufactured by Egypt in the next two months will significantly ease the shortage of the essential commodities on the continent.
As a new and pragmatic galvanizing force in international affairs, the BRI provides a sustainable framework for intercountry cooperation with peace and development at its core. Through its key pillars, the initiative is a strong force of economic transformation, with the World Bank projecting that nearly 40 million people could be lifted from extreme and moderate penury through implementation of various BRI projects.
Further commitment by China to share the proceeds of its development with countries along the BRI routes presents an opportunity for inclusive global development. This is even more striking given that China is predicted to contribute up to 20.4 percent of world economic growth between 2021 and 2026.
To aid green recovery and development post-COVID-19, China is rooting for closer international cooperation to combat climate change. Since the start of reform and opening-up, Beijing has implemented a number of initiatives on ecological conservation, codifying key learning points for other countries. The BRI offers participating countries an opportunity for cross-learning, policy coordination and achievement of targets. The new commitments by China, including the goal of achieving carbon neutrality by 2060 and a willingness to strengthen global frameworks such as the Paris Agreement on climate change, are just a few of the things pointing toward the affinity of Beijing to prioritize ecological wellness and collective human prosperity.
While remaining low emitters of greenhouse gases, developing countries have faced the biggest brunt of climate change. Floods, persistent droughts and dwindling agricultural yields are some of the manifestations of the climate crises in Africa. Strategic cooperative arrangements that can allow a flow of technology and resources to emerging economies will be crucial in shielding vulnerable economies from the dangers of the climate crisis.
Only by promoting a conscious culture and principles of extensive consultation, joint contribution and shared benefits, can countries realize the fruits of true multilateralism. Working together, countries can sustainably surmount cross-border challenges afflicting humanity.
The writer is a researcher of international relations with a focus on China-Africa relations from Kenya.