Shanghai a reflection of China's future
Share - WeChat Editor's note:This year, the Communist Party of China is celebrating the 100th anniversary of its founding. China Daily is publishing a series of stories looking at the tremendous changes that have occurred in provinces, autonomous regions and municipalities under the leadership of the Party. They also include stories of the people and places that have left indelible marks in the Party's path to glory.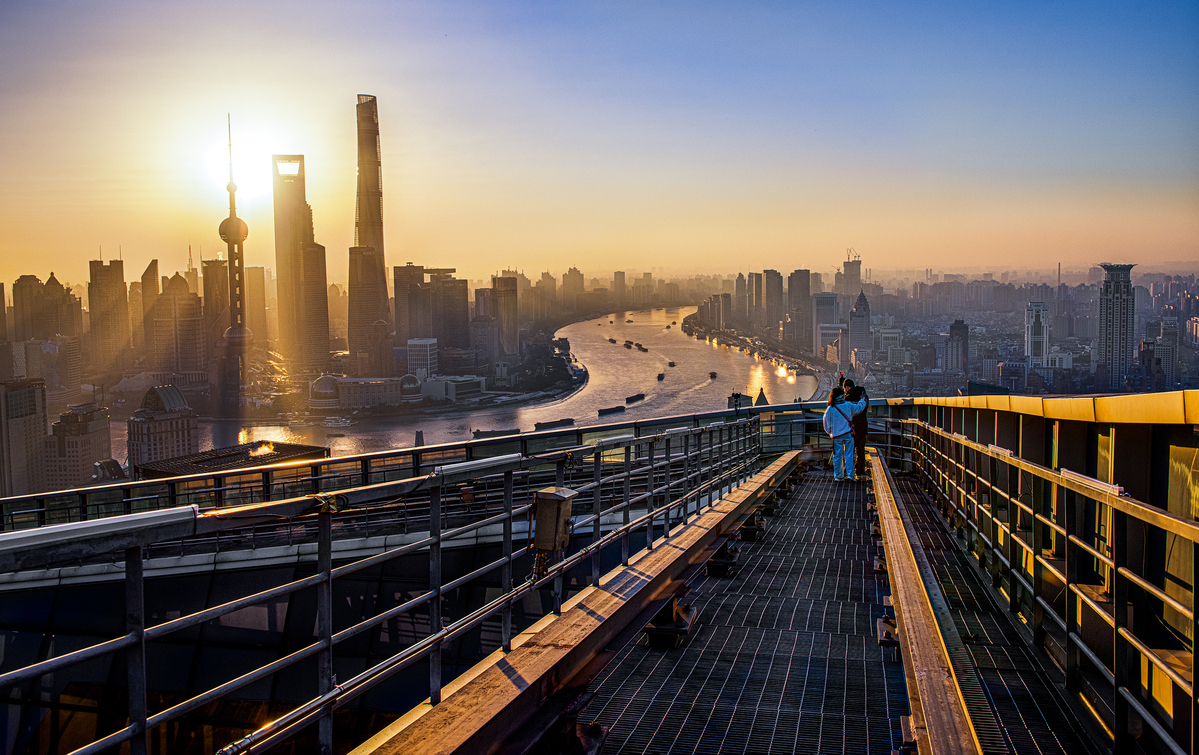 Cosmopolitan metropolis plays significant role in CPC's national development plans
Walking past posh restaurants and fancy boutique stores in Xintiandi, one of Shanghai's most fashionable lifestyle hubs, one would eventually come across a red and gray-bricked two-story house.
While this building looks no different from rustic shikumen residences that were once commonplace a century ago, it is in fact a significant part of China's history-this venue was where the Communist Party of China was born following a meeting that began here in 1921.
There are many reasons why Shanghai became the birthplace of the CPC, but one of the main reasons is the city's openness. After all, Shanghai was one of China's first trade ports, and this fueled its transformation into a global hub.
Over a century since it became a treaty port, Shanghai's openness is still its most definitive trait, and it is why this cosmopolitan megacity plays a crucial role in espousing the Party line and bolstering the national blueprint for development.
"Since the founding of the People's Republic of China, Shanghai's fast development has been attributed to its implementation of China's national strategies, including the establishment of the Pudong New Area in the 1990s and the integration of the Yangtze River Delta in recent years," noted Zhao Gangyin, director of the Research Department of Party history at the Shanghai Administration Institute.
The reason Shanghai was chosen to execute important national strategies, added Zhao, lies in the nature of the city, which President Xi Jinping once summarized using three words-openness, innovation and inclusiveness.
"Every city has its character. Located where the Yangtze River flows into the Pacific Ocean, Shanghai has been a pioneer of opening-up in China," Xi said in his speech at the opening of the inaugural China International Import Expo in 2018.
"The city's development is made possible by its character, competitive edge and steps toward greater opening … indeed, openness, innovation and inclusiveness have become the hallmark of Shanghai. These traits are also a vivid reflection of China in the new era and its commitment to development and progress."