A life in pictures
Share - WeChat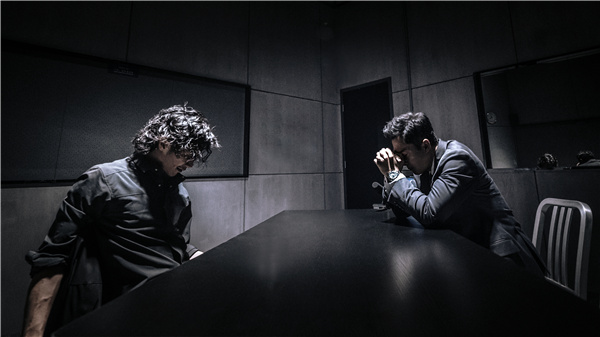 American film scholar David Bordwell once commented that Hong Kong films are "all too extravagant, too gratuitously wild". Though it has been many years since Hong Kong cinema's "golden age" in the 1980s and 1990s, films being made in Hong Kong today are still depicting local culture while at the same time, inspiring a new generation of young local artists.
Quist Tsang is among them. Full of vitality, in her role as a photographer and visual artist, she brings an avant-garde creativity to her movie poster design and stage photography.
Tsang's job on the film set is slightly different to the other members of the crew-while they are all trying to capture the whole acting process, her task is to record just one moment, yet that single frame still has to encapsulate all of the dynamism in the scene.
Born in and raised in Hong Kong, 34-year-old Tsang first picked up the camera around 2003, becoming a photographer for some local magazines a year later.
She has taken photos covering numerous subjects-from fashion to dancing and publicity pictures for commercial brands-and published two books of photography, Lady Luminance and The Unforeseen Mile.
In 2011, Tsang helped to take stage photos for Control, a collaboration film between the mainland and Hong Kong directed by Kenneth Bi and starring Daniel Wu and Yao Chen, marking her first foray into the film business.
At the end of 2015, when she was taking stage photos for the action crime drama Extraordinary Mission, she recognized the creative potential of the job and decided to make it a permanent career.
"It needs perseverance, creativity and teamwork to shoot a film, and I'm so inspired to take stage photos," she says.
Tsang says to work with experienced directors, actors and crew inspires her. She likes to observe them working.
Most Popular