Record fine weighs on Alibaba Q1 earnings
Share - WeChat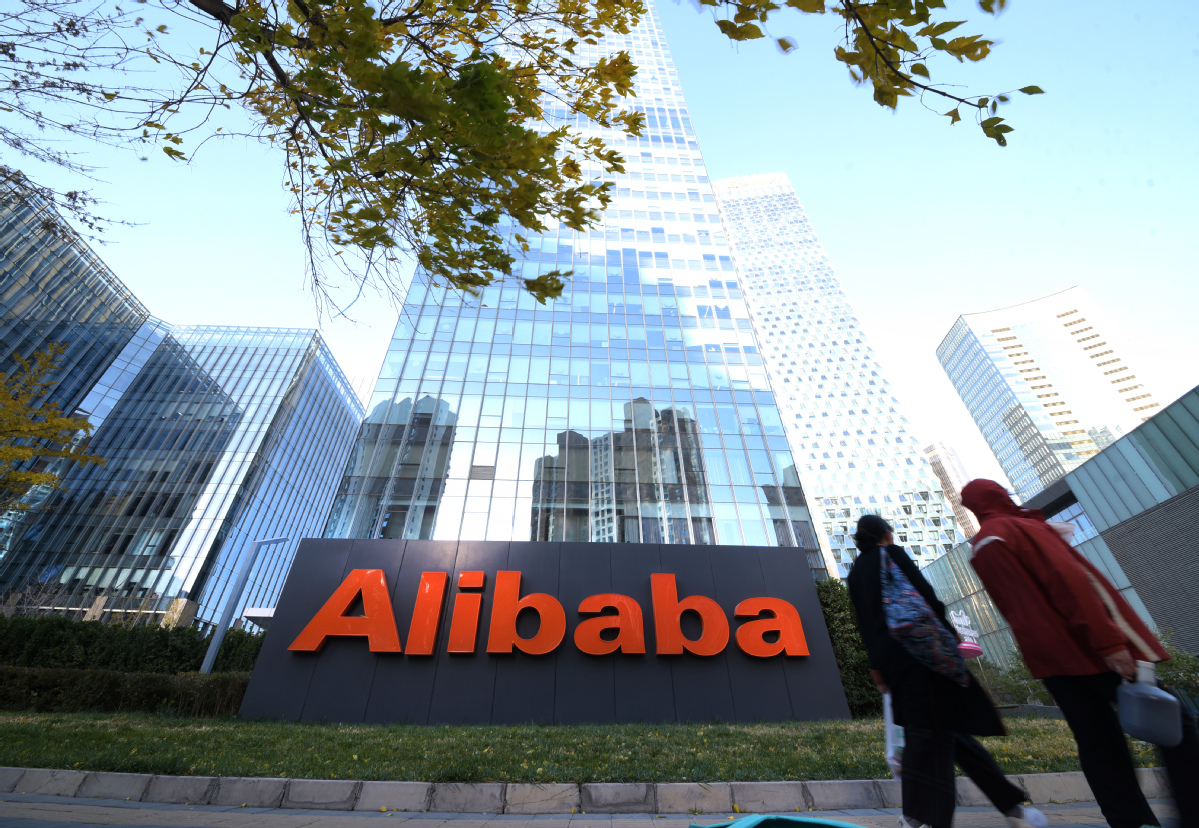 China's top e-commerce platform Alibaba Group has posted its first quarterly operating loss since going public in 2014, as a record antimonopoly fine levied by the authorities weighed on its earnings.
But both the company and analysts remain cautiously optimistic about revenue for 2022, betting on the resilience of online shopping and the digital economy as the mainstay.
The company reported a loss of 7.66 billion yuan ($1.19 billion) for the first quarter, after accounting for 18.2 billion yuan in fines to the State Administration for Market Regulation. The government agency penalized the internet giant for abusing its market dominance and crowding out competitors.
In an investors' call on Thursday, Chairman and CEO Daniel Zhang said Alibaba has gone through "all kinds of challenges", including the pandemic, fierce competition and an antimonopoly investigation.
"We believe the best way to overcome this challenge is to look forward and to invest for the long run, to create value for our customers through technology and innovation and to solve major problems in society," Zhang said.
Sales jumped 64 percent to 187.4 billion yuan between January and March, in line with analysts' estimates. Full-year revenue rose 41 percent to 717.3 billion yuan.
The e-commerce leader unveiled plans to further invest, mainly in domestic demand, globalization and high-tech.
For instance, Zhang said one goal is to raise its annual active user numbers from 890 million to 1 billion in the next fiscal year, a focal point of which lies in attracting more users in less-developed areas.
Other endeavors include doubling the number of overseas users from the current 240 million over the next few years, Zhang noted.
"While the stepped-up investment should not be a surprise, the market seems to need more time to digest management's message and caution on a potentially prolonged investment cycle and the effectiveness of investment spending," said Alicia Yap, an analyst at Citigroup Global Markets Asia, who maintained the share's "buy" rating as "we navigate through the investment payoff period".
"While short-term investment could weigh on profit growth, constant input in technology innovation will further consolidate the company's competitive edge. We remain rosy about the firm's value in digital economy," CITIC Securities said in a research note after the release of the earnings report.
Companies should operate strictly in compliance with fair competition principles, as antimonopoly investigations are likely to become the norm in China, spanning not just e-commerce but internet sectors such as local services and gaming, said Dong Yizhi, a lawyer at Joint-Win Partners, a Shanghai-based law firm.
"This will help enhance the internal compliance of Chinese companies, promote the healthy development of industries, benefits consumers and foster internationally competitive companies," he said.