APEC members urged to embrace inclusive growth
Share - WeChat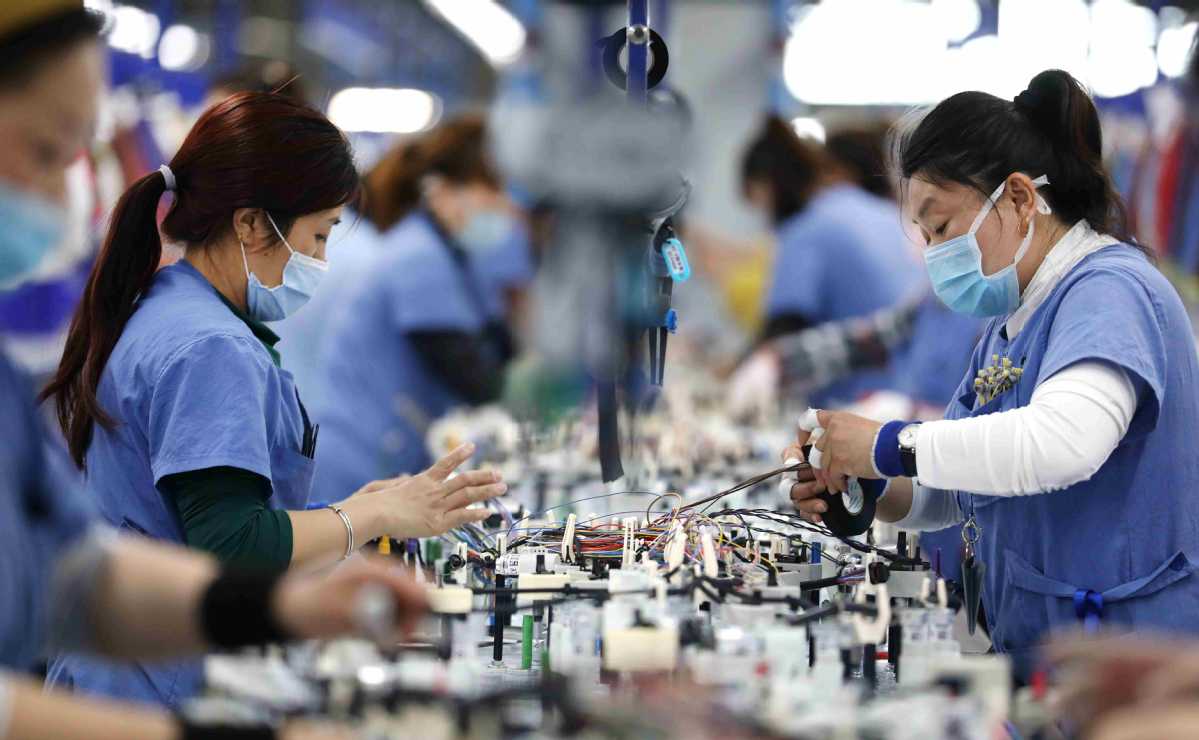 China is calling on Asia-Pacific Economic Cooperation member economies to explore new rules to advance inclusive growth in the Asia-Pacific region and the world, a senior government official said on Friday.
APEC needs to accelerate regional integration, so that growth can benefit all groups. It is crucial to further liberalize and facilitate trade and investment, with the vision of achieving a regionwide free-trade agreement, said Wang Shouwen, vice-minister of commerce.
Wang said that China supports the formulation of an action plan for the APEC Putrajaya Vision 2040 that would set out specific programs for inclusive growth.
The vision identified inclusive growth as one of the three economic drivers for the next two decades. More opportunities will emerge for micro, small and medium-sized enterprises, and women to contribute to and benefit from economic growth, further tapping into the region's growth potential, he said.
Wang made the remarks at a seminar in Tianjin on advancing economic inclusion through trade and investment in the Asia-Pacific region.
Rodrigo Yanez Benitez, vice-minister for trade of Chile's Ministry of Foreign Affairs, said the crisis triggered by the COVID-19 pandemic has made the challenges of inclusive growth more urgent than ever.
"We need to direct our efforts to promoting inclusive trade policies that can enable a swift and sustainable economic recovery, and to mitigate these effects so that the pandemic does not limit entrepreneurship, innovation and women's economic empowerment, among many others," he said.
As the global economy still faces many uncertainties such as unilateralism, the Chilean official urged APEC members to remain true to their fundamental belief that regional cooperation, open markets, integration, innovation and inclusive, secure and sustainable growth are key for regional development.
With many APEC countries taking fresh measures to deal with the impact of the pandemic, Liu Chenyang, director of the APEC Study Center of China at Nankai University in Tianjin, said it would be practical for APEC economies to advance the digital economy, and make it a new driver for inclusive growth in the coming years.
He said it is vital for developing economies to tackle the digital divide and unlock the innovative force of the digital economy and e-commerce in introducing women and micro, small and medium-sized enterprises into the global value chain.
China has already ratified the Regional Comprehensive Economic Partnership, and will favorably consider joining the Comprehensive and Progressive Agreement for Trans-Pacific Partnership, said Wang from the Ministry of Commerce.
"As the two major pathways leading to the Free Trade Area of the Asia Pacific, the RCEP and the CPTPP have both made substantial progress. China encourages APEC members to work together to make progress in the FTAAP, to benefit people in our region," he added.
Business leaders said China's signing of the RCEP and interest in the CPTPP offer great opportunities for international companies to expand their presence in China and its partner economies.
China's CPTPP entry would support the growth of "interregional trade, cross-border e-commerce and related industries", and create a more stable and open investment environment for global companies investing in the Asia-Pacific region, said Johnny Chou, chairman and CEO of Best Inc, an integrated supply chain and logistics services provider in Hangzhou, Zhejiang province.
The Chinese company has already benefited from growing business transactions in the APEC region. Supported by more than 5,000 overseas employees, it has established service branches in Japan and Australia, and logistics network in five countries, including Vietnam, Thailand and Malaysia.
"We are encouraged to see more global collaboration and improved business ties between China and other parts of the world," said Farrell Wang, managing director of Consumer Health at Johnson & Johnson China, a United States-based pharmaceutical company.