Soccer lights up life of rural students in Guizhou
Share - WeChat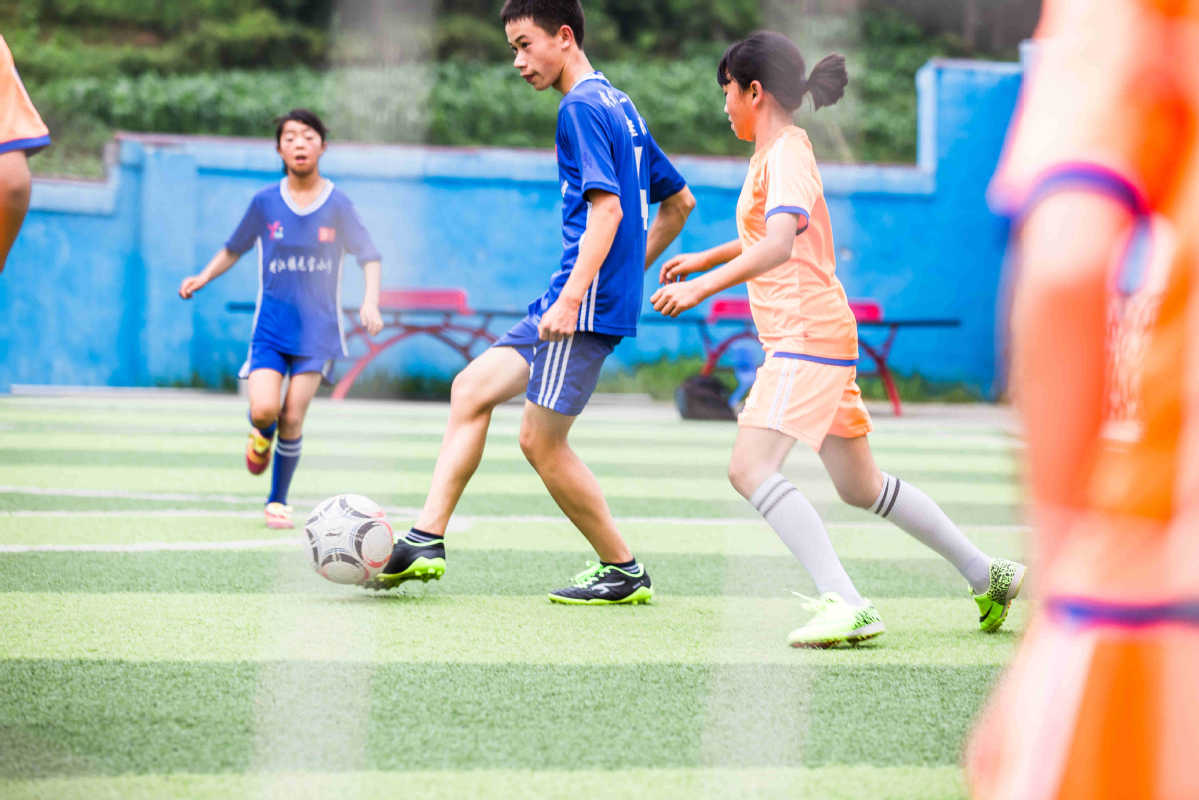 Huang Jiaqi and Wu Zhilan of Yuanbao Primary School in Guizhou province's Dafang county received their admission notices from the southwest branch campus of China Football College, a nonprofit public school.
The girls will start their three-year training course at the school this fall. Tuition is free and meals and lodging are provided. After graduation, 20 percent of the students will be sent to China Football College for further training, while 80 percent will be sent to the secondary school affiliated with Zunyi Normal College.
According to Wang Guangwen, principal of the primary school, the more talented soccer players at his school are expected to be admitted to the college after intensive training.
Behind Yuanbao Primary School, Xu Zhaowei, who has taught Chinese language since 2013, is the only soccer coach who is training students in the mountains.
So far, 11 excellent players from the school have been invited to well-known soccer programs.
Xu said he will encourage families in remote areas of the province to allow their children leave the mountains to realize their dreams.
Zhao Yandi contributed to this story.