Digital technologies used to rebuild 1,500-year-old grottoes in virtual world
Share - WeChat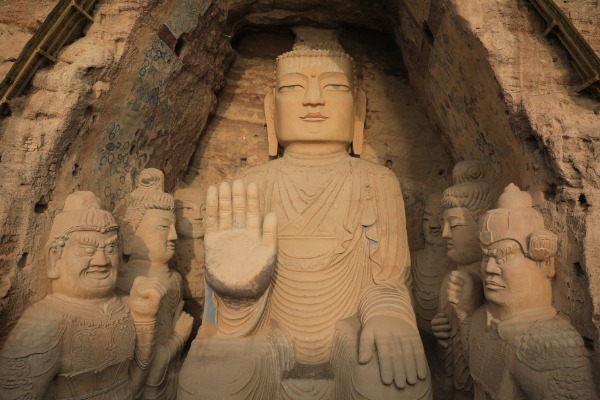 Various technologies have been adopted to digitize the 1,500-year-old Yungang Grottoes in Datong, North China's Shanxi province, to permanently preserve the UNESCO World Heritage Site.
Using three-dimensional (3D) laser scanning and multiplanar reconstruction, the Yungang Grottoes Research Institute is working to capture the shapes, colors and other fine details of the grottoes to create millimeter-level digital archives for future study and preservation.
The research institute has also established an advanced computing center capable of performing 234 trillion calculations per second to store and process the huge amounts of data generated during the 3D scanning of the Buddhist caves.
It takes a whole day to collect the 3D data of a two-meter-high statue, according to Wang Chao, a member of the digitization team, not to mention the multi-image reconstruction in further digitization.
"Generally speaking, we need to take about 1,000 photos from multiple angles to obtain its 3D statistics, which is a large quantity," Wang said.
Most Popular