CDC: Vaccinated can take off masks
Share - WeChat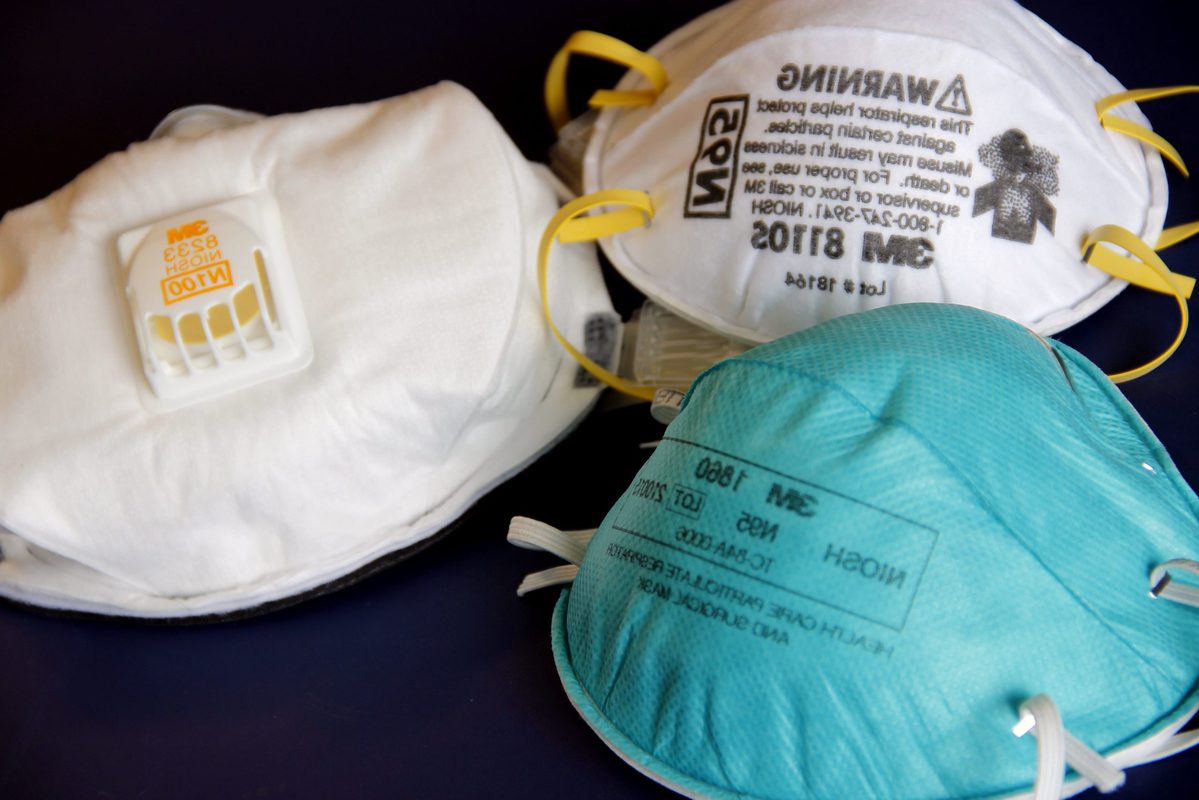 Fully vaccinated people can stop wearing masks or staying 6 feet from others in most places outdoors or indoors, the Centers for Disease Control and Prevention (CDC) said Thursday.
The new guidance still calls for wearing masks in crowded indoor settings like airplanes, buses, trains or other public transportation, and the guidance doesn't apply in places like hospitals, nursing homes and prisons, the CDC said.
"Anyone who is fully vaccinated can participate in indoor and outdoor activities, large or small, without wearing a mask or physical distancing," CDC Director Dr Rochelle Walensky said at a news briefing. "If you are fully vaccinated, you can start doing the things that you had stopped doing because of the pandemic. We have all longed for this moment, when we can get back to some sense of normalcy."
The CDC's new guidelines will operate largely on the honor system. There is no information on the centers' website about if or how it plans to enforce or regulate the new guidelines to ensure non-vaccinated people don't take advantage of the prospect of going prematurely maskless.
"Kind of good news but... Did they take into that people might lie about being fully vaccinated? If businesses can't ask for proof how the hell do you know who will be telling the truth?" tweeted Rosie Perez, the New York City actor.
Unvaccinated people should continue to wear masks, Walensky said, adding that they remain at risk of mild or severe illness, death and risk spreading the disease to others. People with compromised immune systems should speak with their doctor before giving up their masks, she said.
The more people continue to get vaccinated, the faster that infections will drop, and the harder it will be for the virus to mutate enough to escape vaccines, she stressed, urging everyone 12 and older who isn't yet vaccinated to sign up.
The new guidance comes as teenagers between the ages of 12 to 15 can be given the Pfizer-BioNTech vaccine starting Thursday, marking the world's first widespread inoculation effort for adolescents.
The ruling by the CDC was the final step in the federal process that allows for mass inoculations of another 5 percent of the US population — roughly 17 million teens — to be vaccinated.
"This is one more giant step in our fight against the pandemic," President Joe Biden said Wednesday, after an advisory panel to the CDC voted 14-0 in favor of the vaccine for adolescents, with one member abstaining.
Some states, including Delaware, Georgia Maine and North Carolina, had already directed providers in their states to begin giving the shots to adolescents after the Food and Drug Administration (FDA) granted emergency-use authorization Monday.
Federal and local health officials are planning on a "stepwise approach" to rolling out Pfizer's shot for adolescents, CDC officials said. It includes enrolling more pediatricians and family doctors as vaccine providers and to make sure Pfizer vaccine supplies are available at local pharmacies and adding new school-based vaccination programs later this year.
Meanwhile, Ohio will give five vaccinated adults $1 million each through a new lottery announced Wednesday. Another five full public college scholarships will be given to teens who get vaccinated against COVID-19.
Starting May 26, the state will award the $1 million each week to an adult who has received at least the first dose of the COVID-19 vaccine, Governor Mike DeWine said. There will be five total drawings.
"I know that some may say, 'DeWine, you're crazy! This million-dollar drawing idea of yours is a waste of money,'" the governor said Wednesday. "But truly, the real waste at this point in the pandemic — when the vaccine is readily available to anyone who wants it — is a life lost to COVID-19."
To be eligible, one must be an Ohio resident, at least 18 years old on the day of the drawing and be vaccinated before the drawing.
The drawings will be conducted by the Ohio Lottery, with money coming from existing federal COVID-19 relief funds, the governor said.
For those who are 12- to 17-year-olds, a scholarship drawing will open May 18. Drawings will be held for five straight Wednesdays to select one student to receive the scholarship, which will cover tuition, room-and-board and books.
More than 53 percent of adults in Ohio have gotten at least one dose of the COVID-19 vaccine, according to the CDC. Nationwide, 58.7 percent of those ages 18 and up have gotten at least one dose, the agency has said.