Ethiopia inaugurates Chinese-backed 'Telebirr' mobile money service
Share - WeChat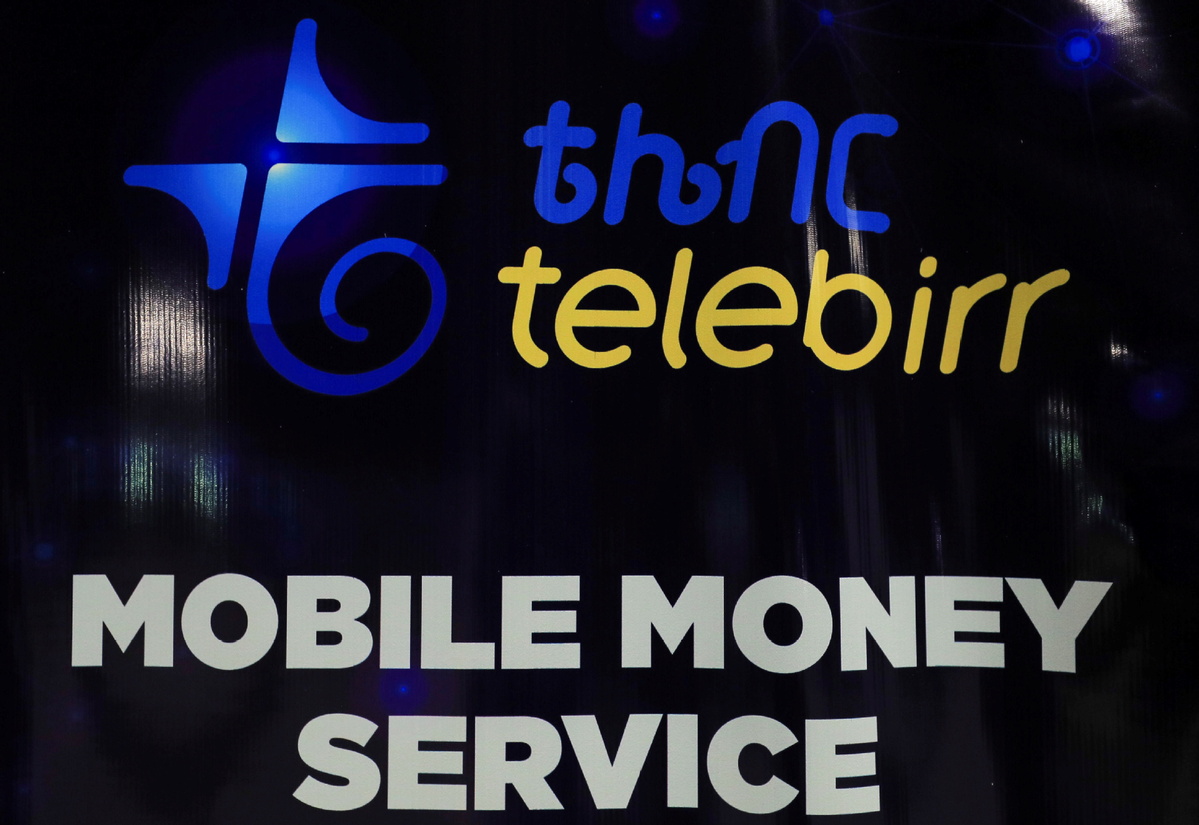 Ethiopia on Tuesday inaugurated the country's first mobile money service named 'Telebirr', a Chinese-developed solution. The service was launched by Ethio Telecom, Ethiopia's state-owned telecommunications provider.
The service allows Ethio Telecom customers to send, store and receive money using only their phone number. It also aims to extend mobile services to financially excluded sections of society. The service solution's development was undertaken by Chinese tech giant Huawei.
While speaking at the launch, Abiy Ahmed, Ethiopia's prime minister, commended all relevant stakeholders that enabled the completion of the project in a short period of time.
"I commend Ethio Telecom and all other stakeholders who enabled the realization of this project within a very short time period. By launching the service a mere week after receiving the operational license, Ethio Telecom has demonstrated early preparedness. In addition, we launched this mobile money service withstanding international pressure," Ahmed said.
According to Firehiwot Tamiru, Ethio Telecom's chief executive officer, the company is projecting up to 53 million Ethiopians will be mobile money service users and the service will be available in five languages.
She added beyond being fast and easy, the service is expected to minimize the need to print and use paper money and it is created in consideration of low income earners, those who are living in the countryside as well as those who do not have any income.
"I expect about 40 to 50 percent of Ethiopia's economic activity to be transacted on the 'Telebirr' platform within five years. I also want to commend Huawei for finishing the mobile money services solution project in five months, down from an initial projected completion period of two years," Tamiru said.
She also noted Ethio Telecom started the process to launch the service over a year ago by submitting a proposal to the National Bank of Ethiopia, which approved its application to venture into digital financial services. After getting consent, Ethio Telecom's management identified suitable stakeholders who have diligently worked to deliver the service in time.
Speaking to Chinese news agency Xinhua, Chen Mingliang, Huawei Ethiopia chief executive officer, said this will be the beginning in Ethiopia of using mobile money instead of relying mainly on cash transactions.
"It's a safer and more convenient way as well as being accessible to all sections of Ethiopian society. In China we don't bring cash every time, we often use mobile phones to pay through applications on our mobile phone," Chen said.
According to him, China's successful mobile money services system can act as guide for Ethiopia and demonstrates it is possible for the Ethiopian economy to transition to a cashless economy by moving away from cash transactions.
"We mobilized enough resources as part of a new strategy under the Project Implementation Plan. Many of our experts came from China, even amid the COVID-19 pandemic, to finish the project as soon as possible," Chen said.