Israel, Hamas intensify lethal exchanges
Share - WeChat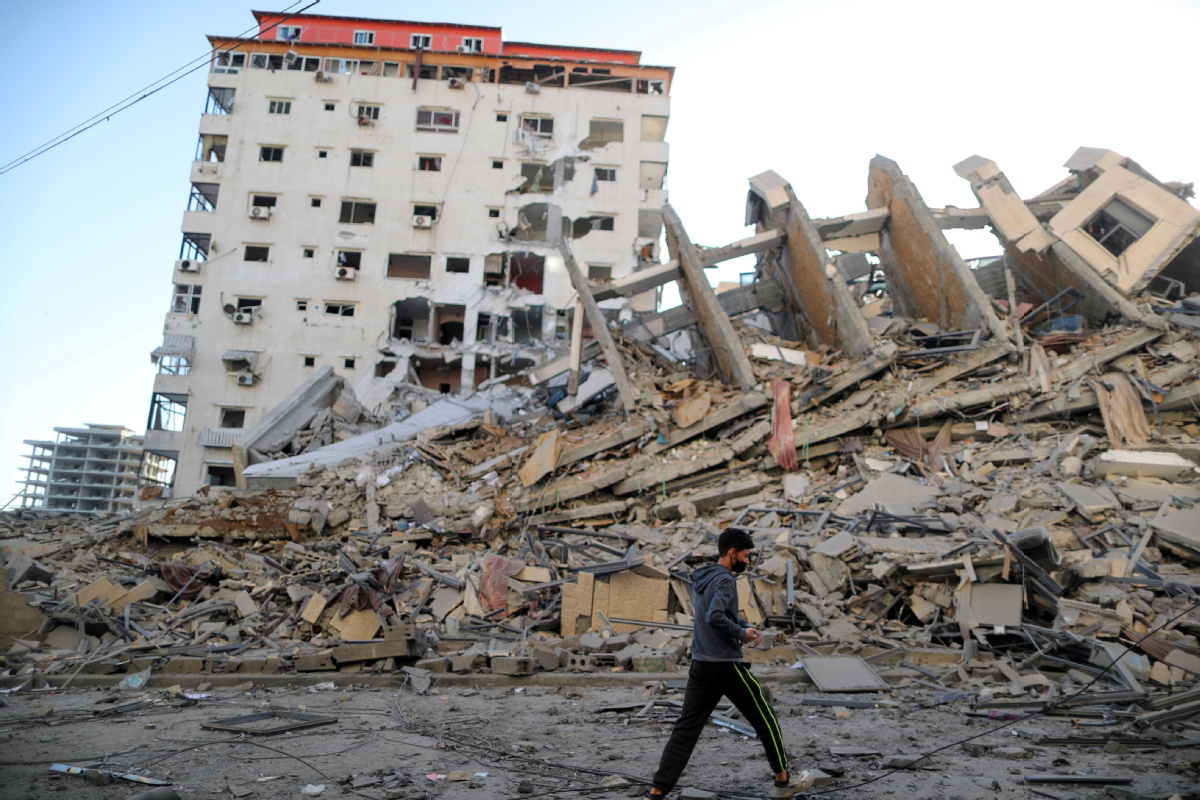 Fatalities mount as escalating conflict bears hallmarks of 2014 Gaza war
GAZA/JERUSALEM-Hostilities between Israel and Hamas escalated on Wednesday, with at least 50 killed in Gaza and the West Bank, and five in Israel in the most intensive aerial exchanges for years.
Israel carried out hundreds of airstrikes in Gaza into Wednesday morning, as the Islamist group and other Palestinian militants fired multiple rocket barrages at Tel Aviv and Beersheba.
Five Israelis, including three women and a child, were killed by rocket fire on Tuesday and early on Wednesday. The death toll in Gaza rose to 48 Palestinians, including 14 children, according to the health ministry. Two more deaths were reported in the West Bank. More than 300 people from both sides have been wounded, according to Agence France-Presse.
One multistory residential building in Gaza collapsed and another was heavily damaged after they were repeatedly hit by Israeli airstrikes.
Israel said its jets had targeted and killed several Hamas intelligence leaders early on Wednesday. Other strikes targeted what the military said were rocket launch sites, Hamas offices and the homes of Hamas leaders.
It was the heaviest offensive between Israel and Hamas since a 2014 war in Gaza, and prompted international concern that the situation could spiral out of control.
In another sign of widening unrest, demonstrations erupted in Arab communities across Israel, where protesters set dozens of vehicles on fire in confrontations with police.