Spate of train accidents reduces DPP's reform promises to a joke
Share - WeChat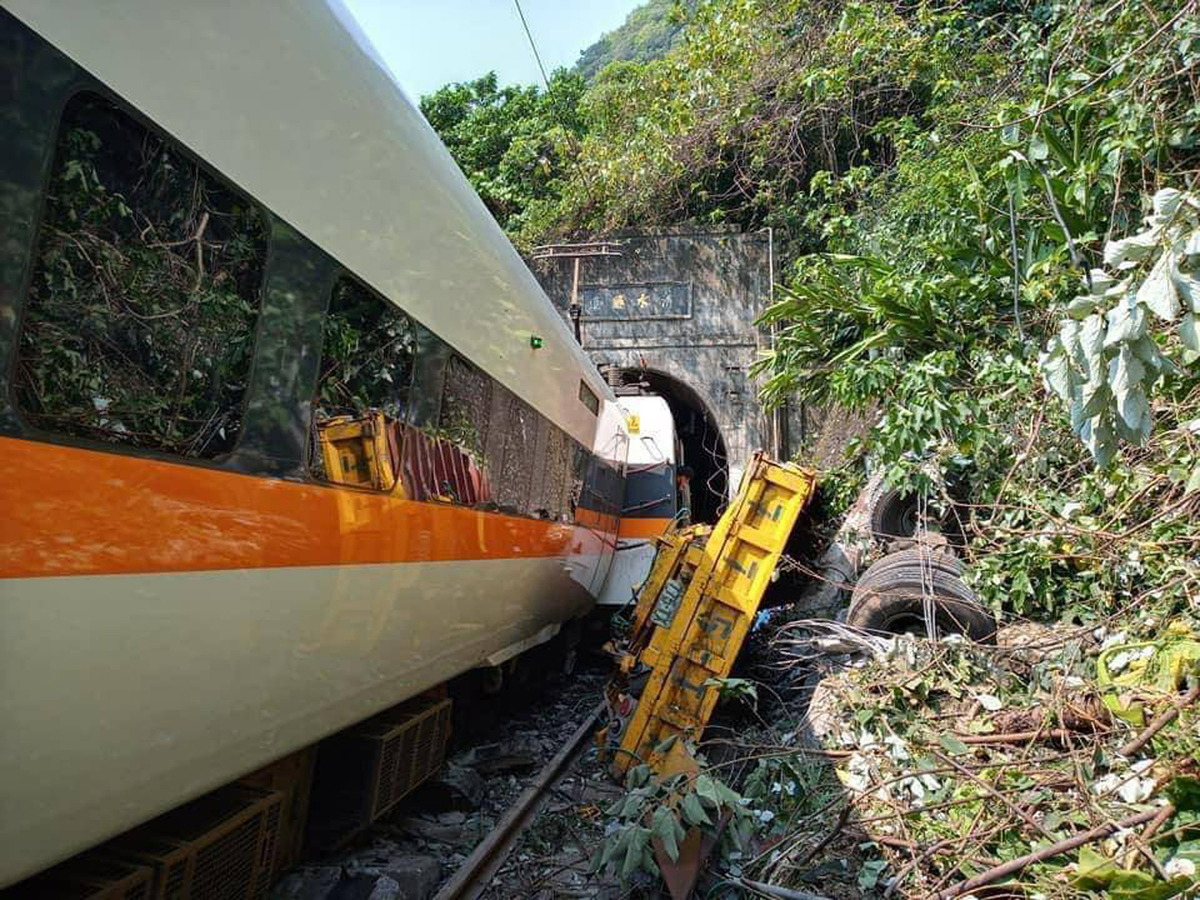 Just over a month after a train derailment claimed 49 lives, Taiwan's railway has suffered nearly 50 more accidents, triggering disgruntlement across the island.
Frequent train accidents, a result of failed "railway reforms" implemented by the ruling Democratic Progressive Party, have highlighted the island authorities' corrupt and selfish political nature that turns a blind eye to the safety and well-being of Taiwan residents.
In the nearly five years that the DPP has been in power, the island has suffered many railway accidents, from the explosion in a carriage at a train station in July 2016 that injured more than 20 people, to the deadly accident in October 2018 that killed 18 people and injured more than 200 and the derailment of a train in April that claimed the highest number of casualties in the island's railway history.
Investigation into the April accident showed that contractor Lee Yi-hsiang had illegally parked a truck near the train tracks which slid onto the tracks leading to the crash. Lee, who used to be a representative of the DPP, has been involved in many cases of subcontracting, frauds and contract bidding malpractices. With a capital of only NT$2 million ($71,366), he has repeatedly bagged Taiwan's railway projects with a total bidding amount of NT$440 million.
Not surprisingly, Taiwan's legislative body said train travel on the island is like a "life gamble". The general opinion is that the DPP only cares about its political interests which encourages corruption.
The DPP has been criticized for ignoring people's interests since assuming power, and the frequent railway accidents show its incompetence in running the administration.
In a recent survey on the island, more than 50 percent of the respondents said they did not trust the DPP government to implement genuine railway reforms. From the lack of water and electricity supply and substandard agricultural products, to the food safety concerns caused by the opening up the island's market to US pork, to the shortage of COVID-19 vaccines, and some recent political scandals, the DPP's self-proclaimed efforts to build a "clean and diligent government" are nothing but a shameful joke.
Most Viewed in 24 Hours
China Views