Nepal's political situation clouds response to pandemic
Share - WeChat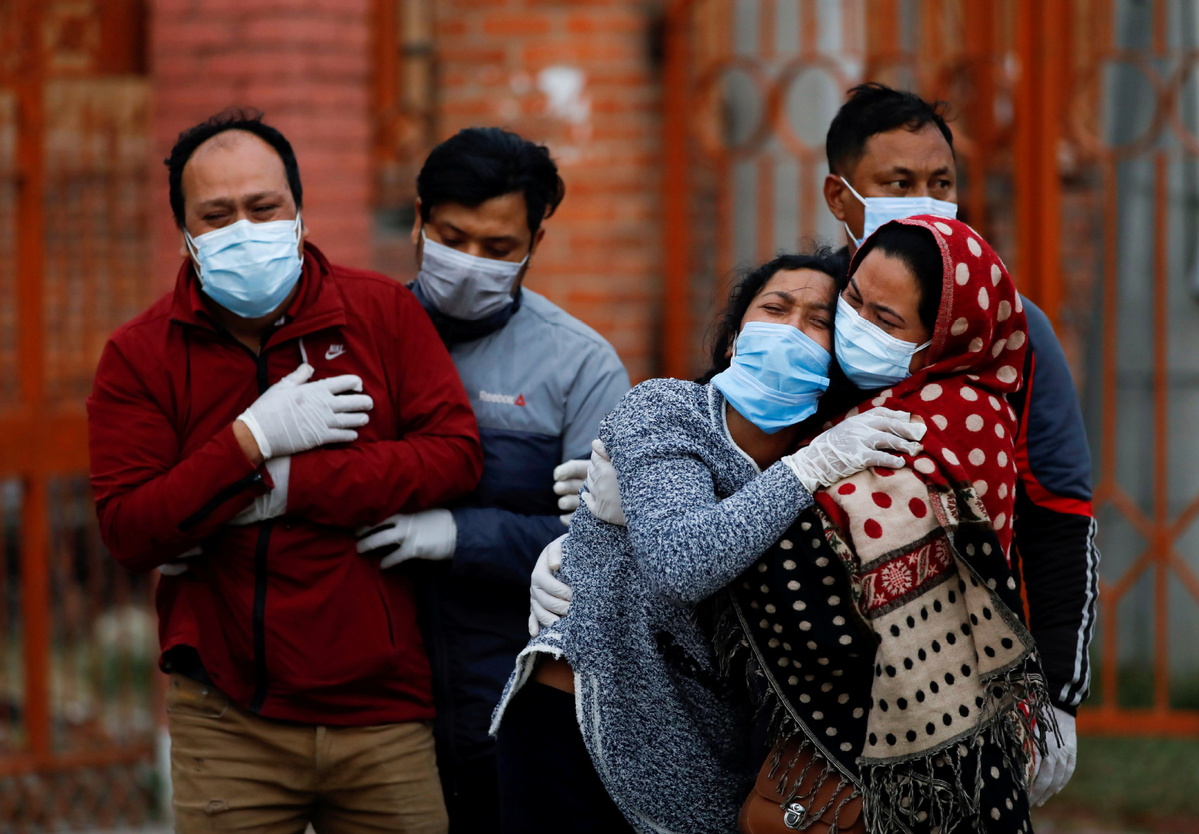 Political strains have intensified in Nepal after a vote of no-confidence in the parliament on Monday left a question mark over the future of the government as it battles a record surge in coronavirus infections.
Lawmakers dealt Nepal's Prime Minister KP Sharma Oli a severe blow when the vote of no-confidence against him was passed in the chamber. Oli, who took the top job three years ago, has not resigned. But President Bidya Devi Bhandari has invited legislators to try to form a new government.
"This will begin another phase of political instability in Nepal and this is going to have a very serious impact on the way we deal with the pandemic," said Nishchal N Pandey, director of the Centre for South Asian Studies, a think tank in Kathmandu.
Pandey said the increased political instability comes as Nepal records more than 8,000 new COVID-19 infections every day. Hospitals are battling to treat patients with shortages of oxygen cylinders and hospital beds. Vaccines also are in short supply. "If we have political instability, there will be no policy coherence and there will be no fast implementation by the bureaucracy," Pandey told China Daily.
Nepal reported a record 9,127 new COVID-19 cases on Monday, taking the total caseload to 403,794.It was the sixth day in a row that the country has seen over 8,000 new cases in a day, according to Xinhua News Agency. In mid-April, the country was logging fewer than 500 new infections a day.
Also on Monday, the day lawmakers voted against Oli, the number of deaths related to COVID-19 hit a record, at 139, bringing the total to 3,859. Until then, confirmed deaths numbered below 100 a day.
"If we are not able to control the spread of the infections in the community, then we are going to collapse," said Ranjit Sah, an infectious diseases expert with the Tribhuvan University Teaching Hospital in Kathmandu.
"According to international data, about 5 to 15 percent of (COVID-19) patients show severe symptoms," said Sah. " (Their situation) can become better with a ventilator but we don't have new ventilators."
Sah said he suspects a highly transmissible variant first detected in India is circulating in Nepal.
Safety protocols
Epidemiologist Tanmay Mahapatra stressed the importance of people's adherence to safety protocols. Without this, it will spell disaster for families and communities.
"It is as dangerous as that," Mahapatra said. "We are, after all, living in an interconnected world."
Sah, addressing Nepal's shortage of ventilators, said assistance provided by China is very helpful.
On Tuesday, 400 oxygen cylinders donated by China arrived on a Nepal Airlines flight, according to the Himalayan Times. More cylinders are on the way from China under an agreement between the two sides, officials from Nepal's finance and health ministries said.
Chinese Foreign Ministry spokesman Wang Wenbin said on Friday that subnational governments and other sectors in China are also donating much-needed medical material for Nepal.
Commenting on Nepal's political situation, Pandey said there was a possibility that a coalition government could be formed. If such efforts failed, the leader of the largest party in the parliament, Oli, will be allowed to form a new government.
However, such a scenario would be unlikely to ease the political uncertainties, said Pandey, who raised the prospect of the parliament being dissolved and elections called.
"The problem here is whether elections can be held within 6 months, given the pandemic. Do we have the resources to spend on elections when we should be spending on health services?" said Pandey.
Sah said vaccination is another major issue and he hopes the international community can help Nepal with more vaccines.
As of Sunday, 7.18 percent of Nepalese have received at least one dose of a COVID-19 vaccine, according to Our World in Data, an online research provider affiliated with the Oxford Martin Programme on Global Development.
Arunava Das in Kolkata, India, contributed to the story.