Queen's speech outlines Britain's recovery plans
Share - WeChat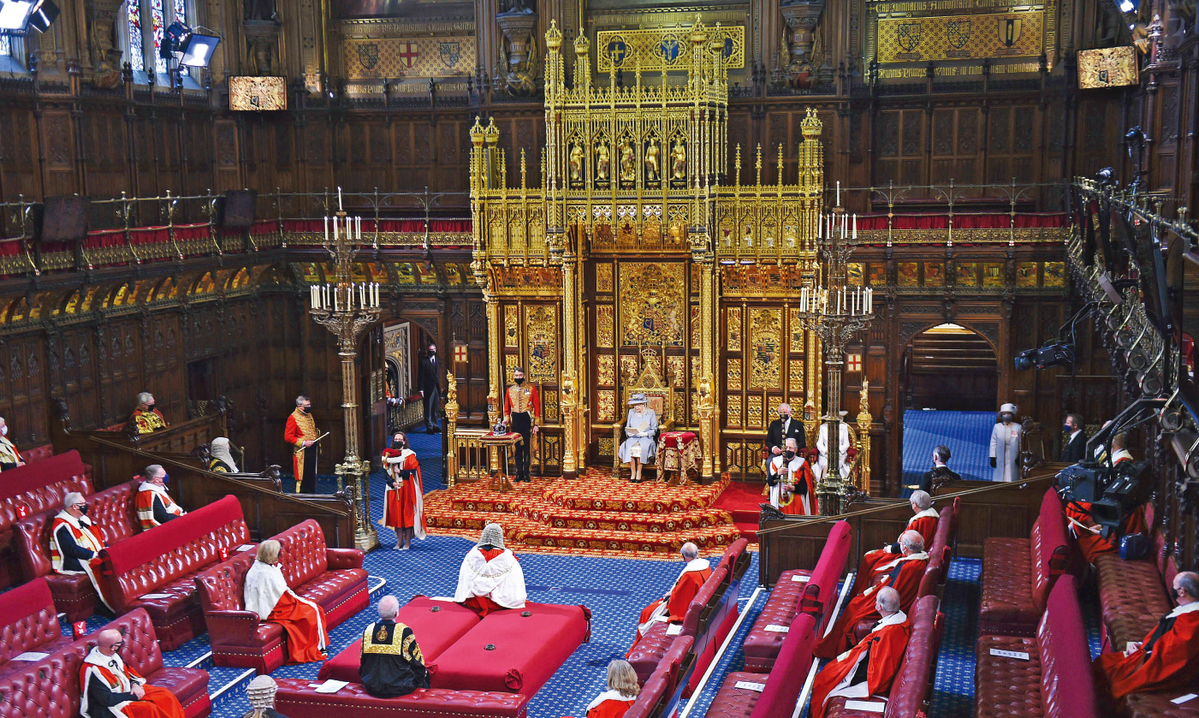 The Queen's Speech on Tuesday, part of the opening of Parliament in the United Kingdom, outlined a number of new laws, with some focusing on tackling inequality and the government's agenda to "level up" the country and improve everyday life across the nation.
Queen Elizabeth II said her government's priority is to "deliver a recovery from the pandemic", which will "level up opportunities across all parts of the United Kingdom, supporting jobs, businesses and economic growth".
Proposals on social care reform "will be brought forward", she said.
Prime Minister Boris Johnson hopes the new legislation, including bills on reform of education and training, will bring a skills "revolution", with loans for adults wanting to retrain.
Also among the new laws, numbering more than 25, are reforms to state aid, a bill to repeal the fixed-term parliaments act, new rules on asylum, a shake-up of the planning system, and measures to tackle voting fraud.
Ministers regard reform of the education system as key to reshaping the nation's workforce, in order to adapt to new technologies in areas such as climate change, Reuters news agency reported.
In a statement ahead of the speech, Johnson said: "These new laws are the rocket fuel that we need to level up this country and ensure equal opportunities for all. We know that having the right skills and training is the route to better, well-paid jobs.
"I'm revolutionizing the system so we can move past the outdated notion that there is only one route up the career ladder, and ensure that everyone has the opportunity to retrain or upskill at any point in their lives."
The speech, written by the government and delivered by the queen, was the monarch's first major public ceremonial duty since the death of her husband, the Duke of Edinburgh.
'Create a brighter future'
Prior to the speech, leader of the opposition Labour Party, Keir Starmer, said in a statement that the new legislative agenda "must set out transformative and credible change, with a clear plan to get Britain working". He said: "We must seize this moment to create a brighter future for the whole country."
Health Secretary Matt Hancock told the BBC on Tuesday the government was committed to reforming adult social care, as part of the leveling up agenda.
"We will be bringing forward a long-term plan for reform of social care. As we come out of COVID, so we can return to delivering on those manifesto commitments that we made," Hancock said. "We have seen the importance of social care through this crisis. That has strengthened the need for reform, the need for integration with the NHS."