US farmers keen to boost prospects in key market
Share - WeChat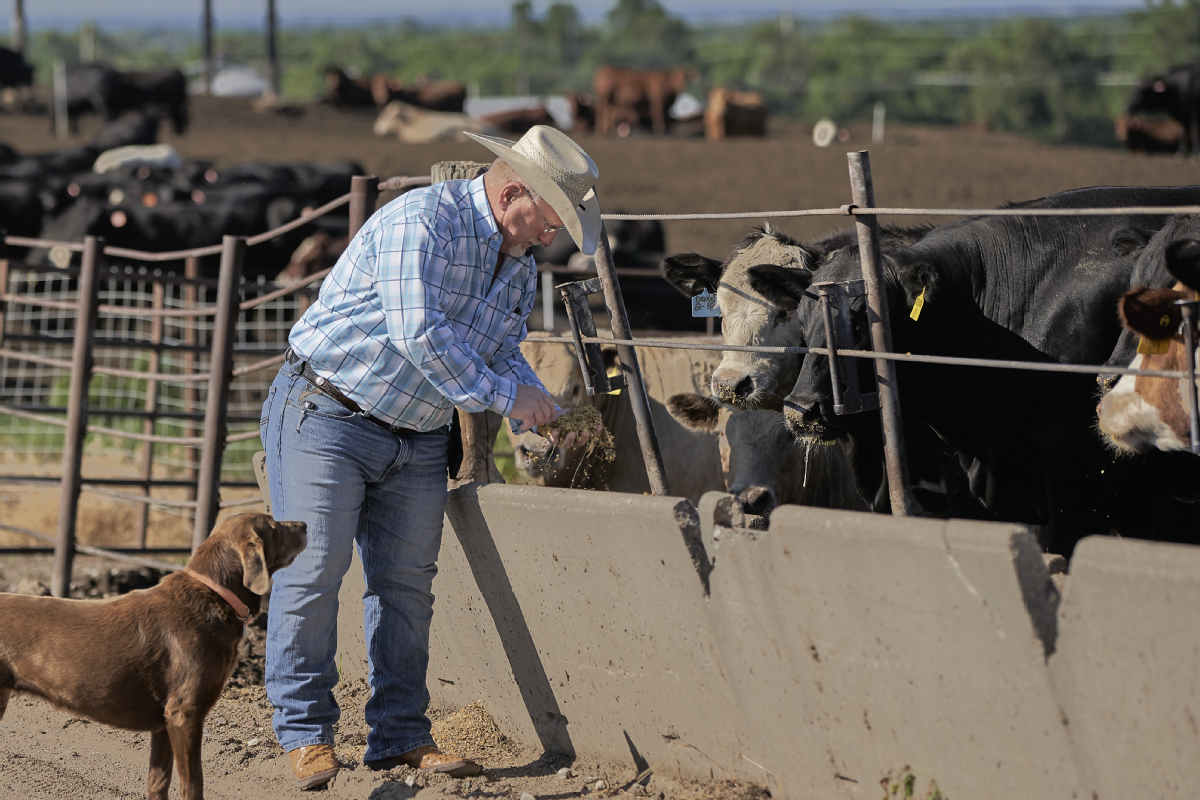 China represents a "tremendous "opportunity for US farmers and meat producers given its ever growing demand for high-quality food and a "top notch" customer base, US agriculture industry insiders said.
"China is the largest importer of a lot of items, including beef. As their protein sector continues to recover, they're going to need safe and reliable imports from countries like the US," said Kent Bacus, senior director of international trade and market access for the National Cattlemen's Beef Association.
The US cattle industry logged a record-high volume of more than 42,800 tons of beef exported to China in 2020, four times the previous year's amount. The exports were worth $310 million, a year-over-year increase of 260 percent.
"Just through February, we've already exported 16,500 metric tons of beef totaling about $124 million. And just in March, we exported 14,000 metric tons, almost double what we've already exported," Bacus said at a forum on US-China agricultural trade this week. "We're seeing tremendous growth in the Chinese market."
Bacus credited the growth to China's actions to clear the way for more US beef being eligible for export, such as recognizing the US Food Safety and Inspection Service for the approval of packing facilities to export.
"These are tremendous steps, and while they may not get a lot of attention, we are really seeing China step forward to try to embrace more science-based standards," he said.
China also presents a "great opportunity" for the US cattle industry to maximize its overall carcass value, said Bacus. China is a great market for a lot of meat cuts US citizens are not willing to pay a premium for, he said. For instance, short plate brisket is very popular in Chinese cuisine.
"Just given the size of that growing consumer base, I think it's clear that China is going to be one of our top export markets in the very near future. So we're very excited about what that opportunity holds," he said.
Colby Eymann, product group manager of The Scoular, said one thing that is predictable is "the customer base is top notch in China".
As the income of Chinese people have grown, diets have shifted dramatically, and per capita spending on meat and meat products has doubled since 2000. This created increased demand for protein sources, said Lorraine Hawley, senior director of international government relations at Archer Daniels Midland.
"China's a protein powerhouse," said Jim Sutter, CEO of the US Soybean Export Council.
China's meat consumption, excluding aquaculture, has increased from 7 million tons in 1975 to 86.5 million tons in 2018, he said.