Road networks are essential to sustainable development
Share - WeChat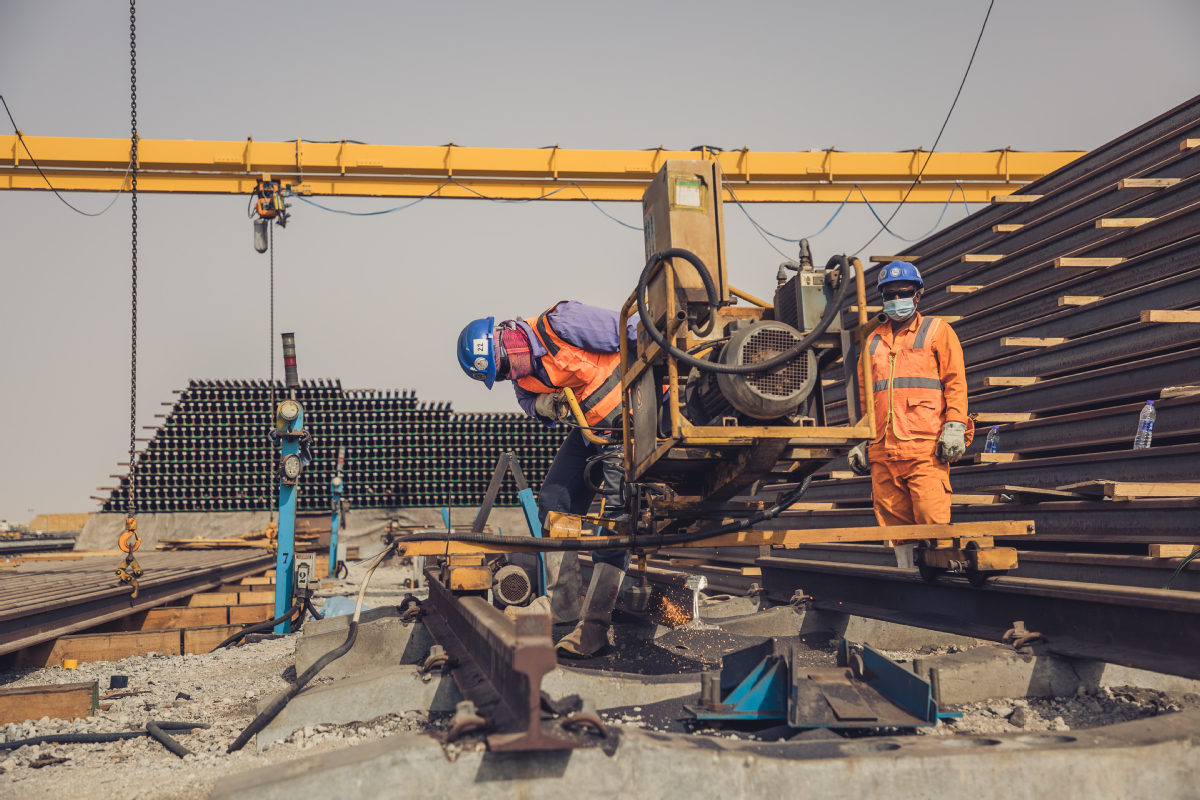 Editor's Note: From railways including high-speed trains and aviation including state of the art airports to a comprehensive road network including world-class expressways, China has become a global leader in transportation in just four decades. How did this come about? In the fourth of a series of commentaries, a senior journalist with China Daily searches the answers.
The first time I drove on an expressway was in 1984 when, together with a group of Chinese journalists, I traveled from Washington DC to New York City. Being used to poor road conditions in China, I was amazed not only by the speed of the vehicles but also by the special cars-only lanes to ensure the smooth flow of traffic-it took us only four hours to cover the 400 kilometers from the US capital to the Big Apple.
At that time, China only had a few so-called national highways which were narrow and bumpy, used by not only trucks and cars but also tractors and horse-drawn carriages. During the harvest season, the roads were also used by local farmers to sun their grains. Not surprisingly, the speed limit was 60 km an hour.
Driving along the expressway from the US capital to New York City on that day, I wondered whether someday China would have such expressways. The dream was realized in 1990 when the Capital International Airport was connected with downtown Beijing by an expressway as part of the preparation for the Asian Games held in Beijing that year.
Although only 19 km long, it signaled the building of expressways in China. One after another expressways were built across the country after that. By the end of 2019, China had 150,000 km of expressways, almost double the length in the United States.
While expressways now connect all district-level cities in China, including remote cities in Xinjiang Uygur and Tibet autonomous regions, China continues to build highways of different levels. By the end of 2019, China boasted 5 million km of highways. These highways enable people to travel a few hundred km to another city to meet a business partner, or a friend or relative to have lunch and return home for dinner.
Governments at all levels have realized that transport is key to sustainable economic development, and therefore have been making continuous efforts to build more roads. Apart from government investment, preferential policies have been designed to encourage foreign and domestic private investment in road building. In return, the investors may get to collect the toll for the roads and bridges they build.
Unlike in some countries where expressways are free for users, drivers in China have to pay a fee of about 50 fen (about 7 US cents) for traveling on every one km on the expressway. True, some have complained about the fees, but most people don't mind paying them, because they understand that it would have taken many more years for China's expressways to develop to this level had we depended solely on government investment.
However, private investment in road construction is seen mainly in the developed eastern part of China, perhaps due to better profit-making prospects, whereas in the less-developed western regions, the investment comes from the central government.
Traveling in the mountainous Guizhou province, I was impressed by its expressways-running across bridges and through tunnels. "Very few expressways are now under construction in our province because we have had enough," a local official once told me.
Building expressways in the mountainous areas is much more expensive than on the plains. Without the central government's support, it would have taken Guizhou, once among the poorest provinces in China, many more decades to have the expressway network it has today. In fact, Guizhou has achieved higher GDP growth over the past few years partly because of the much-improved road condition and transportation system.
Thanks to decades of concerted efforts, China has become the world leader in expressways and is among the top 10 countries in terms of the quality and number of bridges and tunnels. Take the high-speed train from Beijing to Shanghai for example. The route covers the world's longest bridge-164-km-long-on the Danyang-Kunshan section.
Keen on travelling, I have visited cities and scenic spots in all of China's 34 provinces, municipalities, autonomous regions and special administrative regions. I once walked on the 55-km-long cross-sea Hong Kong-Zhuhai-Macao Bridge and drove though the 18.2-km tunnel in the Zhongnanshan Mountain in Shaanxi province. Which show the extent to which China has improved its road networks and transportation in just three decades.
kangbing@chinadaily.com.cn
The author is former deputy editor-in-chief of China Daily.
Most Viewed in 24 Hours
China Views