Israel says prepares for days of warfare with Hamas after Gaza's rocket barrage on Jerusalem
Share - WeChat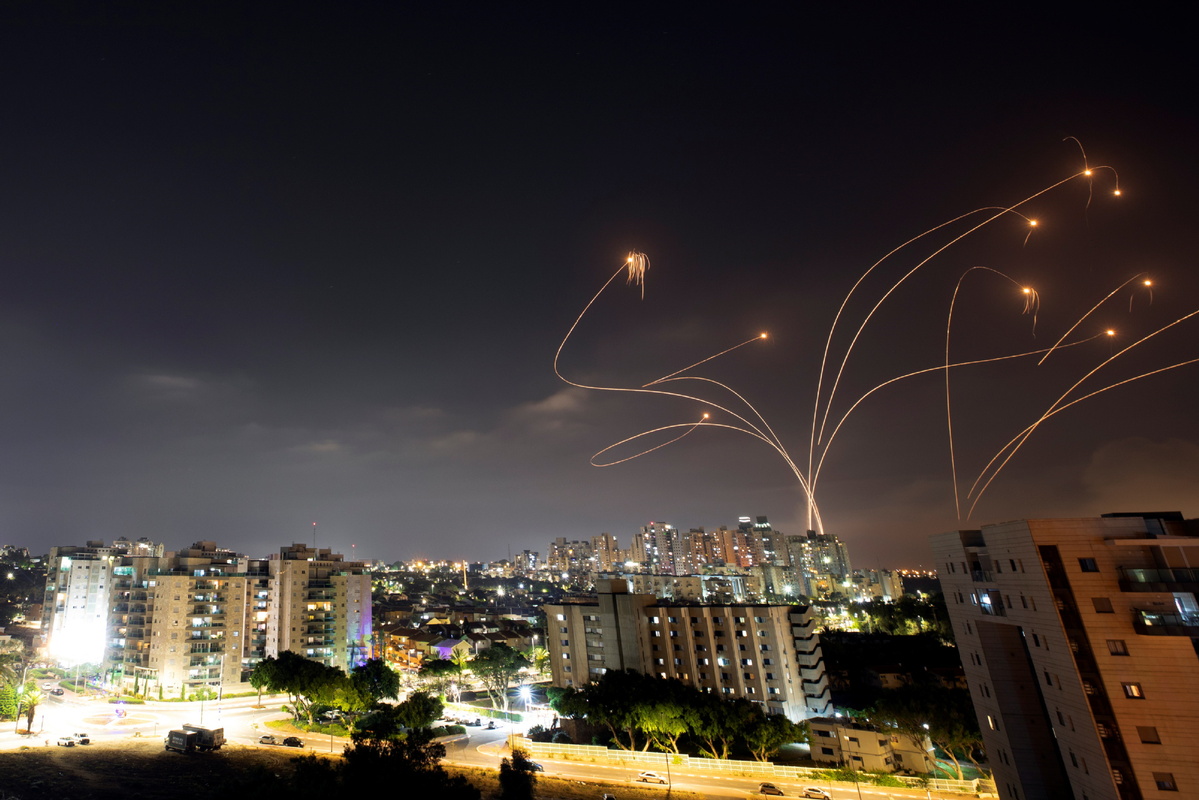 JERUSALEM - Israel is preparing for days of warfare with Gaza's Hamas, the military said Monday, as dozens of rockets were fired from the Palestinian enclave at Israel amid deadly Israeli airstrikes on Gaza.
"We are preparing for days of fighting," the military's spokesman Hidai Zilberman told reporters during a brief.
Zilberman said Hamas, an Islamist Palestinian group that runs Gaza, and other militant groups were behind the barrage of rockets on Jerusalem and southern Israel on Monday evening.
"Hamas will pay a heavy price," Zilberman warned. "Our response will be harsh and will last days."
Meanwhile, a government spokesperson confirmed to Xinhua that the Israeli cabinet approved a "large-scale airstrikes" in Gaza.
According to Zilberman, three Hamas militants were killed in Israeli airstrikes when they were trying to launch rockets toward Israel.
Media reports from Gaza said at least nine people were killed in the Israeli attacks, including three children.
Seven rockets were fired from Gaza at the Jerusalem area shortly after a 6 pm (1500 GMT) ultimatum issued by Hamas for Israel to withdraw its forces from the Al-Aqsa Mosque compound, a flashpoint holy site in East Jerusalem, after hundreds of Palestinians were wounded in clashes with Israeli police at the holy site.
One of the rockets was intercepted by Israel's anti-rocket Iron Dome system. Another fell in a western suburb of Jerusalem, causing damage to a building and sparking a bushfire.
More rockets were fired toward southern Israel, the Israeli army said. An anti-tank missile hit a civilian car near the Gaza Strip. Israel's emergency health service said the driver was lightly injured.
Local councils in the vicinity of Gaza announced that schools and kindergartens were suspended until calm would be achieved.
The escalation came after days of tensions in East Jerusalem, the West Bank and Gaza Strip over Israeli restrictions during the holy Muslim month of Ramadan and the planned eviction of Palestinians in East Jerusalem from their homes in order to make room for Jewish settlers.
In an apparent bid to prevent further violence, the Israeli government rerouted the flag parade of the annual Jerusalem Day that marks Israel's annexation of East Jerusalem after the 1967 Middle East war, to avoid East Jerusalem's Old City. But the tension is still running high.