'Stay strong, India': Chinese companies work overtime to help
Share - WeChat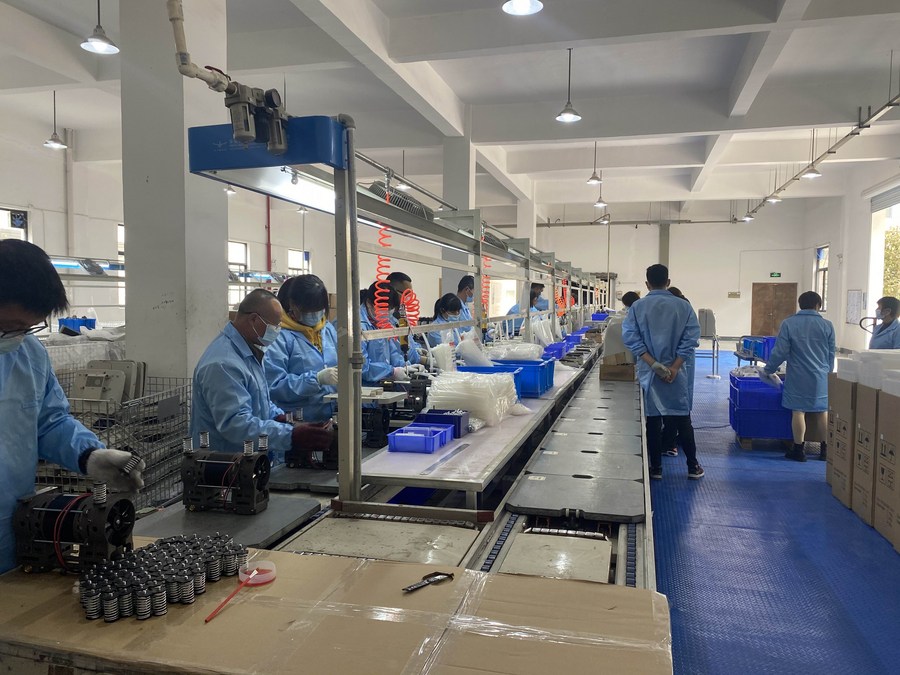 NEW DELHI/ZHENGZHOU - Aspiring to become a medical student at the university, 18-year-old Devyanshi from Delhi, India, has been extremely concerned about the COVID-19 epidemic in her country.
India was facing a very "critical situation," she said in a video interview with Xinhua recently.
"There is an acute shortage of ventilators, oxygen cylinders, medicines and also medical stuff," she said. "People are dying in great numbers due to this."
India is the second country after the United States to record more than 20 million COVID-19 cases. On Friday, it registered a record high of 414,188 new cases in the past 24 hours, more than 300,000 a day for half a month in a row, and a death toll surpassing 230,000.
Devyanshi hopes that India could seek help from other countries, and she is not alone.
According to Chinese Ambassador to India Sun Weidong, since last month China has provided more than 5,000 ventilators, more than 21,000 oxygen generators, more than 21.48 million face masks, and some 3,800 tons of medicine.
"In the past two weeks, 61 cargo flights have been in operation from China to India, transporting various urgently needed medical supplies for India," he tweeted Saturday.