Ancient ties with China honored in Games ship
Share - WeChat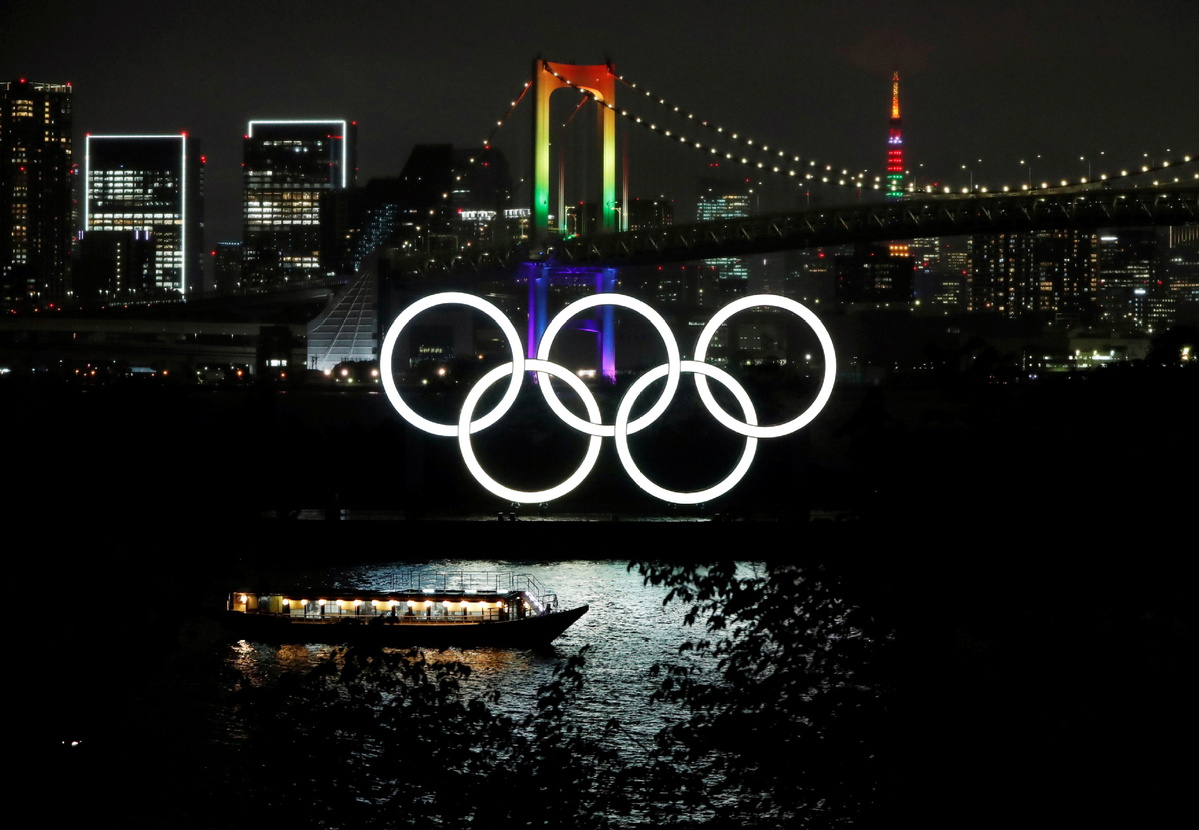 A replica of an ancient vessel that carried Japanese envoys to China during the Tang Dynasty (618-907) set sail in Nagasaki on Friday with precious cargo on board-the Olympic torch.
The white-sails ship, at 30 meters long, presented a striking sight with its body painted in bright vermilion in line with the historical records. It highlighted the efforts made by the people of the western Japanese port city to get behind the pandemic-delayed Tokyo Games, due to start in July.
The ship, put into service for the Olympic torch relay, served as a reminder of the historical bonds between China and Japan.
Ken Hirata, vice-governor of Nagasaki prefecture, said that by using the ship, "it showed that the friendship between Nagasaki and China and the rest of the world has been continued".
"I also hope, through our efforts, it can make citizens welcome the Olympics with dreams and expectations," Hirata added.
In a congratulatory letter sent for the event, Chinese Ambassador to Japan Kong Xuanyou said the ship has been an important symbol of the Sino-Japanese friendship.
"More than 1,300 years ago, the ship sailed from Nagasaki to China and started the first peak of Sino-Japanese exchanges.... Now back to its hometown carrying the Olympic flame, the vessel will continue to write a new chapter in the Sino-Japanese friendship," Kong said.
"It is hoped that the flame carried by the ship can connect the Tokyo Olympics and the Beijing Winter Olympics next year together and bring hope and courage to mankind to overcome the epidemic."
Online petition
With the Games due to start on July 23, organizers have been running test events and checking everything from COVID-19 countermeasures down to the precise path that athletes will take to minimize contact inside the venues.
But more than 230,000 people have signed a petition calling for the Olympics to be canceled in the two days since it was launched online, as public concerns mount over holding the showpiece event during a pandemic.
On Friday, the Japanese government extended a state of emergency in Tokyo and three other areas until the end of May in response to the rising number of cases.