Online lecture shares stories of Sun Yat-Sen and his British friends
Share - WeChat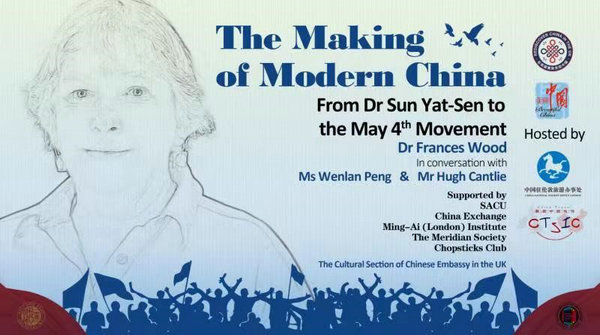 The China Tourism Office in London and the Culture Department of the Chinese embassy in Britain held an online lecture, The Making of Modern China-From Dr Sun Yat-Sen to the May 4th Movement on April 26.
Frances Wood, a British Sinologist and the former curator of Chinese Collections of the British Library, gave the lecture.
Once majoring in Mandarin Chinese at Cambridge University, Wood studied history at Peking University from 1975 to 1976. As one of the scholars introducing China to the Western world, Wood had been the curator for more than 30 years and penned dozens of books covering Chinese history and culture.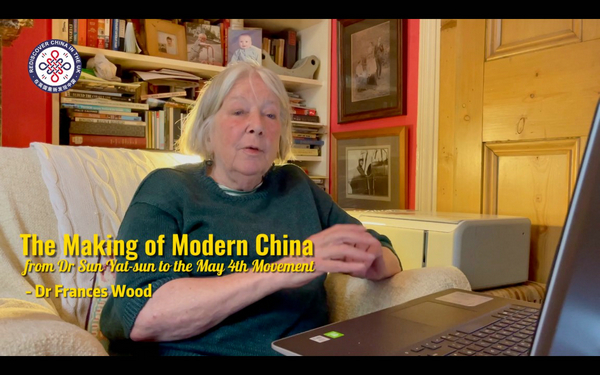 In 2016, Wood and Christopher Arnander co-authored Betrayed Ally: China in the Great War.
The event also invited Hugh Cantlie, the offspring of Sir James Cantlie who was the teacher of Sun Yat-Sen and once rescued Sun in London.
Cantlie unveiled the strong connection between Sun Yat-Sen and his family. Sun was the godfather of Hugh's father Sir Kenneth Cantlie, a railway engineer who once worked in China in 1930. Hugh was born in Shanghai in 1932 and returned to Britain in 1937,which is recognized as the start of Japan's full-scale invasion of China, and China's national resistance against Japanese aggression. And Hugh's son, Charles Cantlie, once studied Mandarin at Peking University.
Most Popular